Client ICICI Green Branch
Project Nationwide Retail Identity


A Green Imprint

Challenge
ICICI bank
invited EUMO to design a

paperless banking facility

aimed at their commitment to

a greener future

while enhancing the banking experience within the

norms of the Indian Banking Industry.
Interpretation
We thought that this could be a great opportunity for ICICI to extend their commitment to the planet by inculcating an attitude shift amongst their customers. A green bank by ICICI should carry a message for their customers to also inculcate a planet-friendly lifestyle and make sensitive choices in their daily purchase decisions, which don't harm the planet.


Solution
Giving green its due, we embedded biomimetics, systems derived from nature, to create a plan and circulation that encourages gentle interaction between the customer and bank advisors. The layout of the floor is derived from the open petals of a Frangipani flower. The storytelling and sensitisation of clients was through the interpretation of graphics, use of common language between finance and the environment that would bridge the two. The idea was to make customers feel they were entering a verdant, green environment.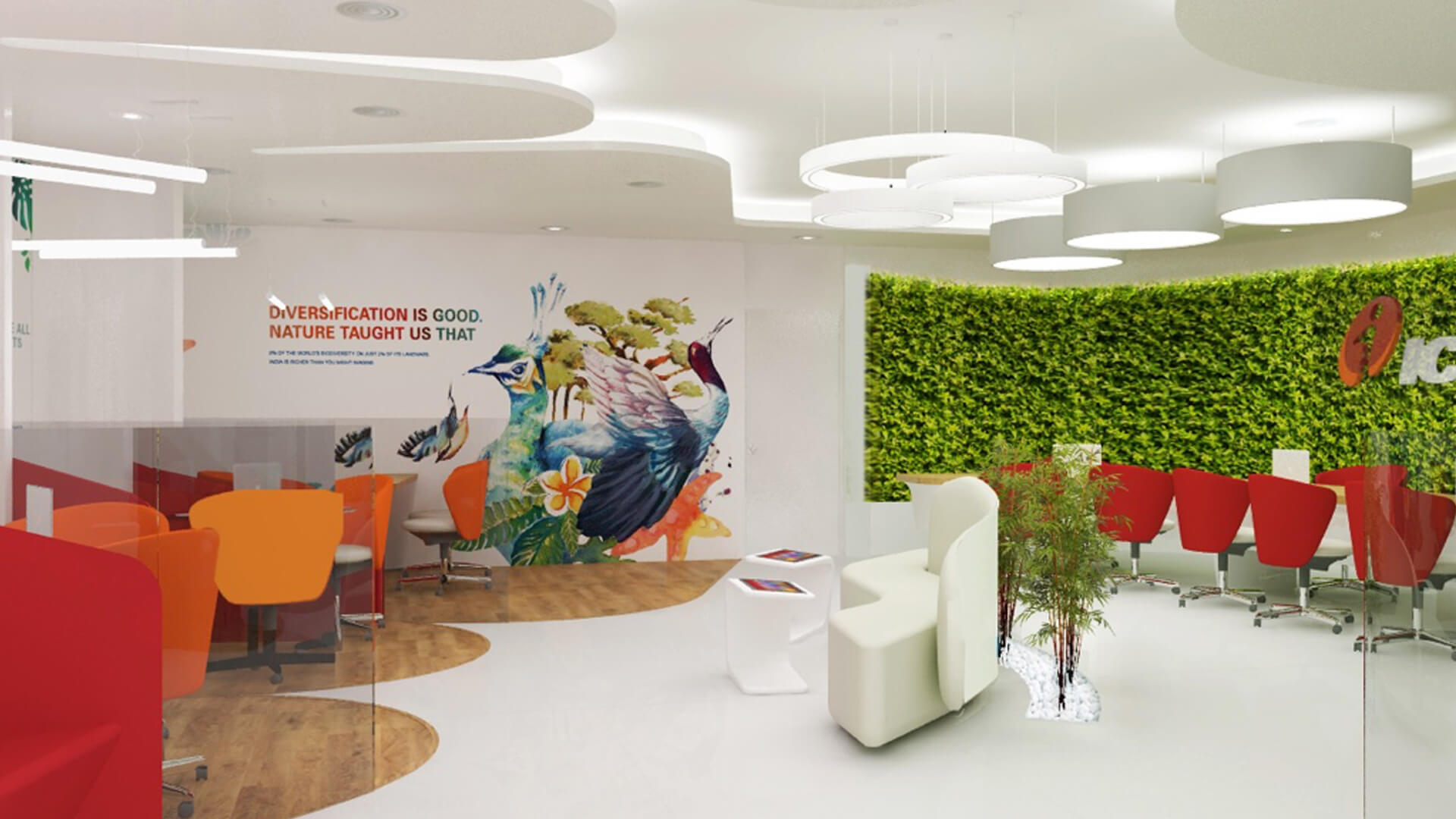 Success
A successful initiative,
well received by both the client and their customers, the branch is

an open plan, transparent and paperless space

with careful selection of

materials from green-certified manufacturers,

ICICI Bank,

BKC

is open for business and

is proudly Green.
More Projects by Service > Environments
More Projects by Industry > Banking & Finance