Client Isvaari
Project Strategic Brand Identity
Award Wolda International Award, Brand Identity Design


An Abundance of Goodness

Challenge
A young entrepreneur,
with a family business in sourcing premium international food brands, nurtured a passion for creating a

unique Indian brand in the fine-foods space,

for authentically sourced food products and spices from India, to familiarise the

Indian and global palate

with flavours from the

provinces of India.
Interpretation
We realised that our client was deeply guided by his own sense of spirituality and bringing what is right -foods diligently sourced from different regions to the table. He spoke about the uniqueness of flavours, of the need to do it right, of how he personally researched and visited locals to verify the authenticity of the ingredients. There was an infectious enthusiasm is his vision for the brand.
Solution
Our inspiration came from the idea of the desire to serve wholesome, nutritious, fresh food as daily meals in an Indian household. The idea of abundance and flavour guided our research on what is innately Indian – and we struck upon the idea of a Goddess of Nutrition & Abundance. Isvaari, as we named her, was inspired by Annapurna Devi, the Indian Goddess of Food & Nourishment. Isvaari promised Divine Flavours, which would be validated by the authenticity of the products. We extended the identity to design of pack graphics for the first set of food products to be retailed.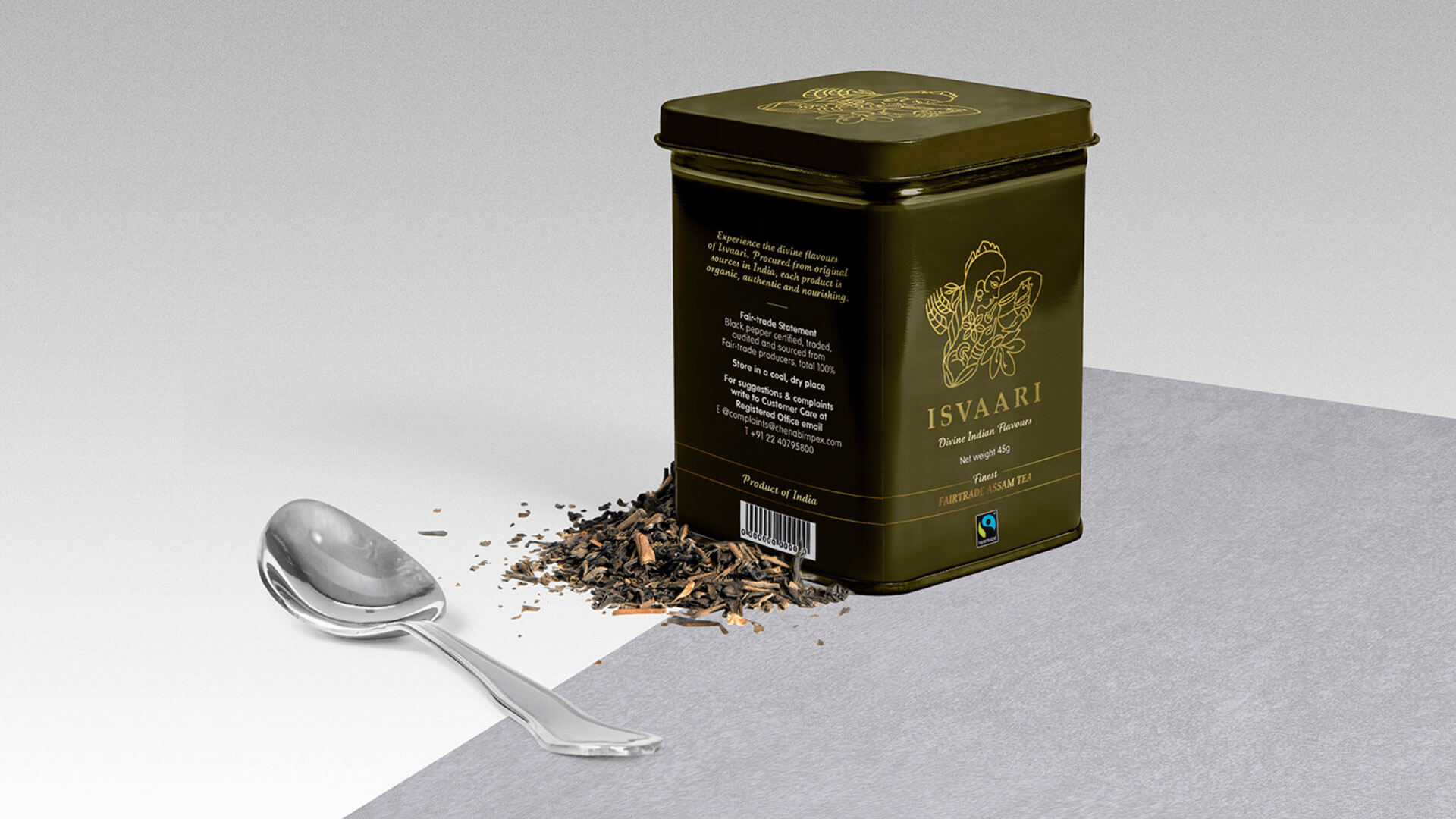 Success
Isvaari
has gone live with products available at

retail stores and online.

The brand has won the coveted

Wolda Award for Brand Identity Asia region.
More Projects by Service > Branding