Client GOI Ministry of Textiles CDI
Project Textile Parks


Weaving Stories of Development
Challenge
The GoI
through its

Ministry of Textiles, Cluster Development Initiative

required

branding for 30 planned textile parks

across the country, an initiative managed by

IL&FS CDI.

The vision for the exercise was to

promote the Government of India cluster initiative

for the

Indian Textiles industry.
Interpretation
Each park needed its own unique character, yet needed to be part of a singular umbrella identity to gain mileage for the special purpose vehicle set up by the GOI. Our solution was inspired by the craft of the quilt differentiated in each square but held together determinedly by the unity of its weave.
Solution
Our quilted identity defined the initiative, while each square was allocated to a different park reflecting art and craft from each region. Our designers toured the country to research and photograph crafts, architectural forms and textile across different parts of the country to develop a differentiated idiom. A branded environment with way finding, signage and fleet graphics was developed for ea textile park, with strategic inputs on monetization to support and maintain park branding activities.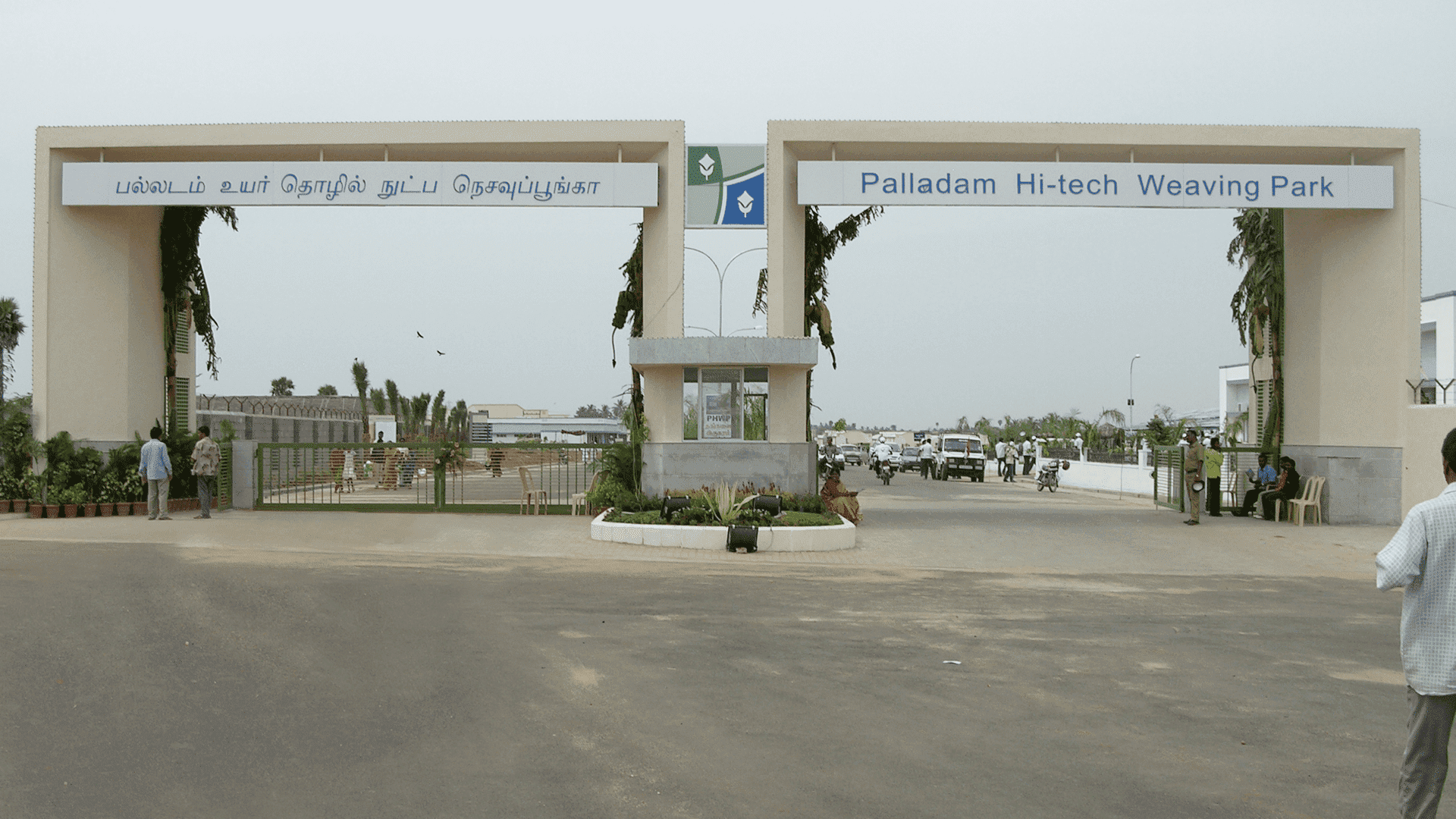 Success
The project was successfully

rolled-out across textile parks

set up

pan-India,

with each park being

singularly unique but collectively one.

This project was done under the erstwhile design firm RJB-Design, lead by our Director.
More Projects by Service > Environments
More Projects by Industry > Government