Client Cyril Amarchand Mangaldas
Project Publication



Challenge
Our Client
Cyril Amarchand Mangaldas

has always been a leader and industry outlier. When

CNBC TV-18 co-hosted the show The Thought League, with cam,

it was with the purpose of having future-defining conversations with

industry thought-leaders and preparing viewers to be equipped to succeed in an uncertain environment.

Riveting discussions on digitisation, artificial intelligence, fintech, corporate governance and resetting work and life were

insights shared by these brilliant minds.

Our challenge was to chronicle these episodes into a

reference guide for future-focussed businesses.
Interpretation
We envisaged the coffee table book like an organised reference guide for businesses seeking to pivot and grow by laying down digital tracks and future-proofing themselves during the devastating pandemic. We crafted this theme of re-imagination and reinvention, shaping concepts through interpretive high-impact graphics into carefully laid-out pages. The guide was designed both as digital as well as for print.
Solution
To create an instant connect and recognition of the leaders we employed an illustrative communication design. This helped curate real-time visuals for each personality, helping to narrate their ideas and setting the theme for each discussion.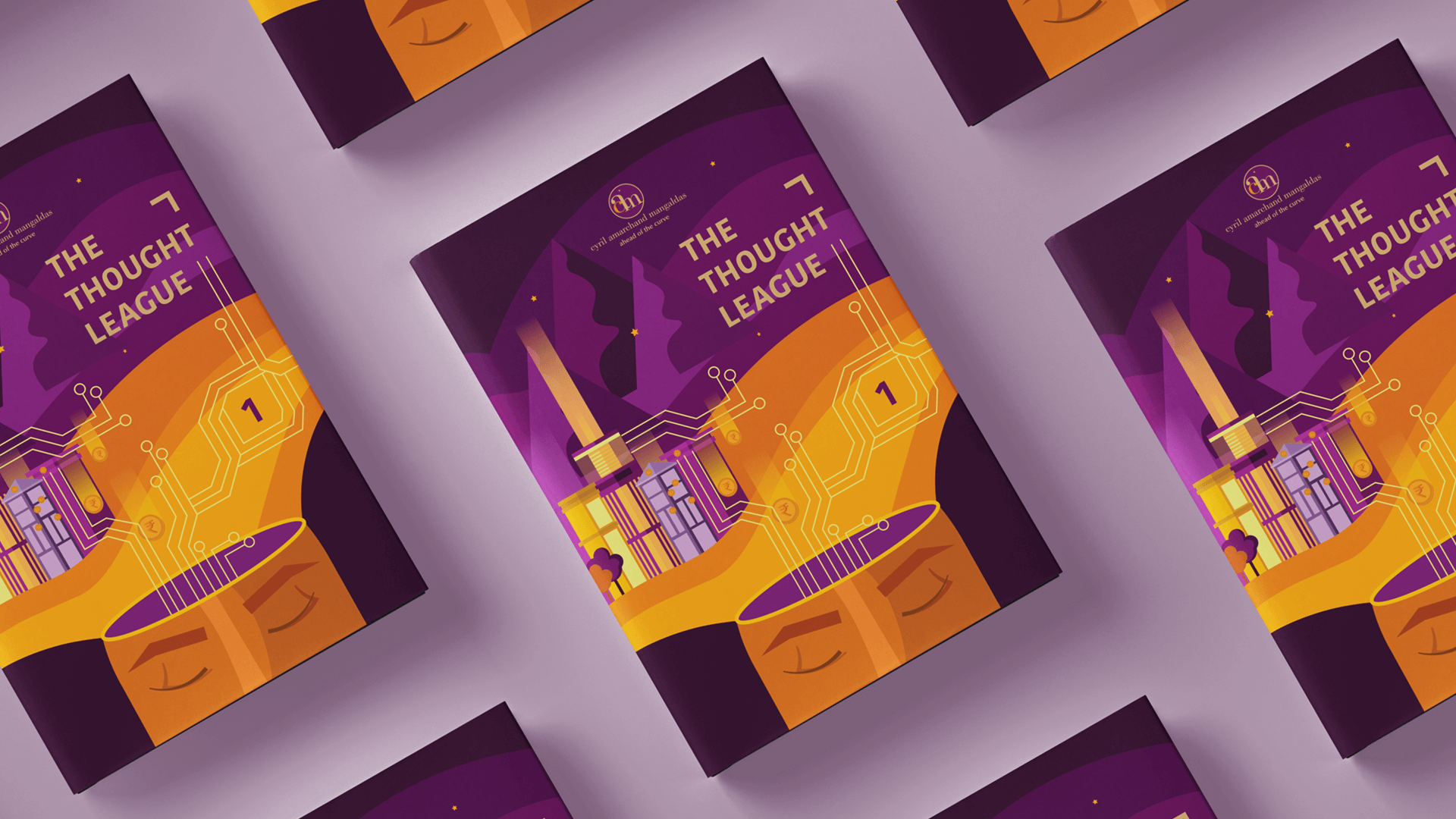 Success
The publication was distributed by our client as a
gift and guide to business leaders

and received appreciation as a

coveted addition to libraries and a ready-reference

for those focussed on navigating a successful future.
More Projects by Service > Branding
More Projects by Industry > Law & Consulting