Client Atlas SkillTech University
Project Strategic Brand Identity


Challenge
ISDI Parsons
&

ISME

had become

education brands

to reckon with over

the past 10 years

since inception. Our Client

circled back to us

with

a new opportunity and challenge,

which was

to help define

the recently established Atlas Skilltech University,

with a strategy and identity

that would

differentiate the university

while building on the residual brand identity of ISDI & ISME,

within the umbrella brand.

At launch,

the University

was to have

5 founding schools and 16 programmes.
Interpretation
Conversations, interviews and focussed group discussions revealed the consumer truth and defined the target audience as a sharp, highly motivated and courageous generation who have big dreams and a desire to leave an impact on the world. The brand truth we arrived at aligned with the management's vision of providing a curated, new-age educational eco-system that empowers students to explore and co-create their futures, producing passionate and irreplaceable professionals. Atlas Skilltech University would ensure that the curious mind would receive an education that liberates and delivers.
Solution
We created a brand persona that was Visionary and Entrepreneurial, a combination of an enlightened strategist and an innovative self-starter. We developed the brand architecture and naming variants to build strength into a relatively unknown, new university brand by drawing upon the strength and equity in ISDI and ISME. The brand identity created is timeless and limitless in expression. The identity mimics the University's virtual, technology integrated curriculum with endless possibilities.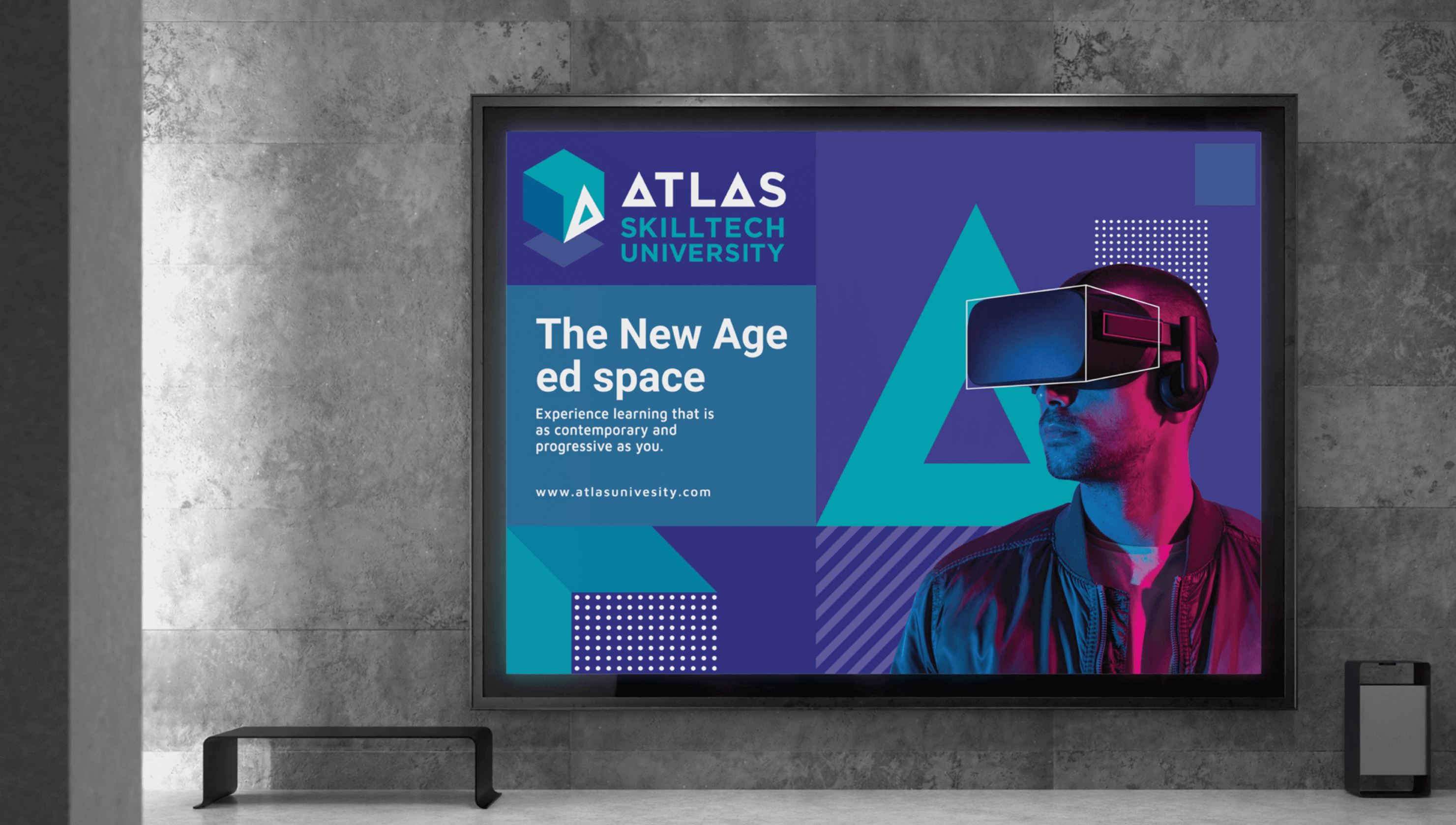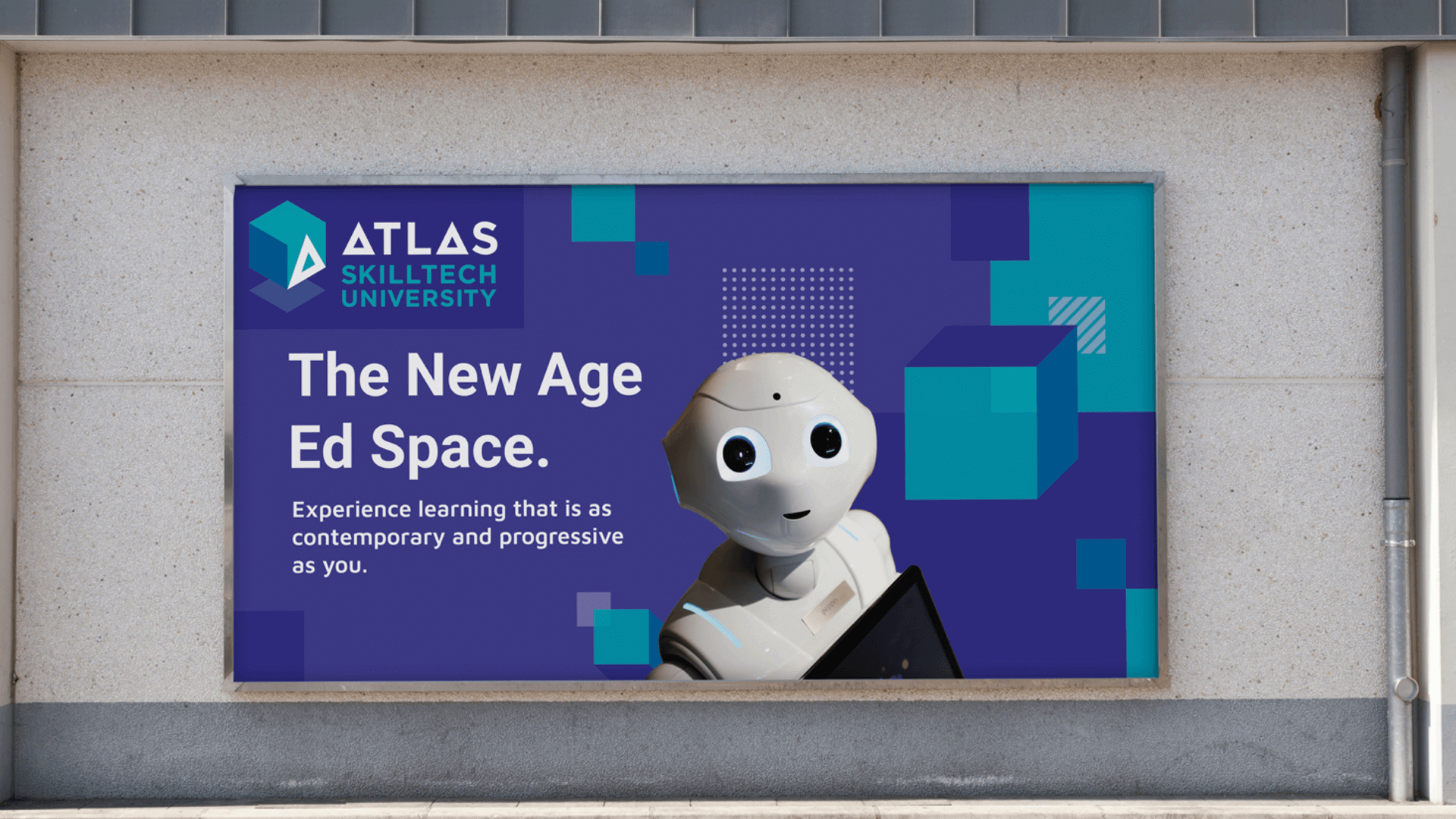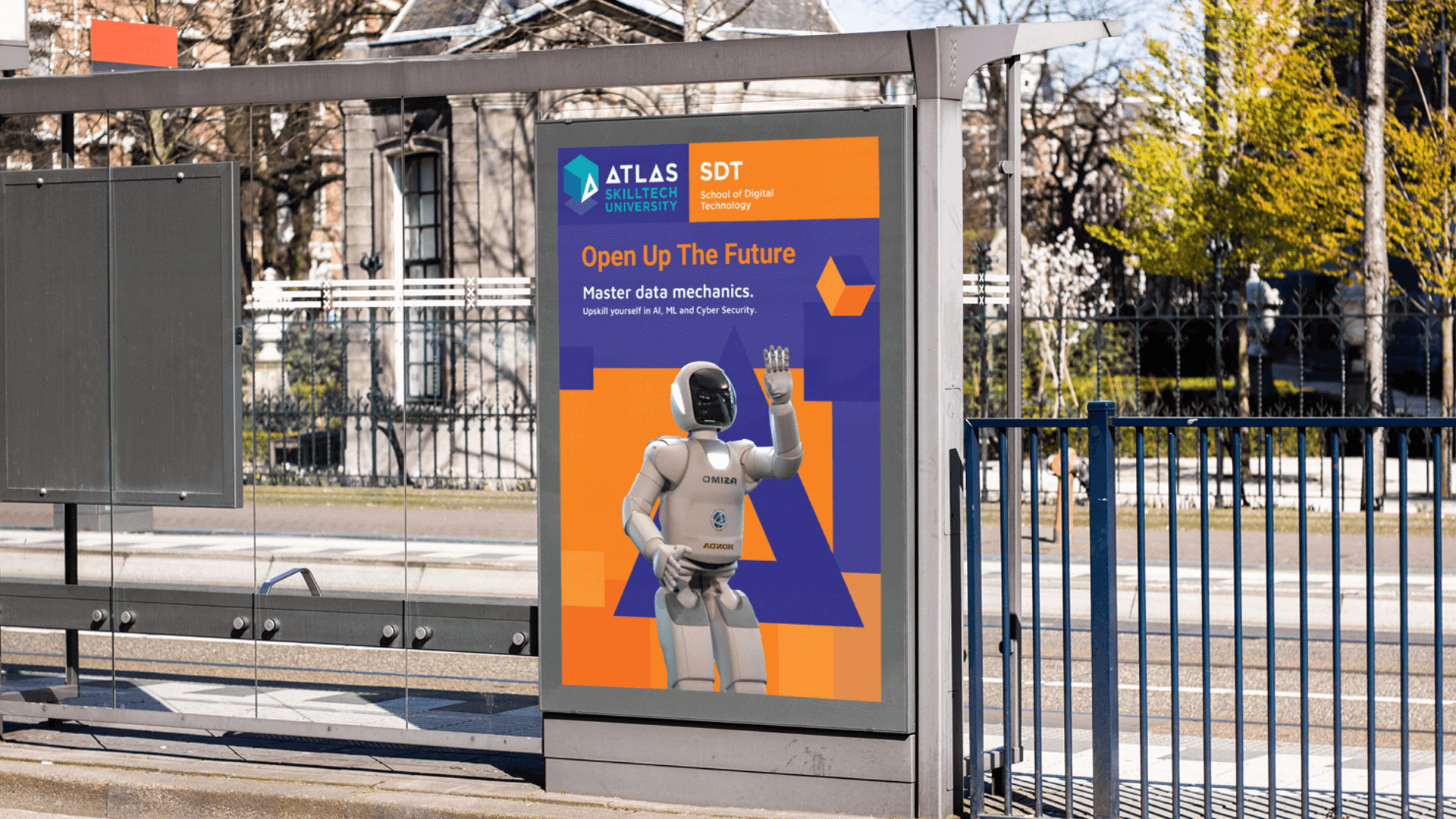 Success
The resulting identity and all its consumer touch-points are

resolutely global, high-tech and designed to be digital-first.

They represent a bold

new world of education

and a

courageous set of learners and guides,

collaborating at the edge of technology and human needs.
More Projects by Service > Branding
More Projects by Industry > Education