Client Adani International School
Project Strategic Brand Identity


Growing with You

Challenge
Shantigram,
a 600 acres modern township nestled

in the Narmada valley

and strategically located

on the Sarkhej-Gandhinagar Highway,

was developed

by Adani Realty

as an

integrated township.

Appointed with

sprawling apartments, villas

and an array of

world class facilities,

this township required a

modern school

to complete its offering.

The Adani International School

was on the drawing board and it required

a strategic identity

to firmly

position itself

as a

leading

and

preferred education destination in the region.
Interpretation
Through immersive interviews and in-depth discussions, we identified the need gap that existed for both parents and their children who were studying in schools in the vicinity. The 'pandemic generation' of students consisted of digitally native but bored learners who had improvised self-directed learning through online resources. It was imperative to demonstrate that this new school was sensitive to the evolving needs of this new generation and would respond to this transformation through an innovative pedagogy.
Solution
From providing a student-centric environment to creating newer ways of learning which are personalised, self-directed, experiential & practical, our recommendations were to differentiate the school through a unique pedagogy built around the core thought of Growing Together. This would demand from the school a beginner's mindset, and re-thinking every existing method from a lens of future thinking. Growing Together means being open and responsive and receiving feedback from every child, parent and team member in order to constantly grow and evolve.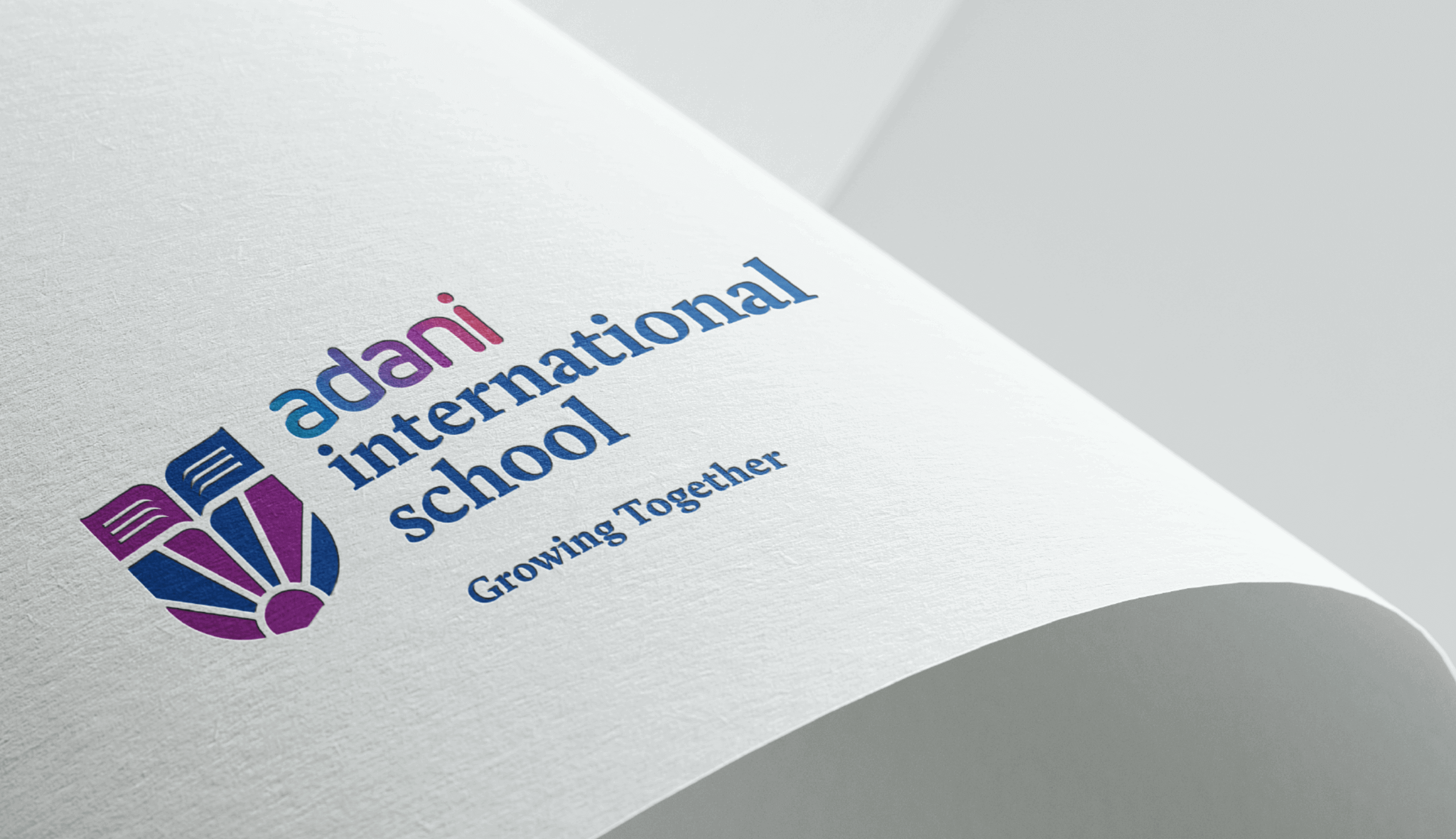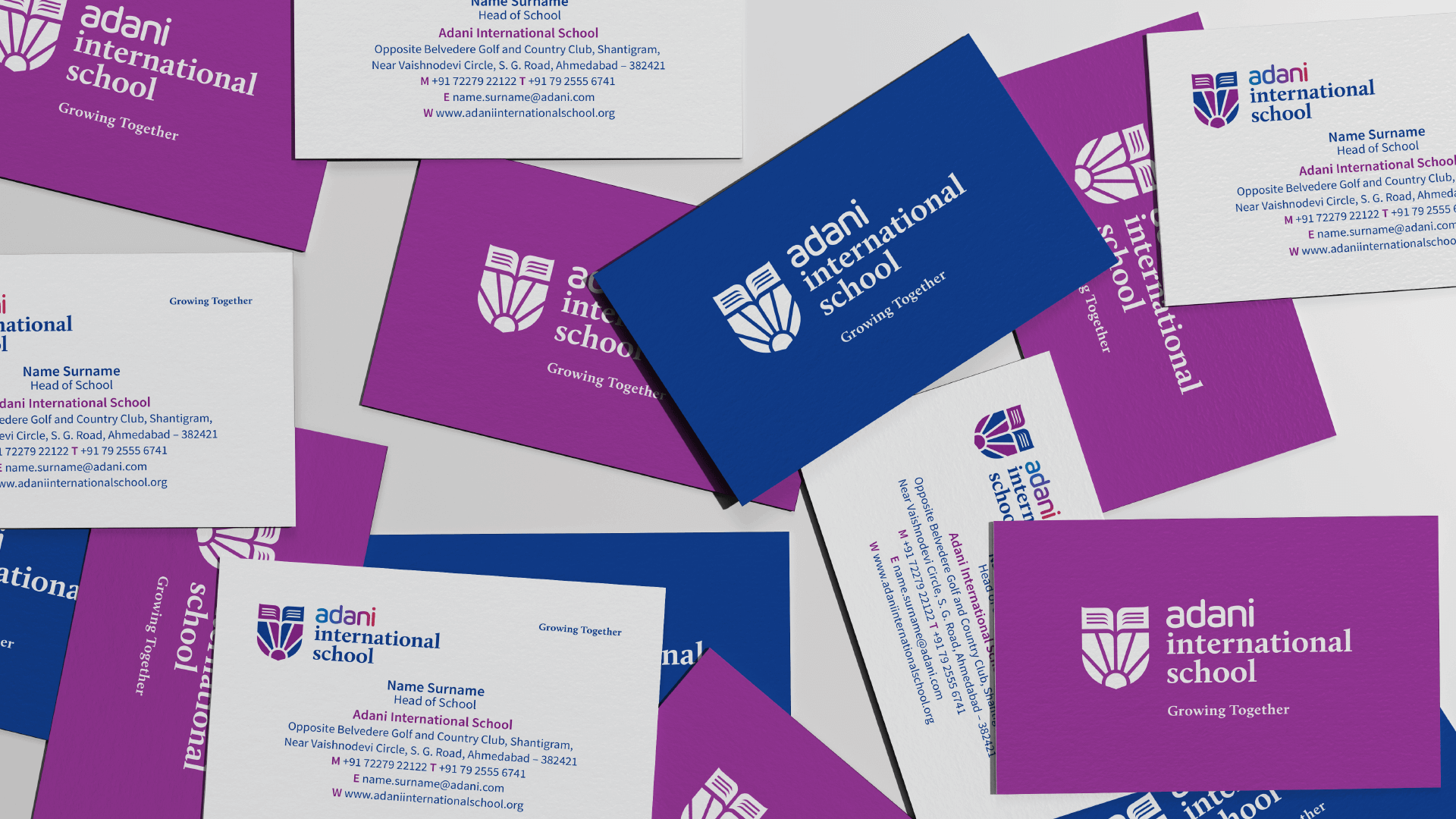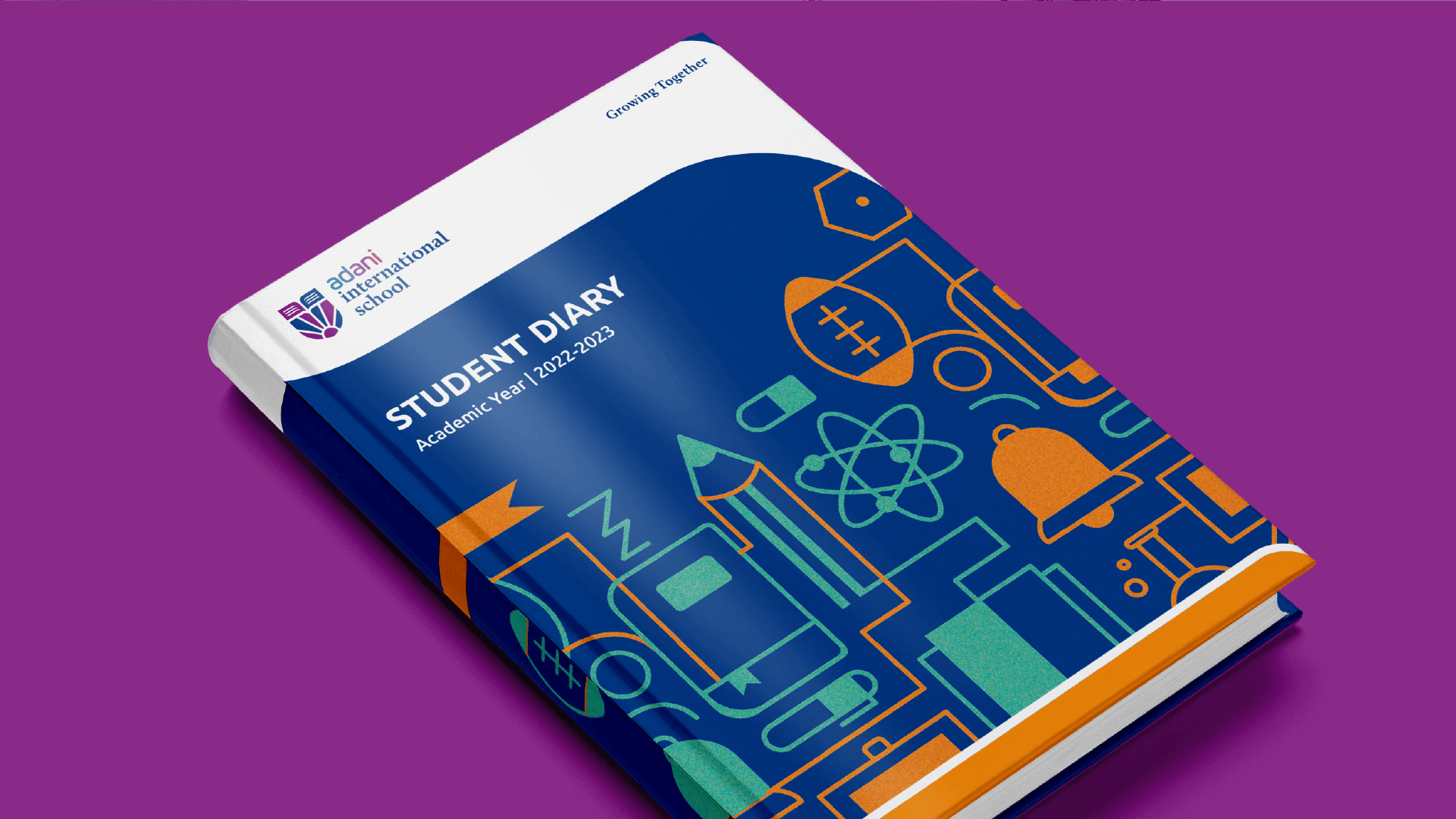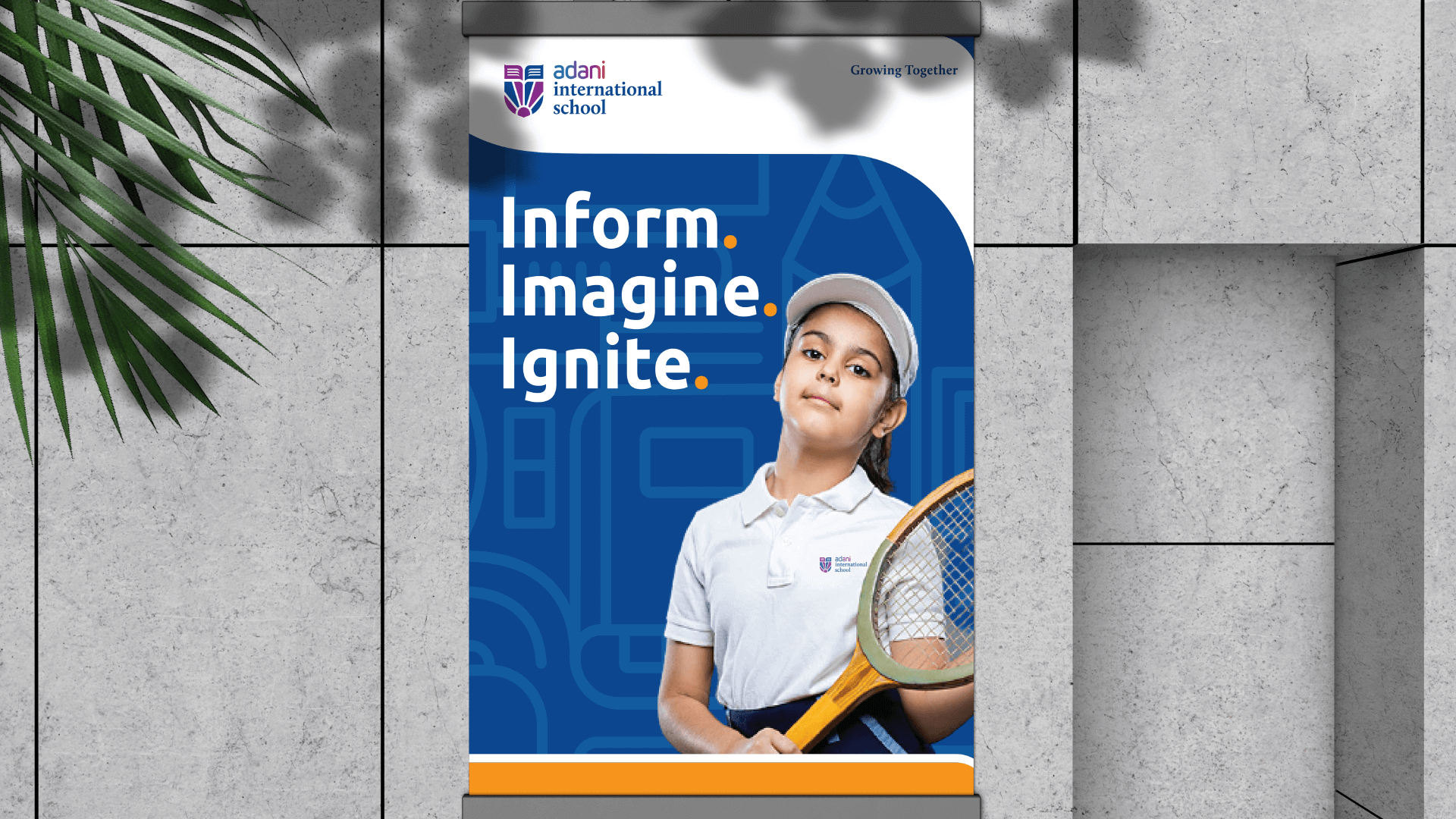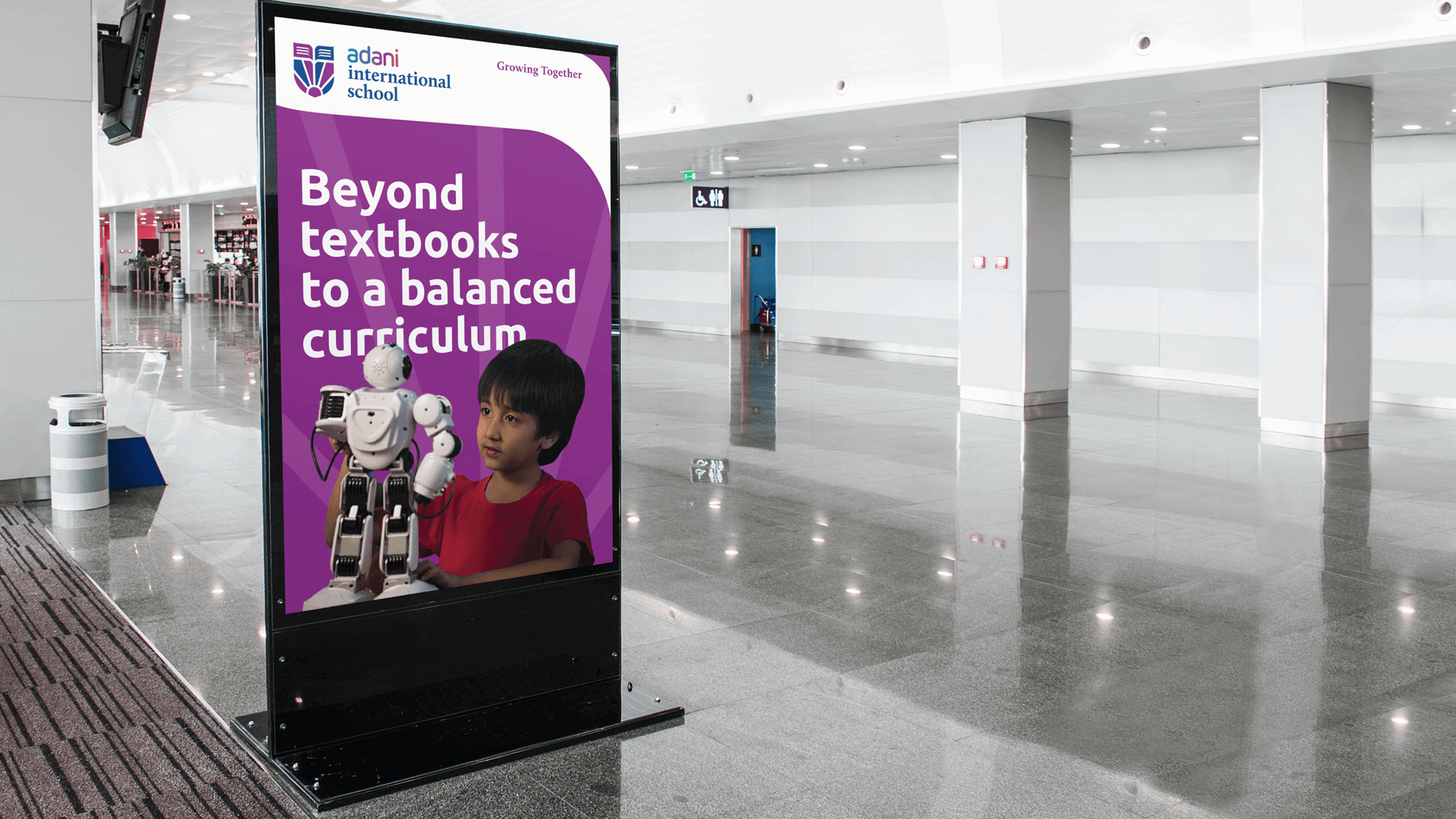 Success
The

brand identity

draws upon ideas of

continuity and change,

with a book of flipping pages

signalling constant evolution.

The identity and its language were built into

every touchpoint

and a

seamless brand launch

was a testament to a close and

collaborative client engagement.
More Projects by Service > Branding
More Projects by Industry > Education