Client TATA IGCI
Project Strategic Brand Identity



Challenge
TATA IGCI
required a local design partner to collaborate with Wolff Olins in what was undoubtedly the most

challenging rebranding project of the decade in India.

The scope was extensive, cross disciplinary and involved engaging with

more than 50 companies of the Tata Group.

At the time, our

Director Shanoo Bhatia, spearheaded the effort

at the erstwhile RJB-Design, a multi-disciplinary firm engaged on this project.
Interpretation
We worked as design partners to Wolff Olins, developing the brand visual and retail language across all businesses, firms, their collateral and touchpoints. Our deep knowledge of indigenous skills, materials, motifs, regional connotations of design elements, regional vendor bases and manufacturing capabilities and technical prowess added strength to our relationship with our London based partners.
We worked independently with the Tata group brand management team to create the brand architecture and specify the brand policies and guidelines for use across all Tata Group companies.
Solution
There is no quick solution to a branding programme that must unify more than 50 companies across seven business sectors, retailing products, equipment, financial services, raw material and consumer facing brands. We worked individually with group companies to understand their requirements and translate the brand into usable guidelines, from micro sizing for engraving on steel bars, to a car emblem and massive signages for Tata Steel gates. A 5-manual guidelines document was the end result of this massive exercise, to be referred to by all Group Companies.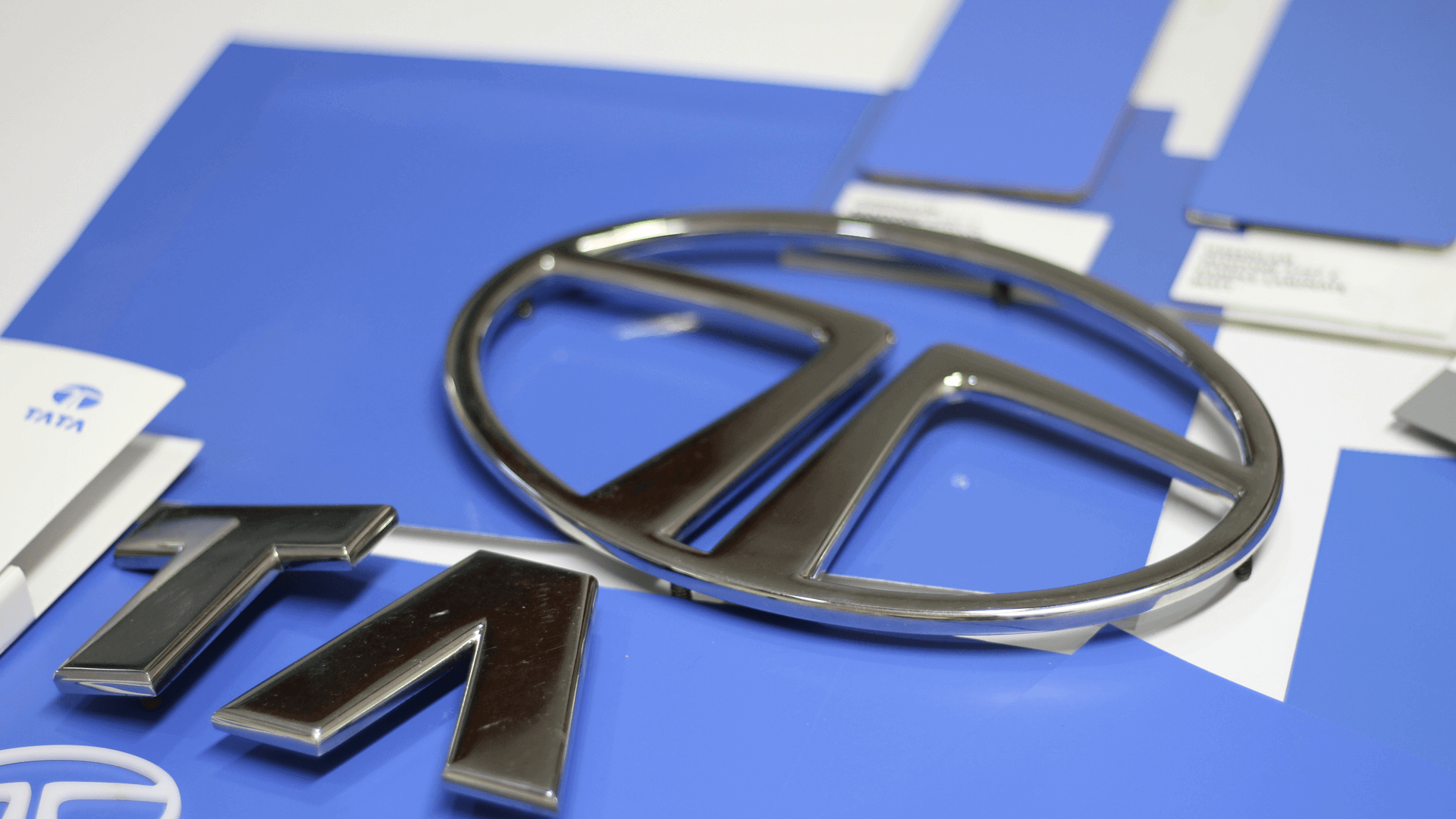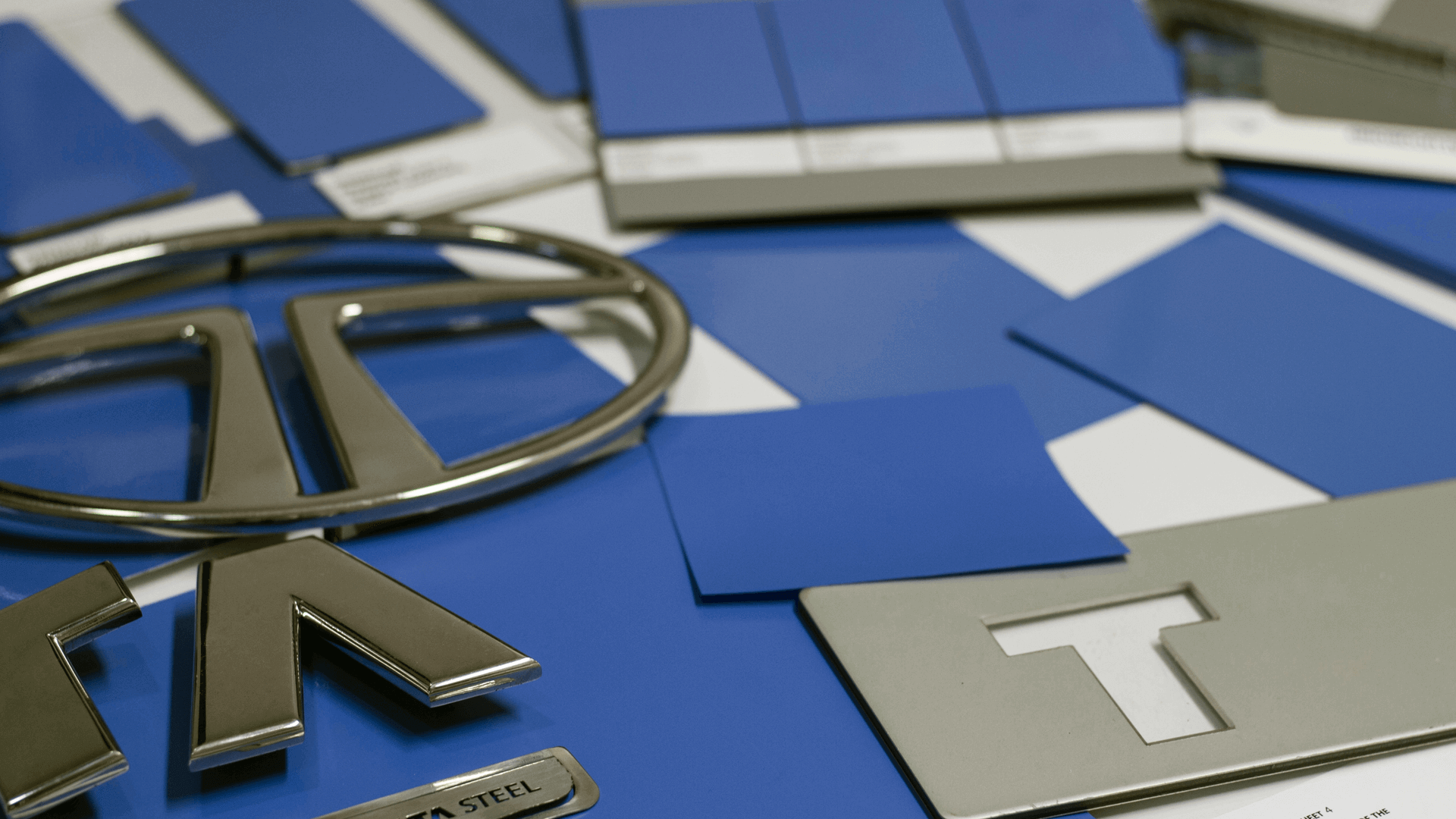 Success
There were many firsts in this identity programme –

the first import and use of composites for Tata signage, cutting edge technology for routing and shaping, laser cutting and punching techniques

that allowed perfection in manufacture of brand elements and an engineered design approach

to all expressions of the Tata brand.
More Projects by Service > Branding
More Projects by Industry > Cross Sectoral