Client Tata Institute of Fundamental Research
Project TIFR Museum


The Visionary & The Vision

Challenge
The

Tata Institute of Fundamental Research

–TIFR– was clear that a

dedication to Homi Bhabha's life achievements

and

accomplishments

was a feat that needed to be tackled with great

sensitivity

and

humility.
Interpretation
Homi Bhabha is referred to as the Father of India's Nuclear Programme. In addition to his passion for the sciences, he was a connoisseur of the arts and culture, himself a sensitive artist with an immaculate taste in design. Therefore, we felt it would be interesting to view the museum as an expression of a multi-faceted visionary and reveal aspects about his personality that are relatively unknown.
Solution
We felt that the best method for storytelling would be to allow audiences to view Homi Bhabha's life through his field of vision, and called the museum The Vision and the Visionary. Therefore each facet of his personality unfolds from a defined point-of-view and radiates outwards. If a visitor stands at this point, s/he is able to view all the varied facets that make up Bhabha's personality, his many talents and immense knowledge that contributed towards the making of the TIFR. His vision being the predominant element, the chronology and history of his achievements are woven into the space. The graphic style used to pay a tribute to his taste and to his time, was the Art Deco style, which combined modern style with fine craftsmanship and details.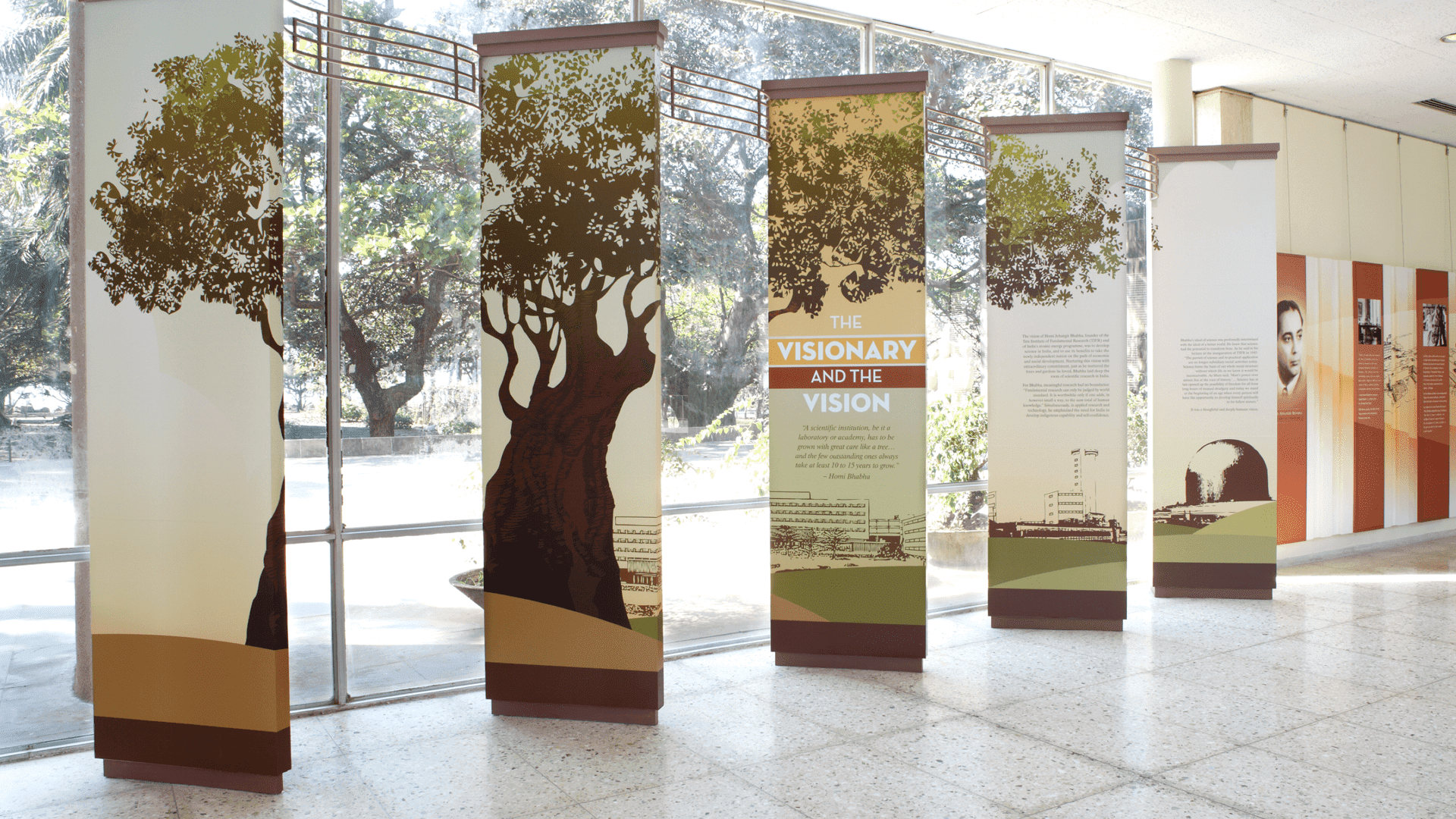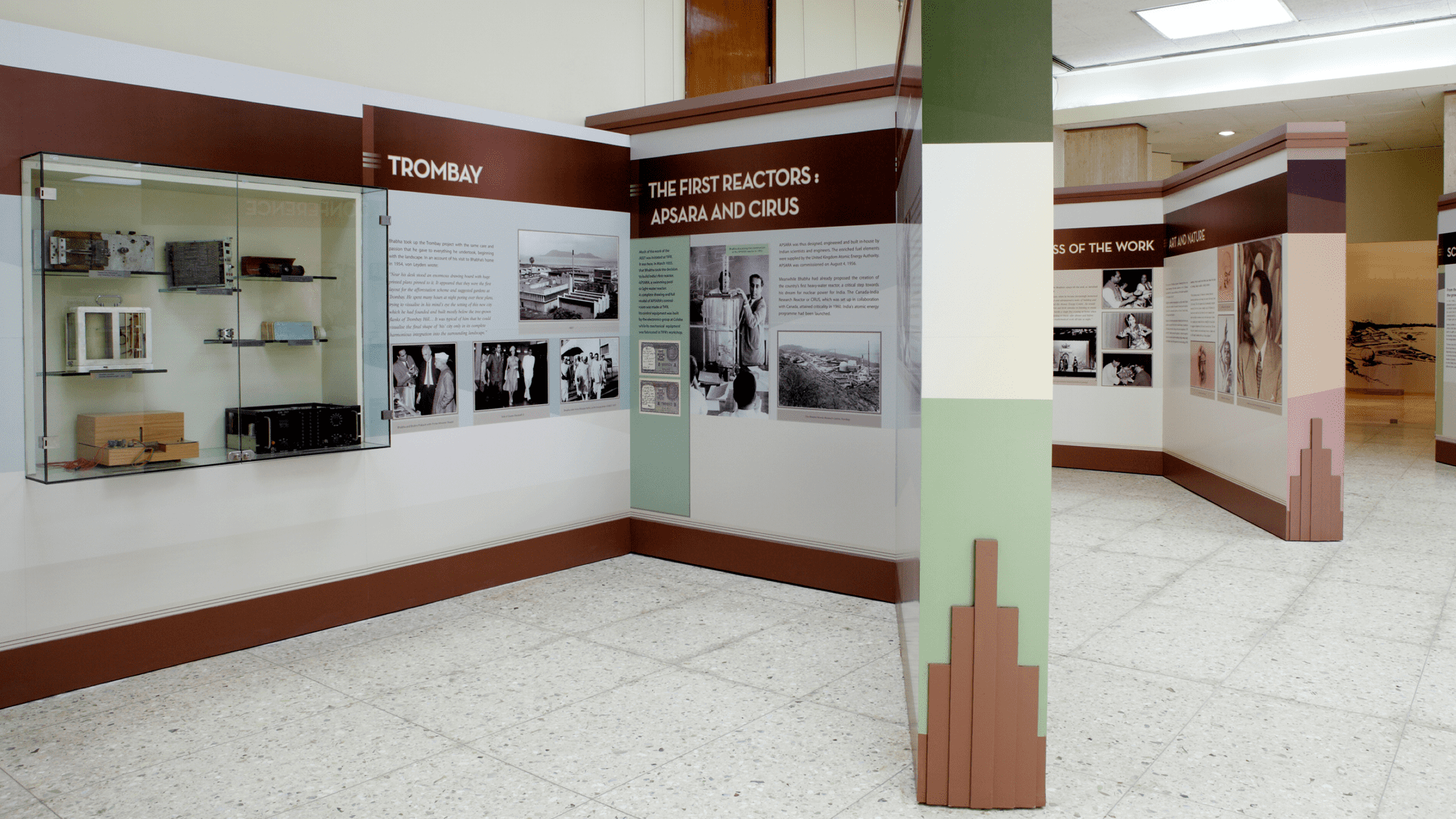 Success
This museum
true to its time, is

analog, spatial, display centric

and

visual,

with artefacts that

commemorate Dr. Homi Bhabha

as the

'Father of the Indian Nuclear Programme'

and the

Founding Director of the Atomic Energy Establishment,

clearly putting

India on the path

to

self-sufficiency

in

Nuclear development.
More Projects by Service > Experiences
More Projects by Industry > Government