Client Qbera
Project Qbera Branding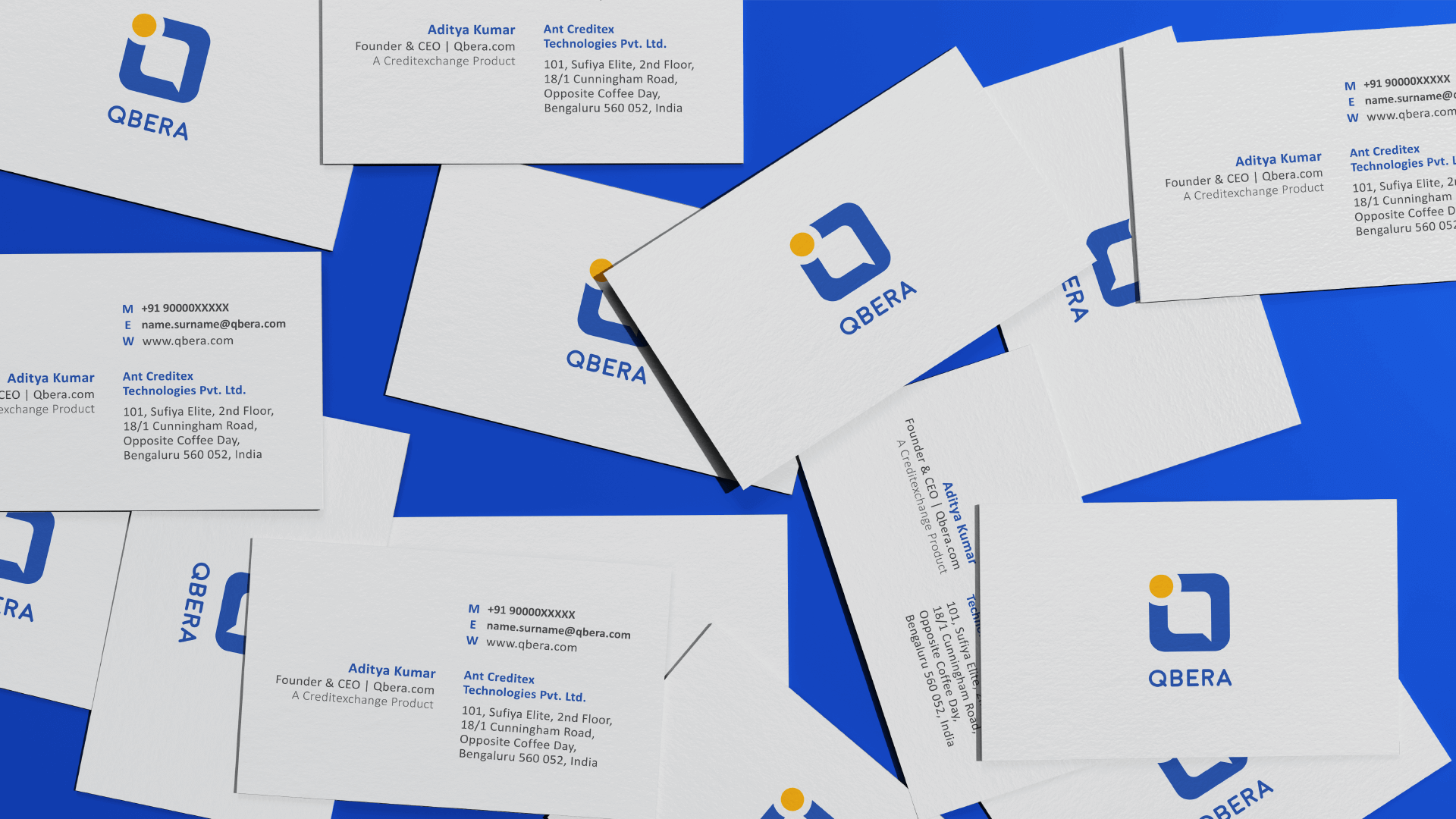 Challenge
Qbera, a Bangalore based startup
offering fast, frictionless and fair

personal loans

to

a salaried audience

was looking for a

visual identity

for their company before they

moved to the next phase of growth.
Interpretation
The company was expected to diversify into thematic loan offerings. Hence, the identity needed to be extendable to multiple products, to eventually include travel loans, wedding loans, emergency loans, medical loans and business loans.
Solution
Focusing on the idea of easy accessibility to finance, the visual identity is constructed using simple but evocative forms. The visual brings together the idea of money as a coin and the connotation of an online chat bubble signifying easy access through conversing with the company. These two forms are intelligently combined to create a distinctive visual identity.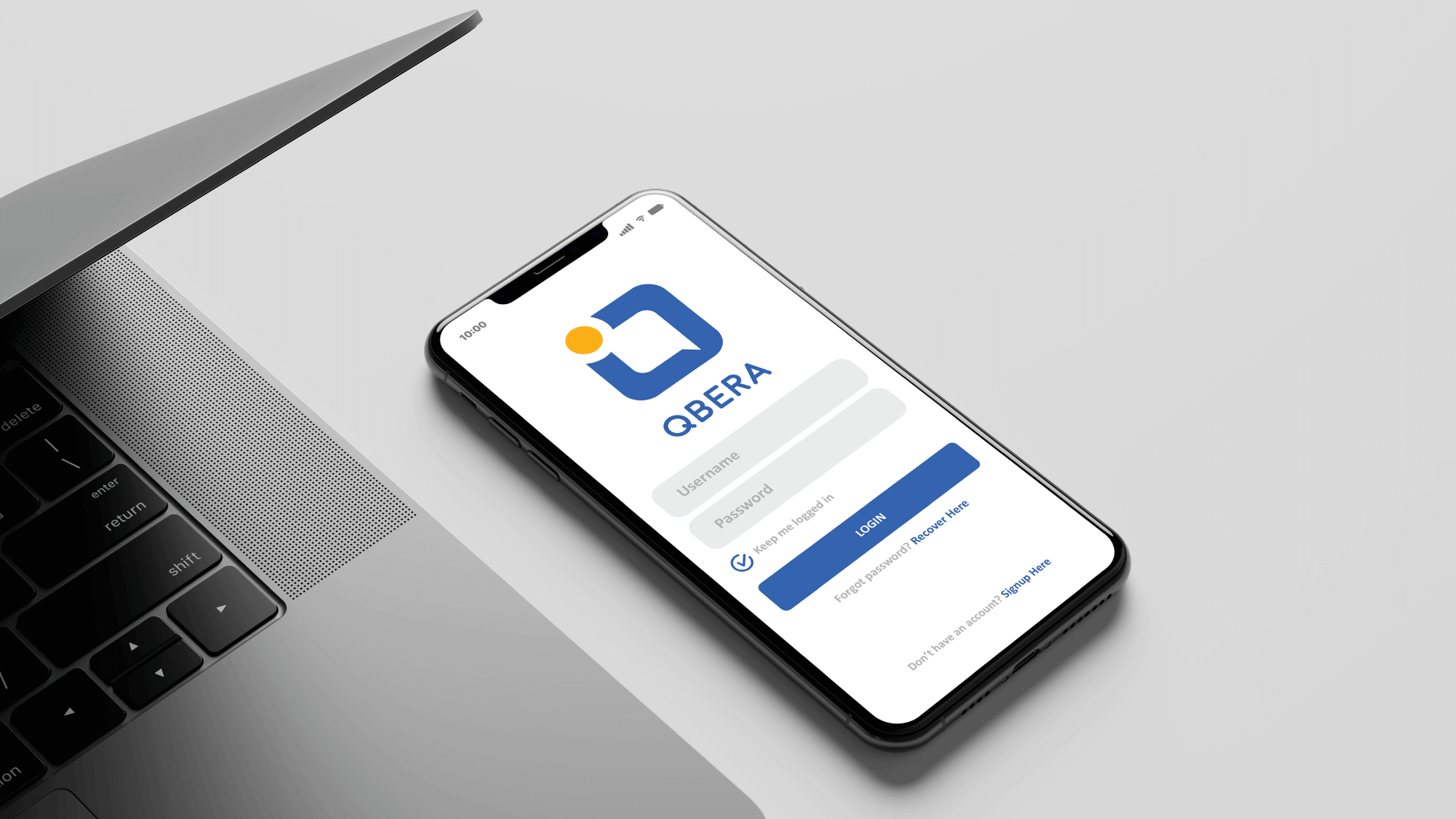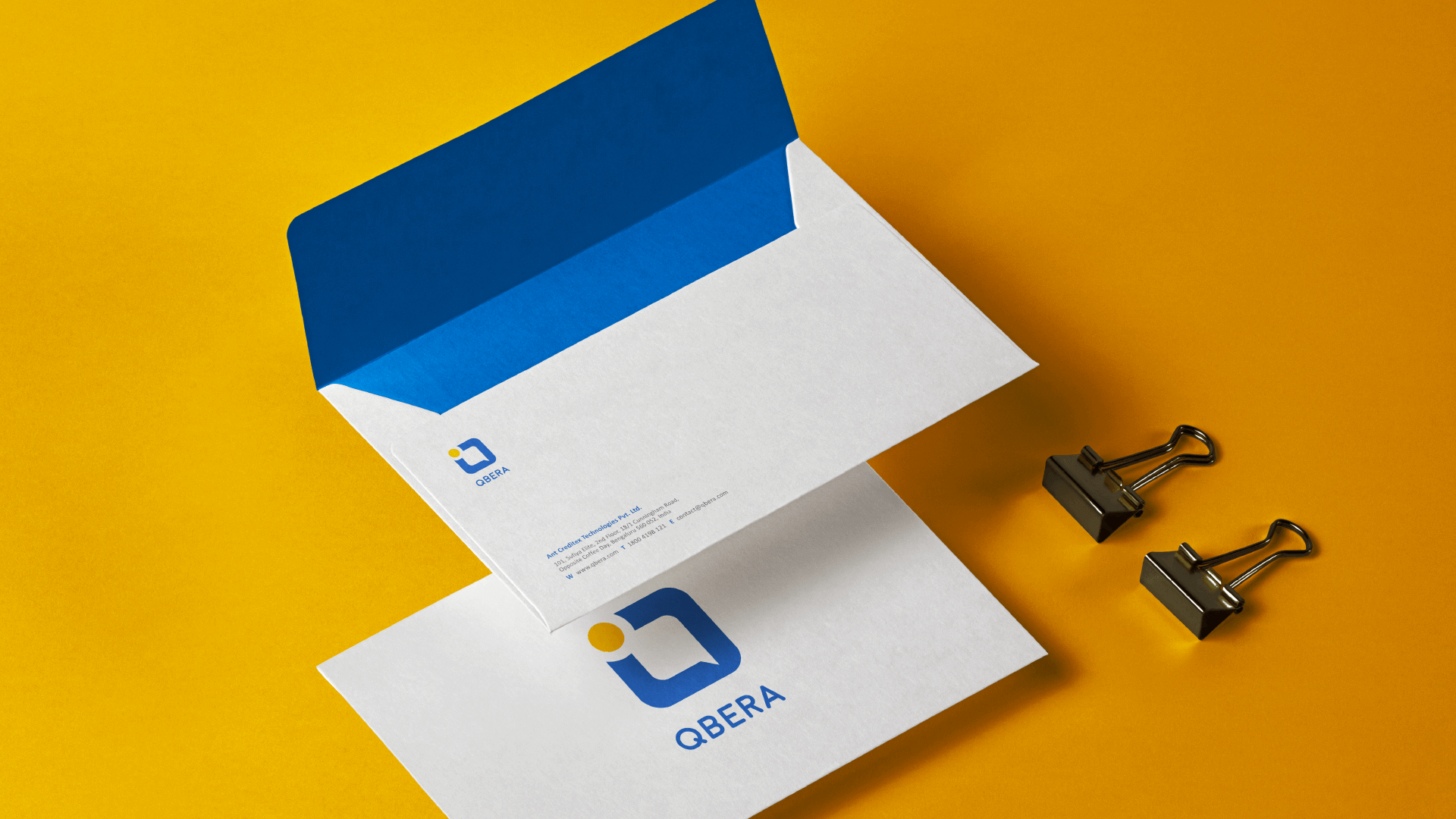 Success
The

success of an enterprise

is always the result of

hard work and proven credentials.

Qbera was

acquired by

Mumbai based digital lender,

InCred in 2020

with the intent to augment its

digital distribution strength.

We are

delighted

that we were

brought in

at the

early stage of its life.
More Projects by Service > Branding