Client Amazng furniture
Project Strategic Brand Identity
Award Lexus Design Award, Furniture


A Finer Life

Challenge
Amazng
is a brand of furniture and accessories

created by the Directors of Eumo,

that brings design to the homes of a

discerning Indian audience.

The go-to-market for this brand was to be

digital first.
Interpretation
We wrote the brand manifesto which guided the creation of the identity. Amazng makes great design appear simple. At Amazng, the rigour of design is matched by the passion to create extraordinary lifestyles for our customers. We defined the language for the brand and created the UX for a digital first commerce model.
Solution
Nurturing the idea of an indigenous furniture brand built on sleek, technically engineered design, we built the UX and UI over a robust e-commerce framework. Our in-house designers and art director worked together to create emotional longevity for a premium brand. Under the brand name Amazng® our creative intent was towards making design appear simple and timeless, helping define relationships and delightful living. The design approach for the UI is non-conformist, bold and refreshingly different.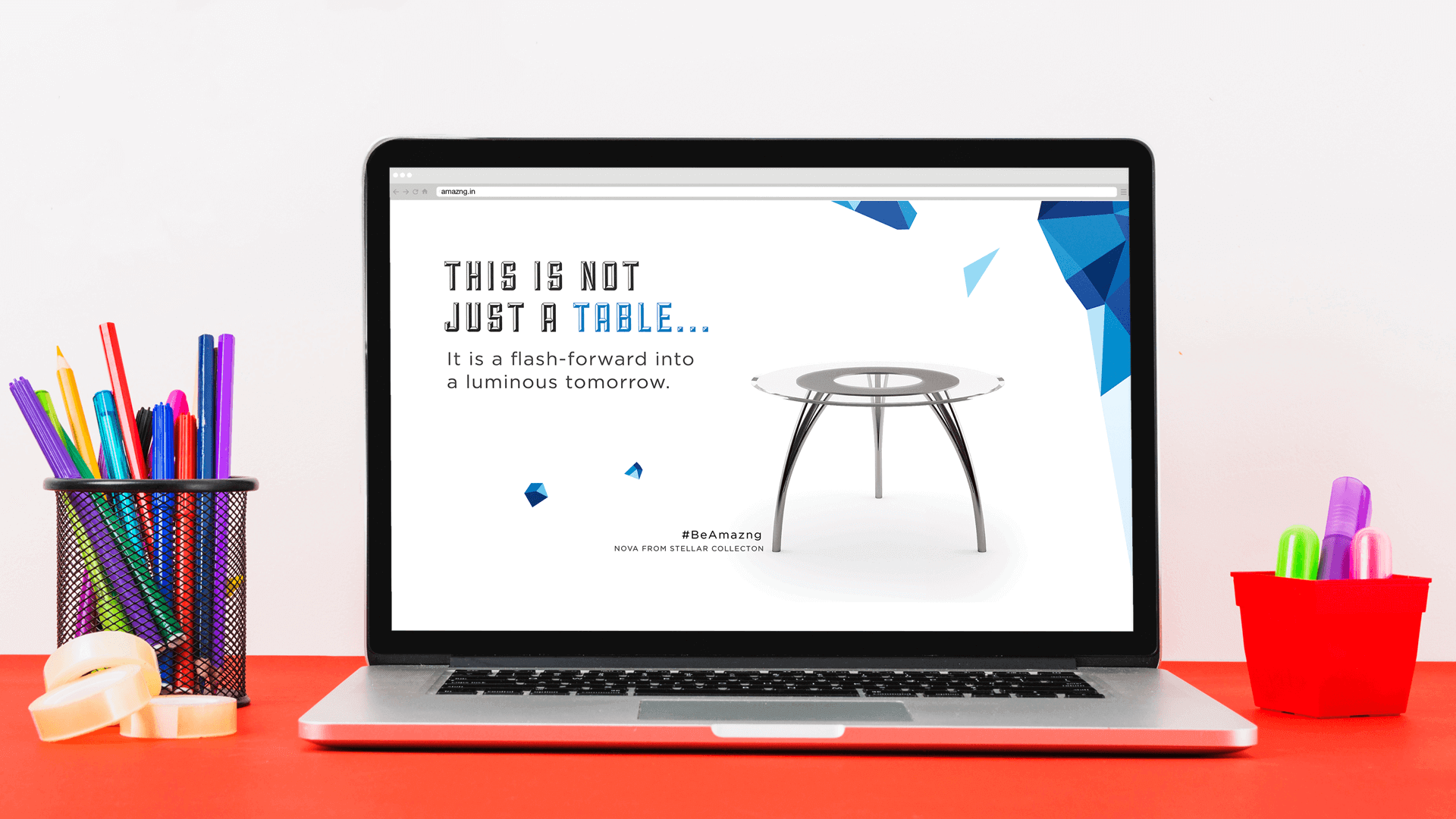 Success
A fresh, engaging &

responsive e-commerce website

that meet users' demands for viewing furniture and buying online. Visit

www.amazng.in to browse the product.
More Projects by Service > Branding
More Projects by Industry > Home & Decor