Client Xpereos
Project Strategic Brand Identity



Challenge
India's largest exporter of natural stone
and

the most trusted name

in the

industry,

Stone Shippers was seeking to

reinforce their market position

and

increase their market share

in the Indian market.

The objective was

to present themselves as an

alternative to either expensive imported marbles or machine-manufactured ceramic and cement flooring and cladding tiles, in the Indian market. This was an opportunity to build a brand from scratch.
Through deep insights gathered during our research and immersion, we reasoned that the Indian architect and interior designer required to be educated about natural stone and its uses to augment their natural preference towards these stones and make it a viable option for their clients.The website was one of the touch-points that could help them understand quality, specifications, and limitless possibilities of natural stone by proposing it as a voguish replacement to existing products.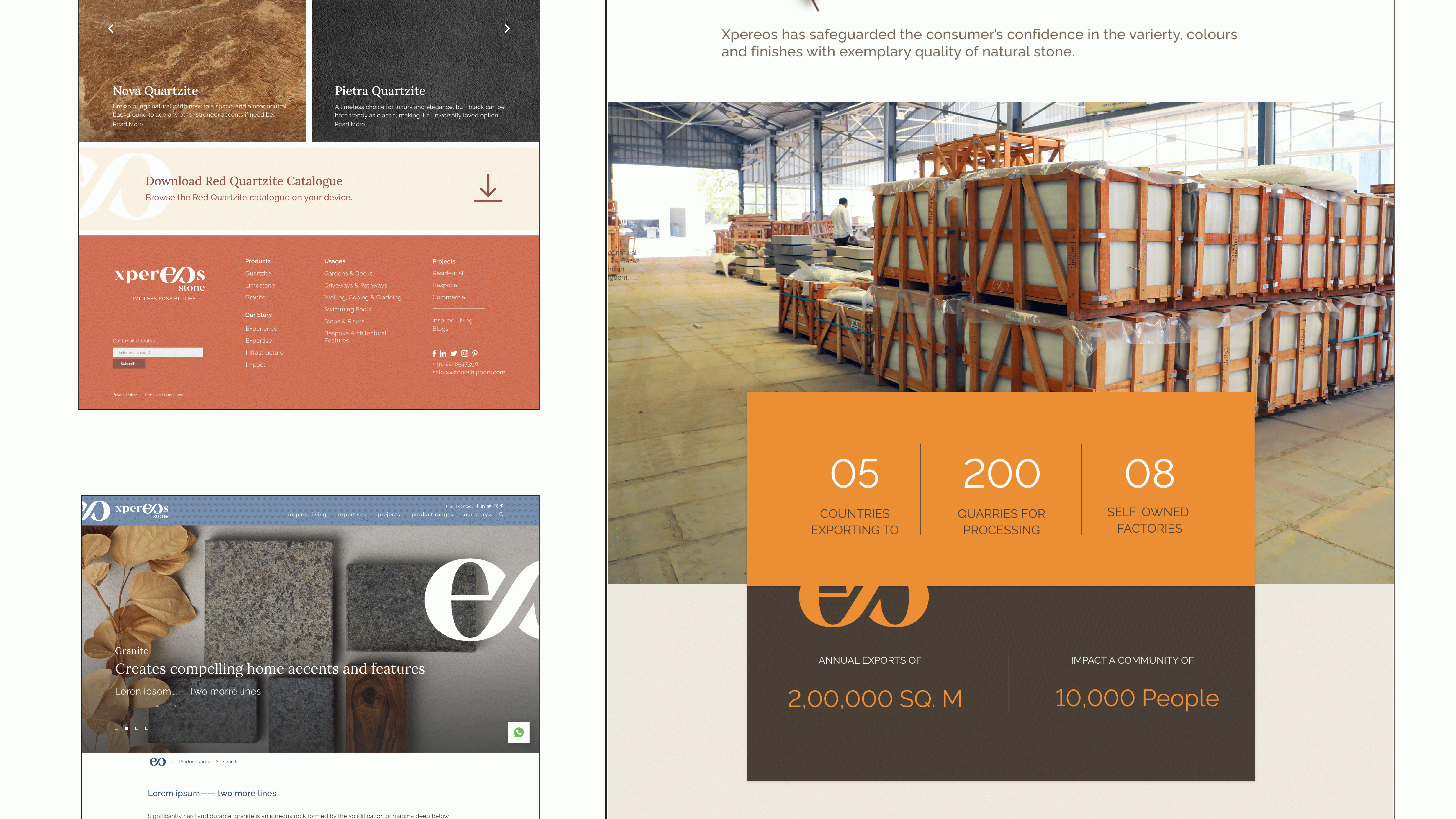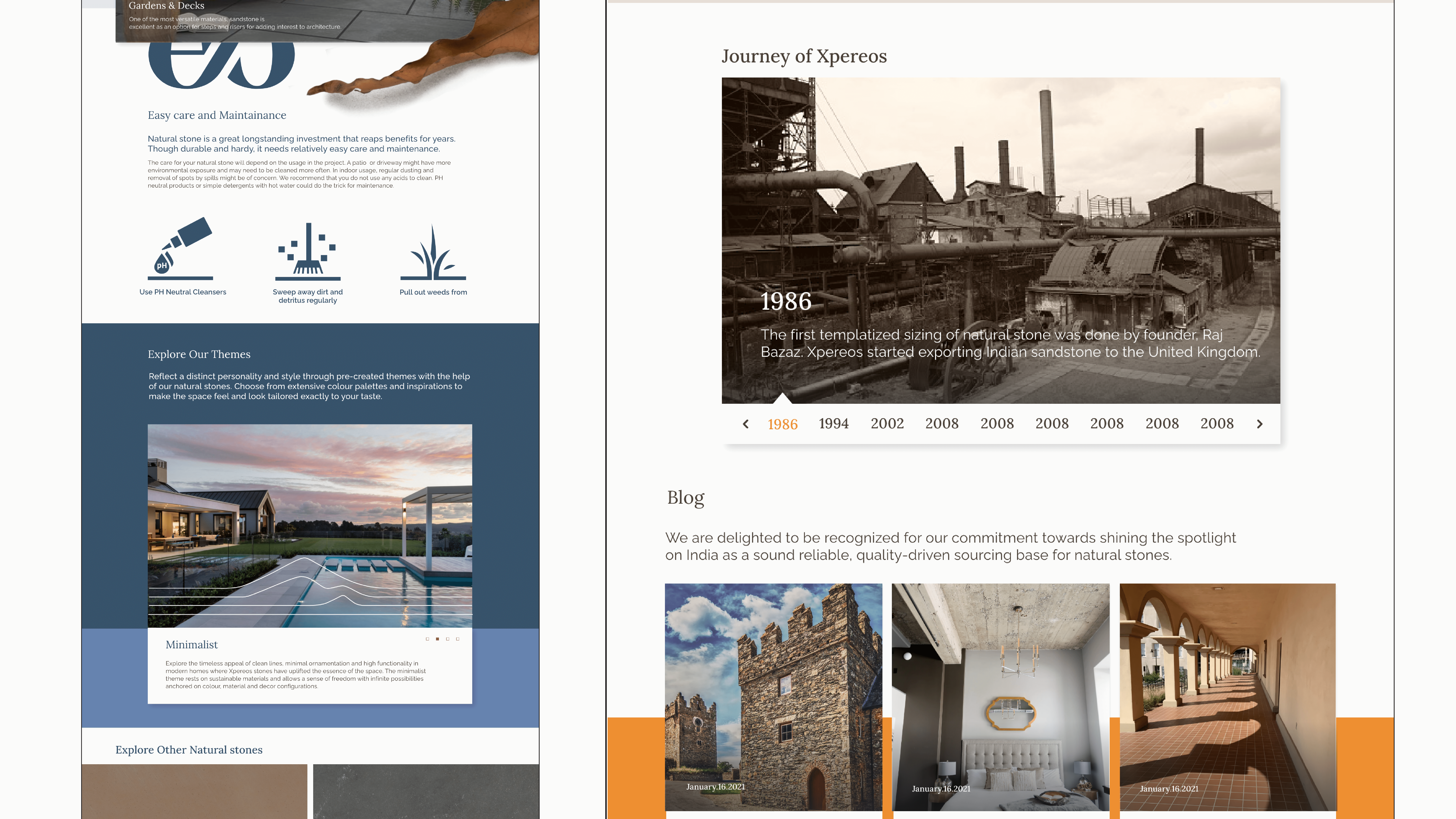 Solution
We developed the naming, brand identity and strategy, with the promise of 'Limitless Possibilities' with natural stone from Xpereos. We communicated how natural stone has infinite potential with its versatile nature and raw beauty. The website was created to first amaze and then educate the visitor about the uses of natural stone, the possibilities offered to customise solutions using cutting-edge conversion technologies and finally showcase the myriad products and textures with artful examples of use. The visual language echoes the brand, the tone of voice is confident and empowering.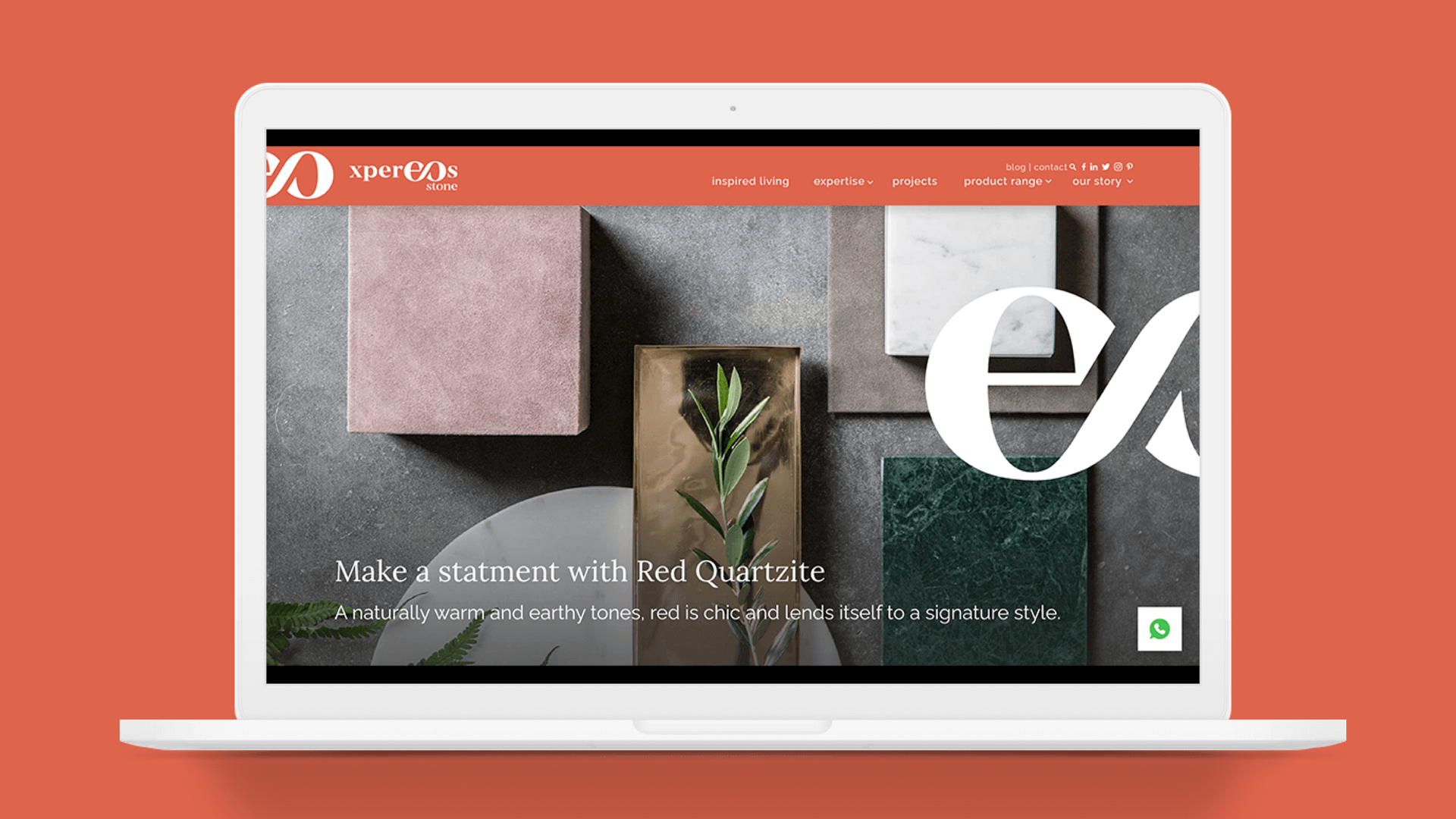 Success
The success achieved was

the transition of perception

from a

product-led

to a

service-led brand.

The website features

multiple touch points to explore and cross-link to case-studies and keep the visitor engaged. A chat-widget

embedded on all pages

makes contact with the company immediate, helping lead-capture and channelising sales.
More Projects by Service > Digital
More Projects by Industry > Home & Decor