Client Triyom Realty
Project Triyom Realty Branding



Challenge
Our Client presented us with an exciting challenge of

defining a new real estate brand with a fresh approach applicable across high-end residential projects.
Interpretation
Though insightful interactions, we discovered that our client's clear purpose was to deliver holistic living experiences. To empower these experiences, we built a brand architecture on three dimensions of divinity: Physical balance, mental peace and spiritual bliss. We invented a name that became a container for these three aspects of divinity – Triyom. The name and identity were interpreted across all of Triyom's projects and collaterals, intended to delivering the perfect balance of luxury and divinity for all its residents.
Solution
In order to infuse a persona to this customer-centric residential brand, we created a simple yet naturalistically pleasing element. A leaf motif – the symbol of life, growth and rebirth became the core visual symbol in the brand identity design. It was perfectly stitched into the identity of Triyom and fittingly carried the message of 'Divine By Nature' which stands as the brand tagline.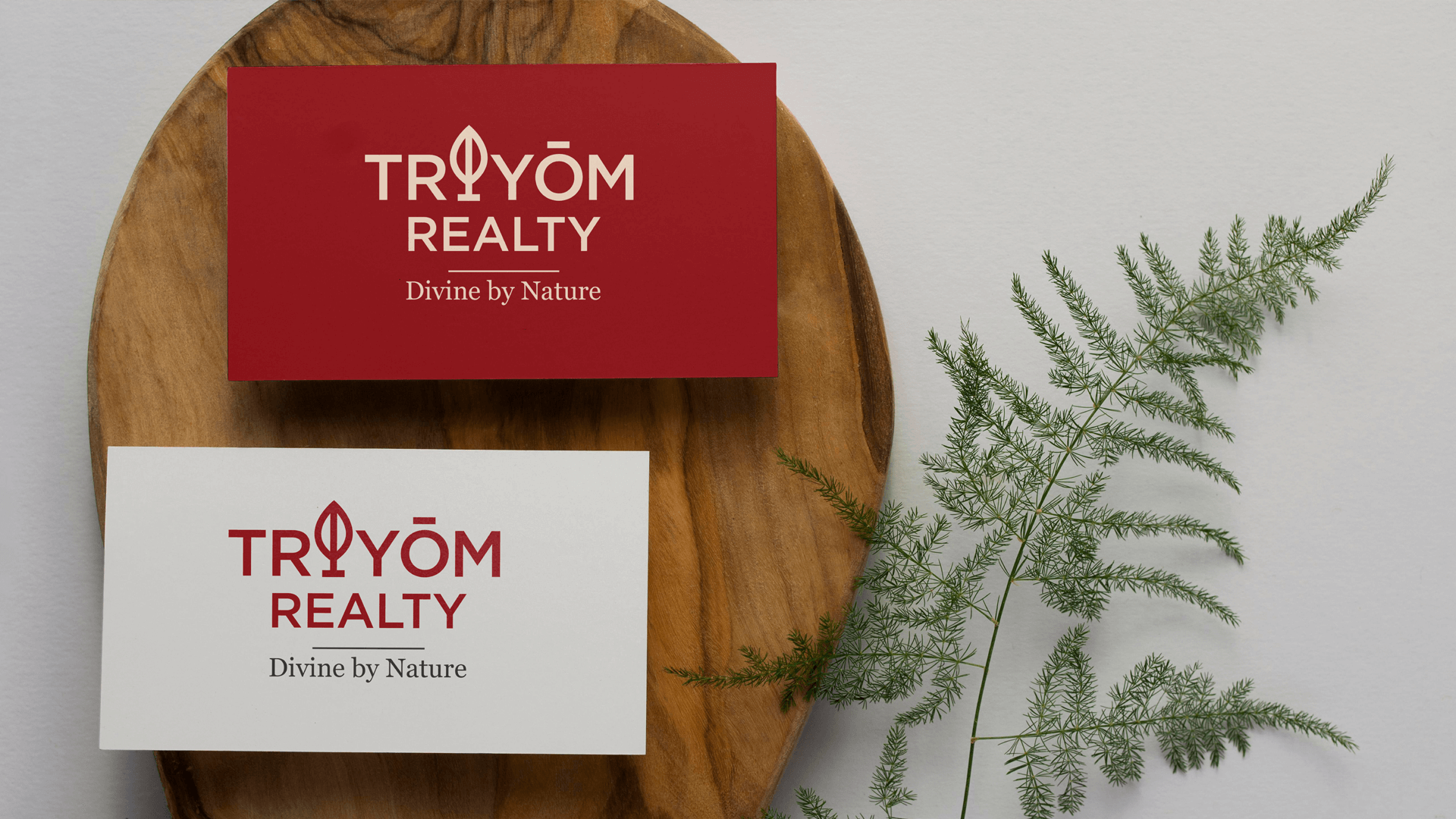 Success
The strategic branding included the

creation of visual architecture, translated onto Triyom's website, brochure and other collaterals.

We revel in the success of

shaping the identity for a ground-up, contemporary real estate brand in Gujarat.

Of course, the consequential residential inquiries on the client's side is another feat altogether.
More Projects by Service > Branding