Client J&K Bank
Project Nationwide Retail Identity



Challenge
J&K Bank
approached Eumo to create a

people's bank

that addressed not only banking but also

the needs of the common man

from across

socio-economic sections of society.

A visible

shift in perception

was required by a Bank that was viewed as a

feudal, bureaucratic organisation.
Interpretation
Eumo did an in-depth analysis through service design and field research of the existing branches in various regions of J&K, the learnings in space allocation, customer interaction and comfort were deeply analysed. The local crafts and skill sets were studied which would then influence the design. The bank had to change its look and feel to a warm, welcoming, efficient and welcoming persona.
Solution
Efficient space management and reorientation of functional spaces allowed an intuitive and efficient interaction with the customer. Our design drew upon regional motifs, materials and idioms. Inclusion of local craftsmen in the creation of an inviting banking experience along with a communication strategy that resonated with the customer, ensured each and every corner of the bank was true to its origins.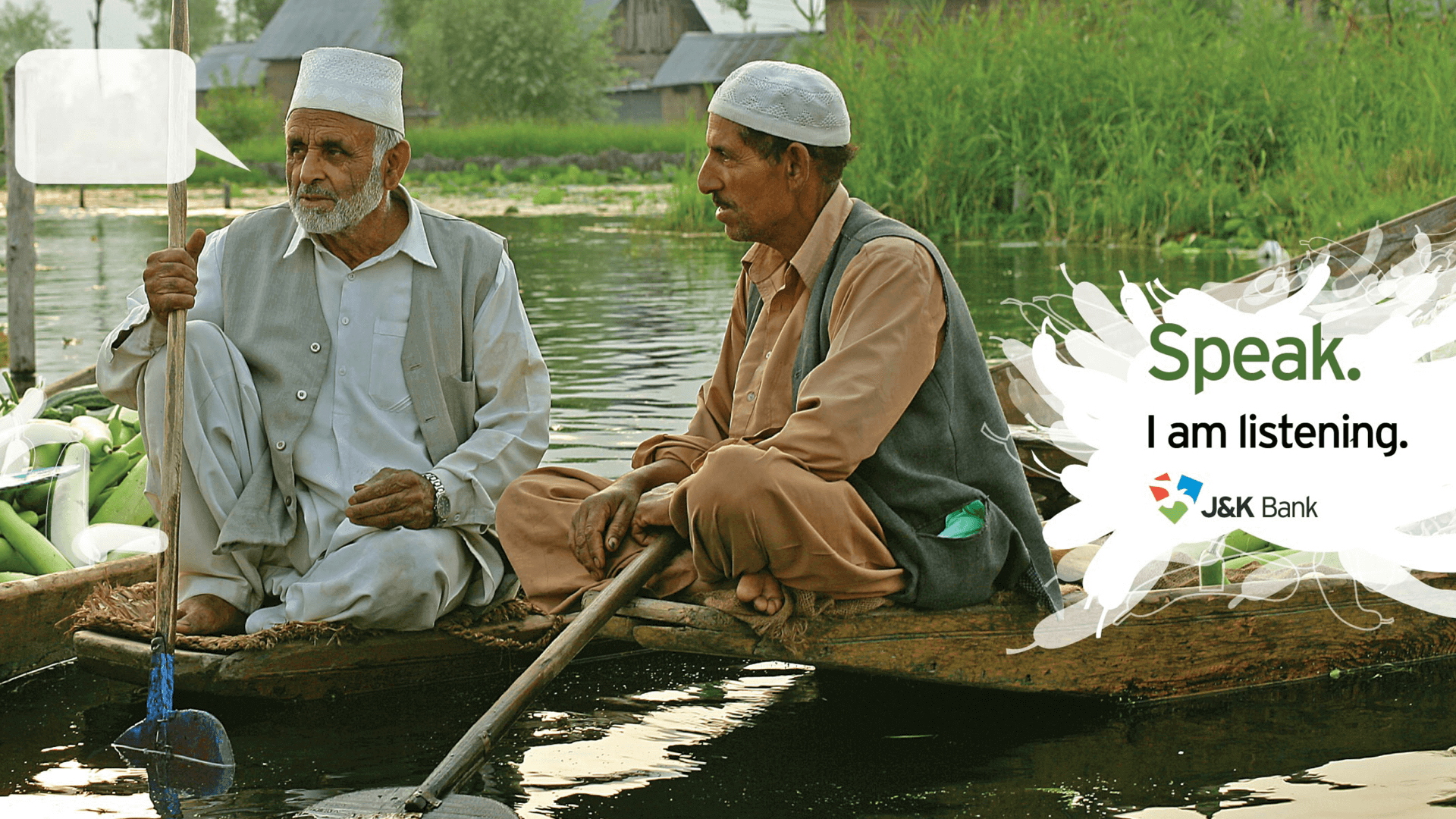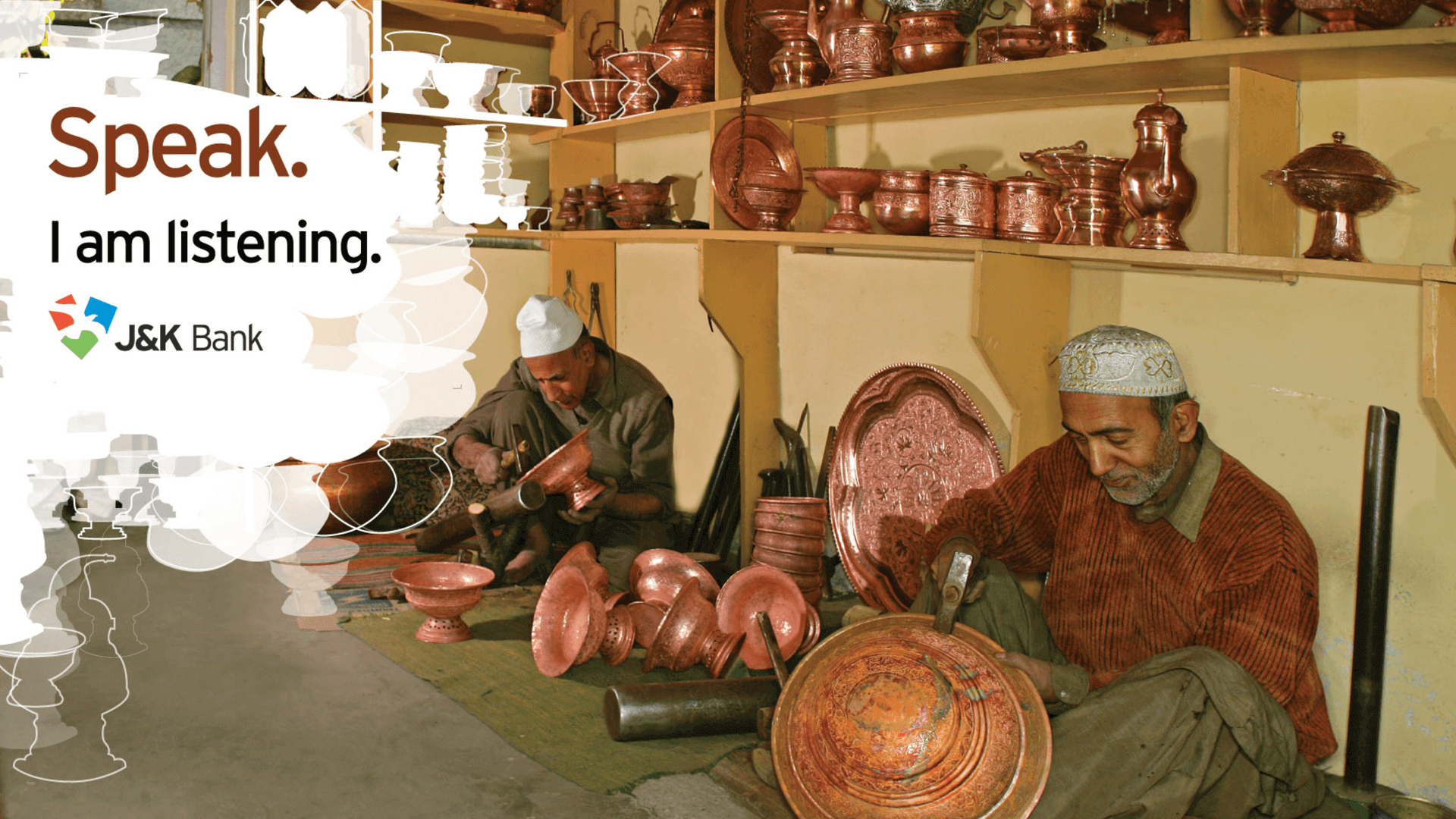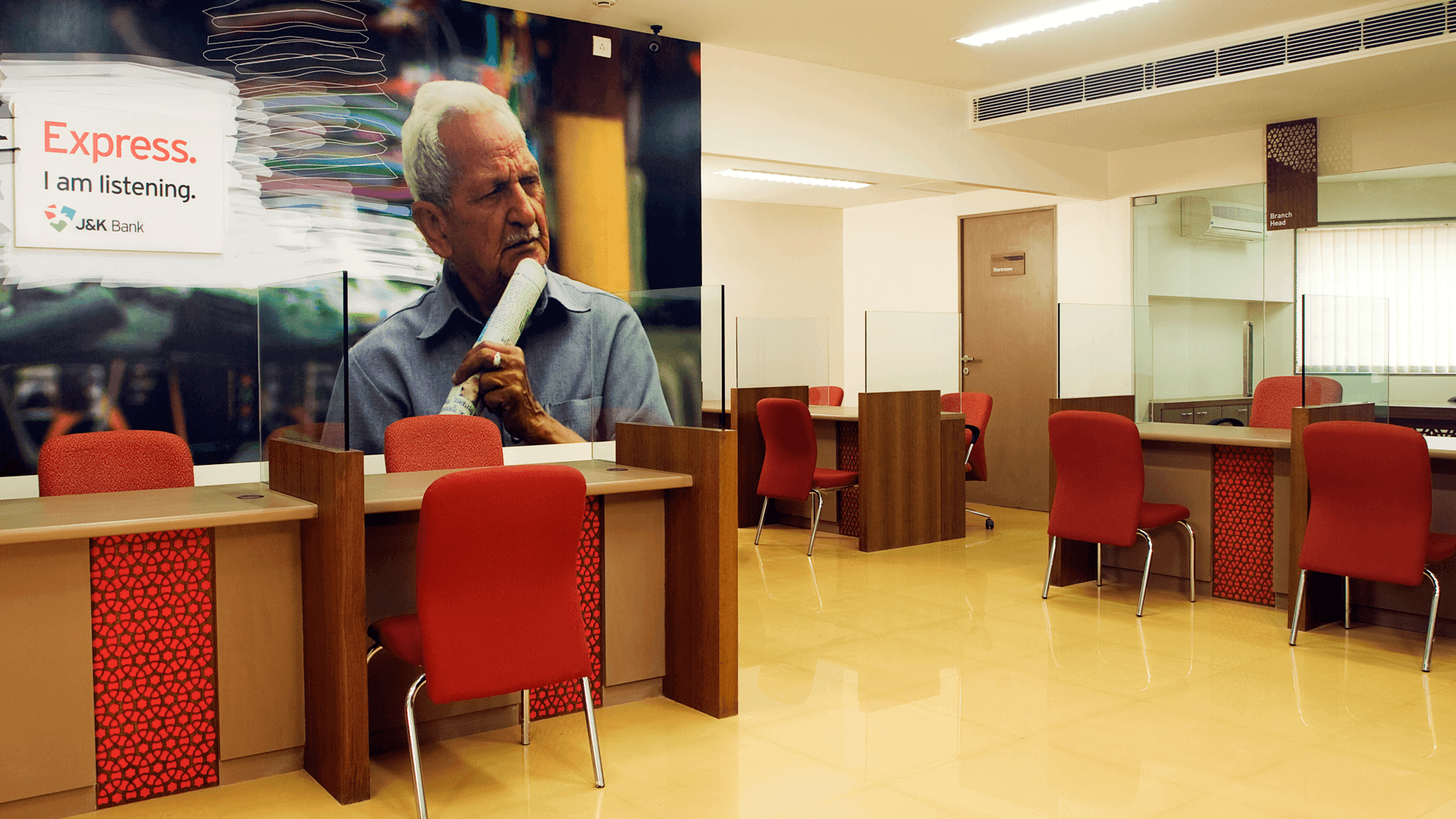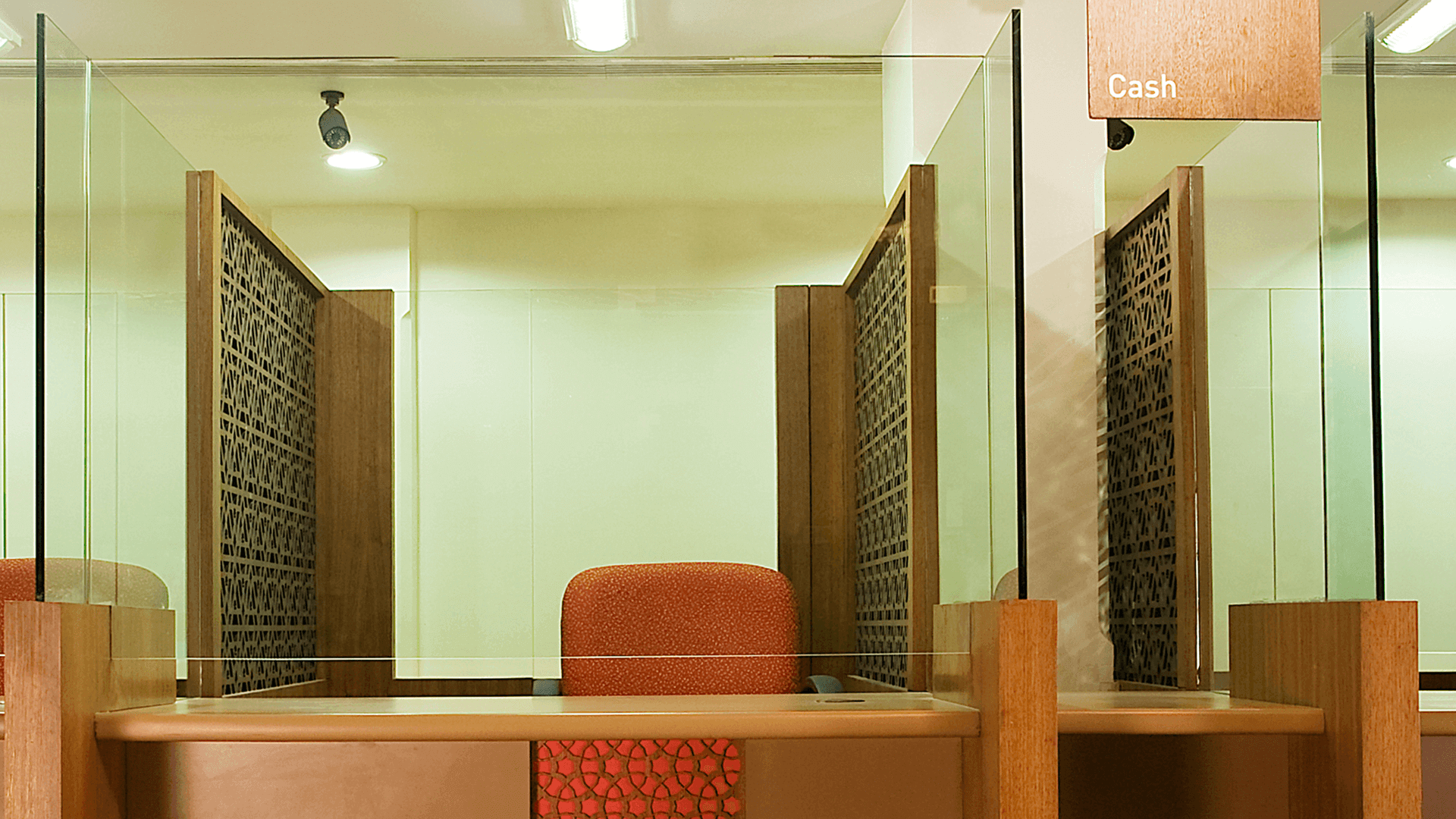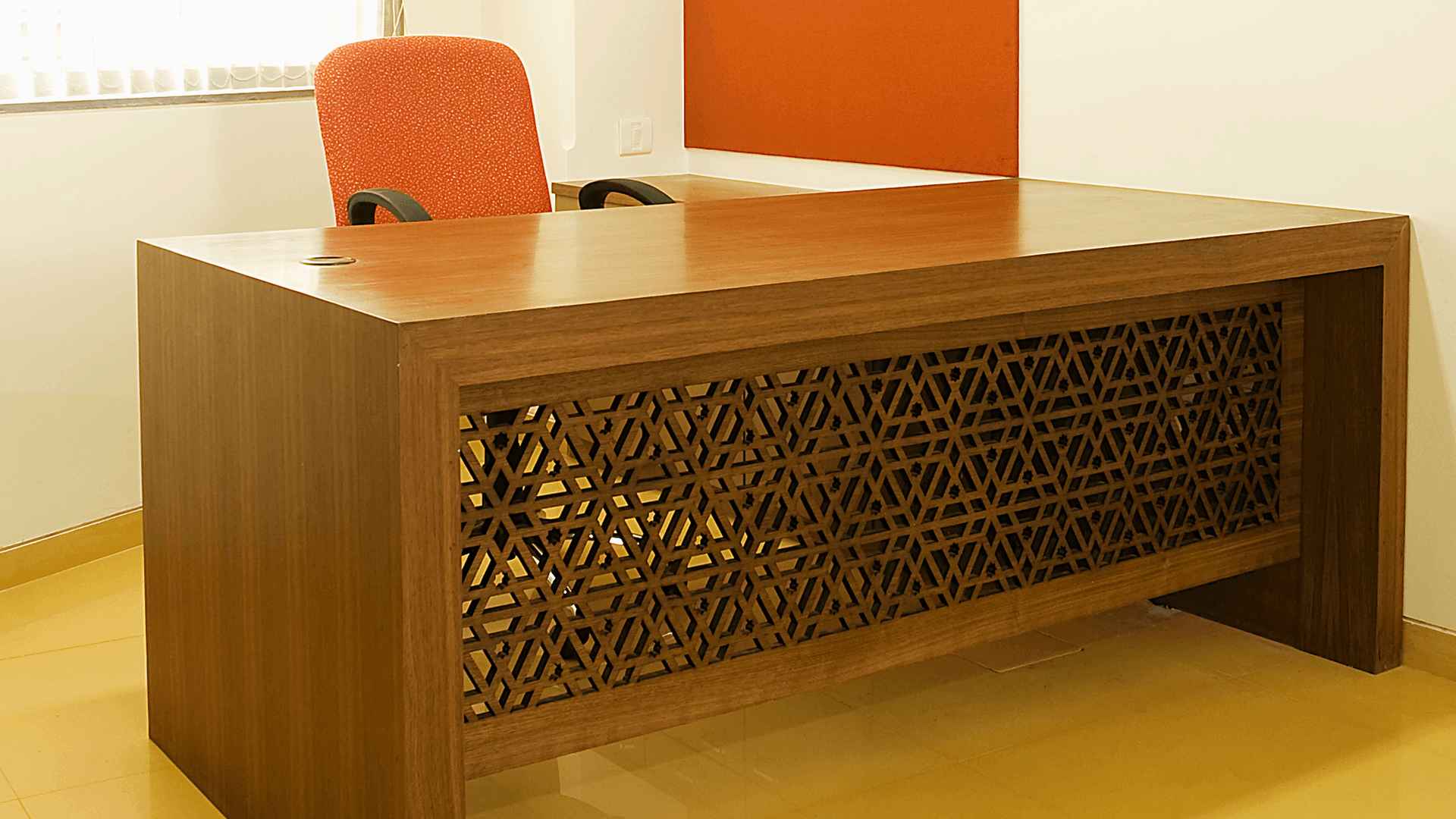 Success
The success of the design lay in the

positive feedback received

from the customer and staff,

repeatability of the design, inclusion of local vendors

for a program that was rolled-out to create a

unifying retail identity for J&K Bank.
More Projects by Service > Environments
More Projects by Industry > Banking & Finance