Client ICICI
Project ICICI Centre of New



Challenge
The challenge presented was to

redesign a cafeteria to accommodate 3000 people,

primarily for lunch and other meals,

within a 10,000 sft space

spread across

two wings of the ICICI Bank Headquarters building.
Interpretation
Our presentation turned the brief on its head, with the idea of a multipurpose space that doubled up as a co-working environment, café, party hall, yoga and wellness centre and a space for townhall gatherings.
Solution
ICICI Centre of New (branded ICON) is an environment that promotes collaborative work and innovative ideas in addition to providing nutritious meals for staff and visitors. It is also a testing ground for new apps developed by internal teams to take to market. The concept, which evolved from the DNA of the organization, reflects the organization as DYNAMIC – Digital Young Nurturing Agile Modern Inclusive and Caring– an internal rallying cry within the organization. Our client was a force-multiplier, adding levels of engagement with seat-booking apps and digital assistants, in addition to F&B partners to create a unique and preferred destination for staff.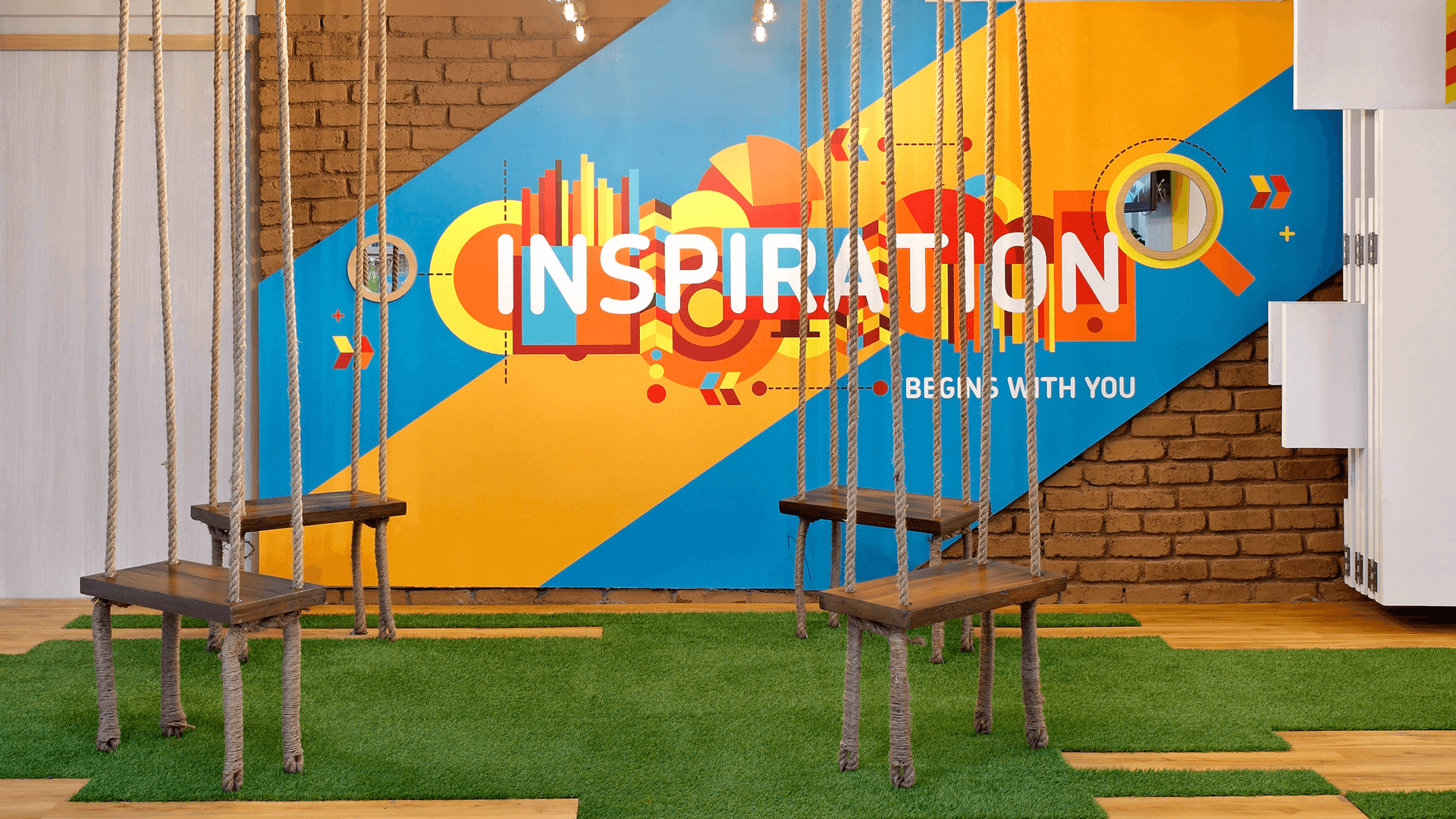 Success
A space
that was primarily

used at mealtimes,

is the place to be seen at. Always-on, always inviting, with

active engaging alcoves

for discussions, coworking and social activities,

ICON

has added a

new dimension and dynamism

to the organisation culture.
More Projects by Service > Environments
More Projects by Industry > Banking & Finance