Client ICICI Bank
Project ICICI Bank Homeloans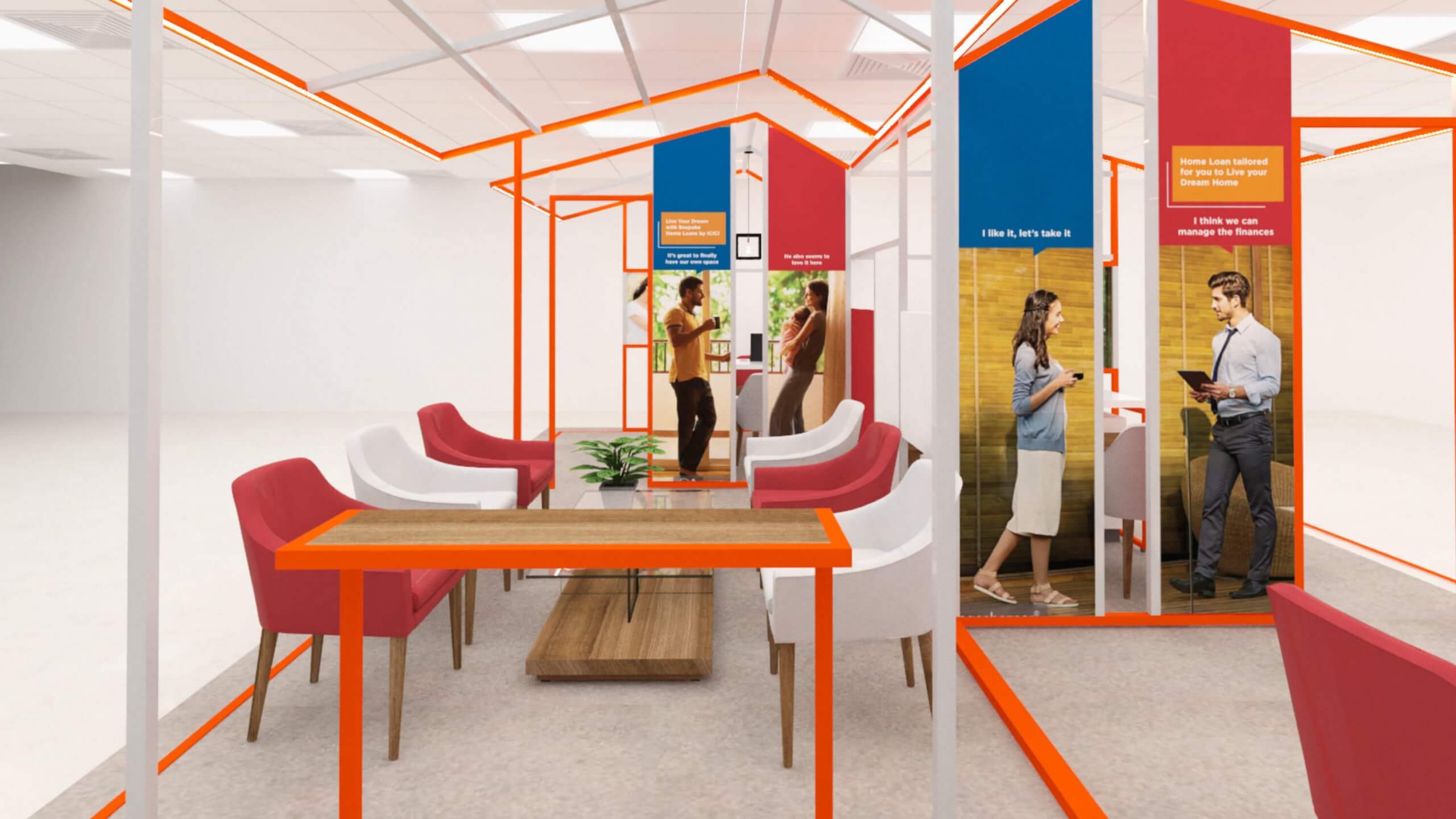 Challenge
ICICI bank
has clearly segmented customers and they needed to help

home loan seekers

quickly identify and approach their

homeloan desks

with a

differentiated proposition.
Interpretation
The research and customer study indicated that the home loan audience who visit the branch requires privacy and time with the advisor to understand the process of disbursement. Also with home loans as a growing business, we could afford to demarcate the business with visual cues.
Solution
We designed a modular standalone structure that houses the homeloan desks, customer seating, waiting spaces all within a conceptual home with the comfort of a small coffee table and service. This can be expanded into a standalone Island or a small roof framing a single desk where space is a limitation in a branch.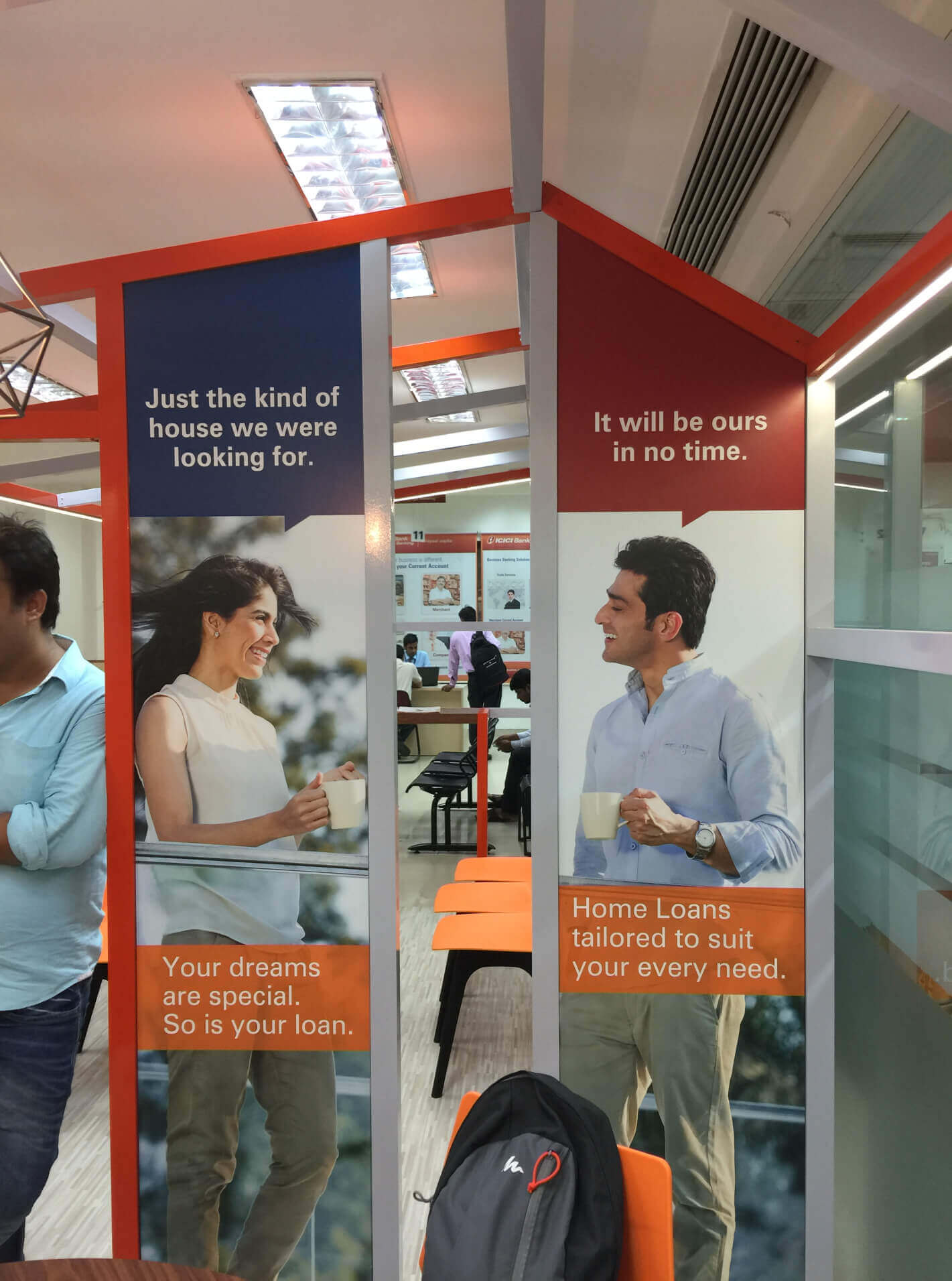 Success
The modular design is a

knockdown system

that arrived at

each branch

and was

set up overnight.

The detailing was robust and the entire system was

designed with graphic panels

that captured

moments of life in a home.

This roll out went across

200 branches pan-India.
More Projects by Service > Environments
More Projects by Industry > Banking & Finance