Client TATA Capital
Project Nationwide Retail Identity



Challenge
Tata Capital's
business objective was to enter the

retail market with a nationwide street-presence.

The challenge was the requirement of introducing

13 distinct financial products

across

equity, asset and debt,

which would require a large footprint of

13 desks with financial advisors.

Eumo realised the need to

rethink retail strategy

through a service design offering that was

versatile and flexible

to fit their needs across retail modules in

tier 1, 2 and 3 cities across India.
Interpretation
We started with in-depth discovery & immersion sessions with the client, identifying strengths and potential pain areas. We created a customer journey map to identify all the touch-points for service. Our eureka moment was to suggest a complete shift in the retail strategy, focussing on the customer rather than the company's business strategy and pivoting from single-product desks to cross-selling products at each customer 'pod'.This would shift the perception of services retail from tedious to customer friendly, with user-centric service design.
Solution
This strategy required consolidation of all financial services with the introduction of ideas such as multi-tasking service pods with the conceptual clarity of Making Money Friendly.
Our contribution was across the project timeline. We designed a radical new service experience based on strategic thinking, addressing the customer's needs as central to the service experience as opposed to having the customer move from station to station. We designed all elements of the interior, from the shell and permanent finishes to the modular furniture & engineering for manufacture. To rollout the project we used proprietary systems to develop architectural and engineering drawings for 100 retail outlets nationwide.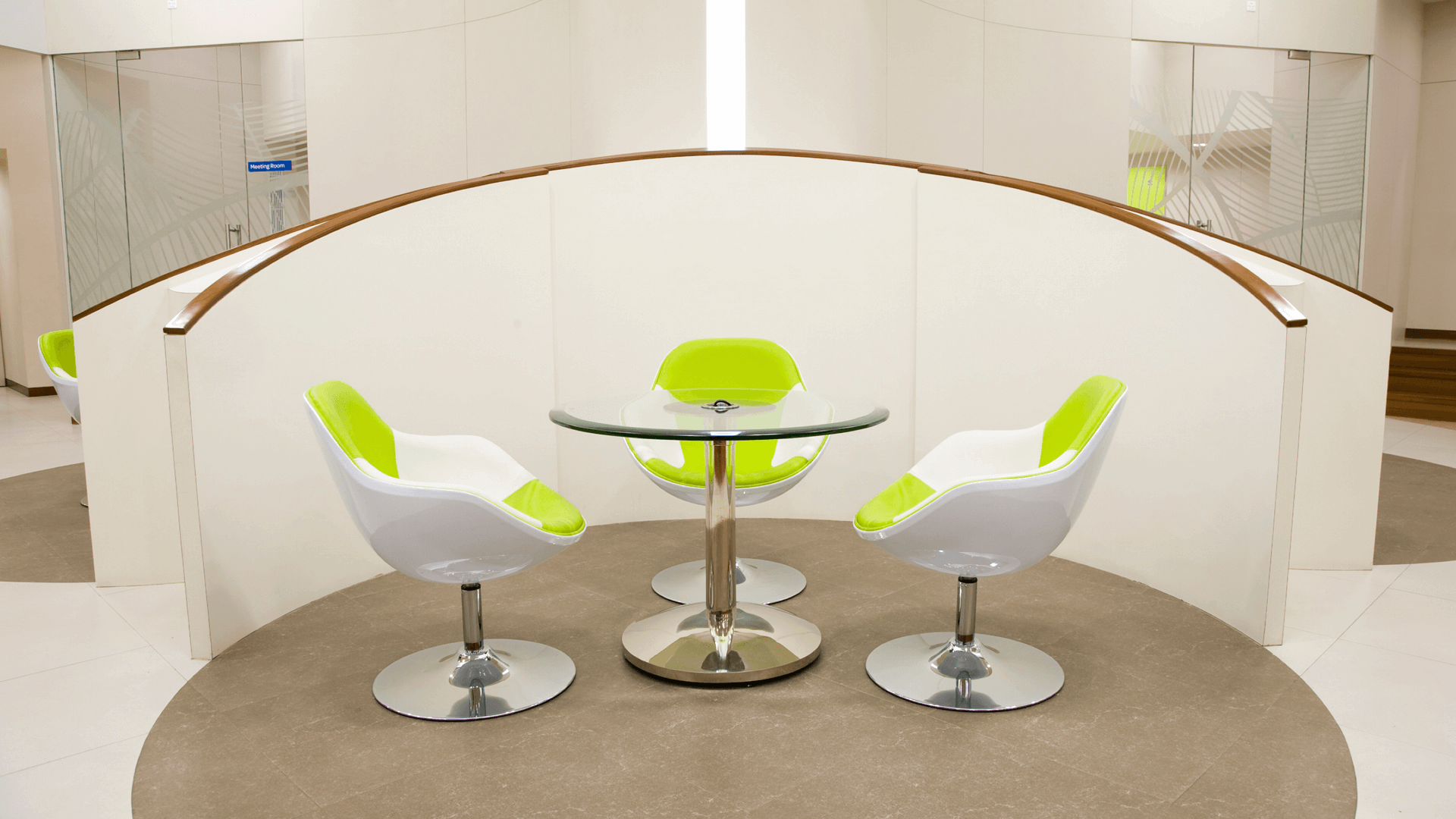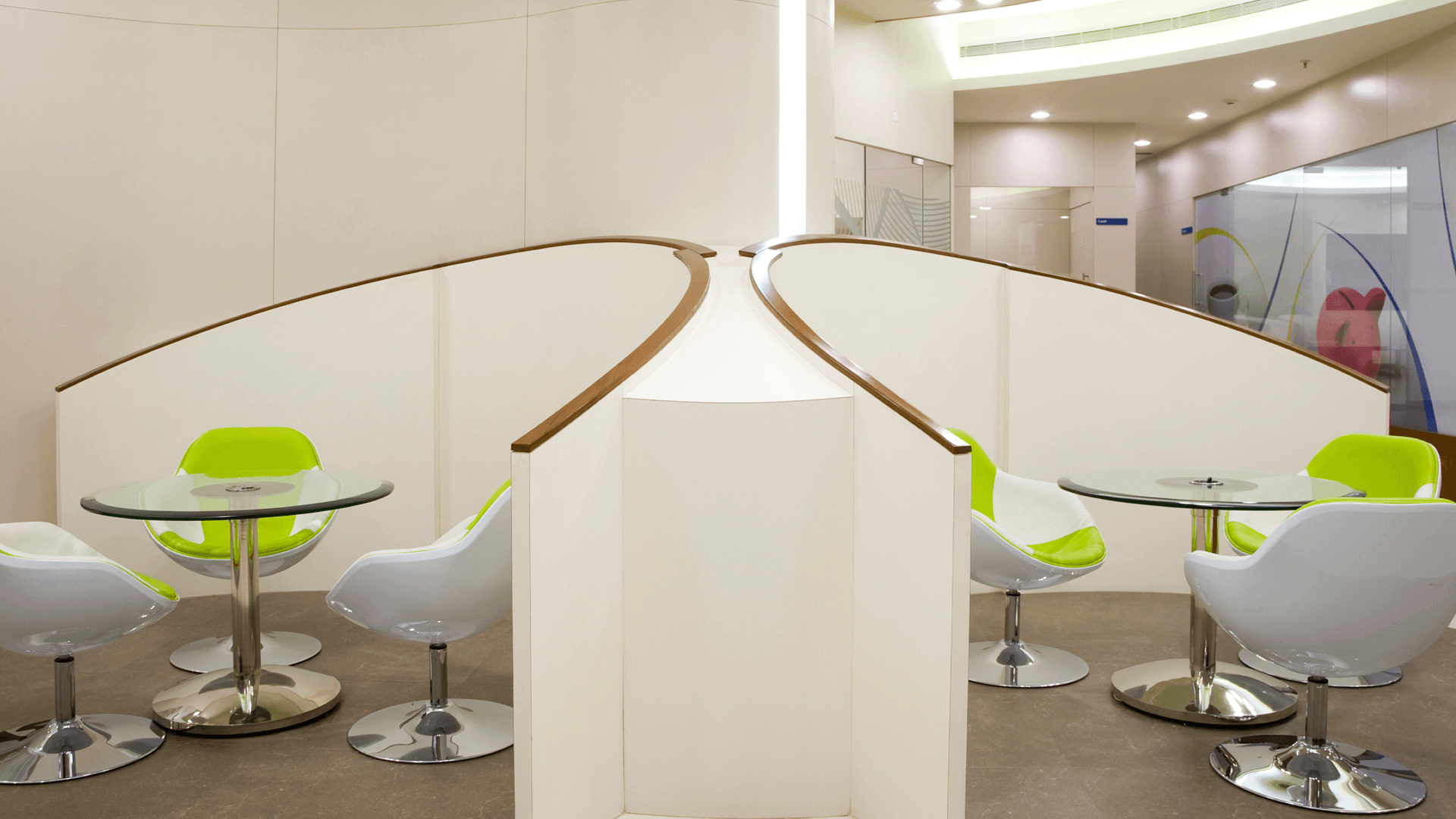 Success
Our in-house team's

multi-disciplinary strengths

were leveraged to deliver a complete footprint for

Tata Capital's new retail experience.

We executed Tata Capital

Signature branches at Hyderabad and Gurgaon,

followed by a

pan- India rollout of 87 branches

using differentiated modular design solutions and

Eumo's proprietary rollout system

to achieve street presence across India in a short timeframe.
More Projects by Service > Environments
More Projects by Industry > Banking & Finance