Client ICICI MINE Branch
Project Nationwide Retail Identity
Award IBDA India's Best Design Award 2021 | Retail for ICICI Bank Millennial/Digital Bank


Banking at Your Fingertips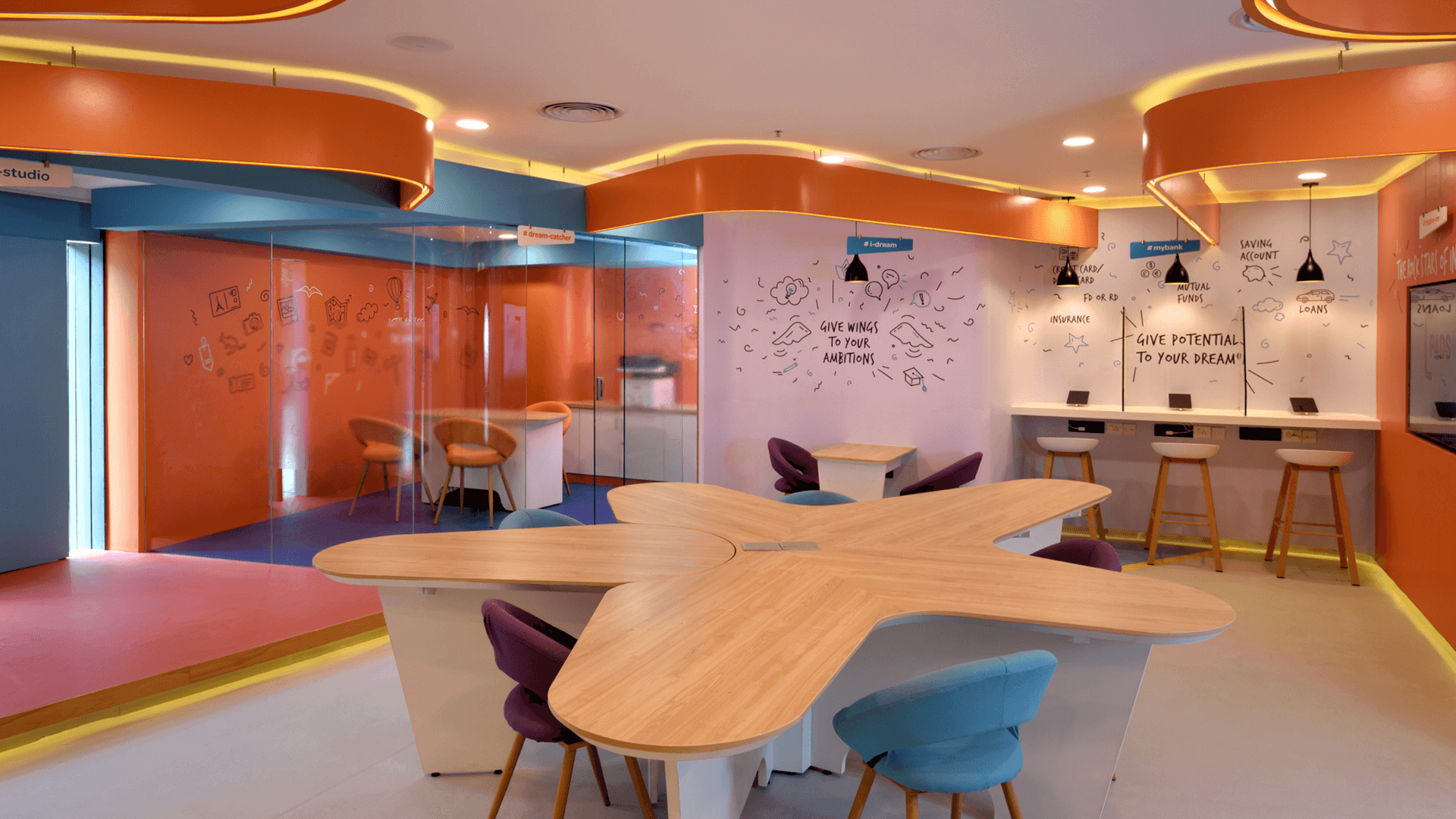 Challenge
ICICI Bank,
a progressive client in the

banking sector

is constantly innovating to

enhance their customer experience

in a rapidly evolving

digital retail environment.

Their

challenge

for us was to create a

sustainable engagement with millennial customers,

which is differentiated and responds to their

unique needs.
Interpretation
After a thorough immersion and understanding of the banks products directed towards this segment, we conducted a deep-dive into millennial's lifestyles, their needs and desires, and the reasons they would wish to engage with the bank. What transpired was a journey into a bank which was more a café, less a bank.
Solution
Our solution seeks to connect emotively with an audience that is full of ideals, wonder, curiosity and even confusion. A target segment that enjoys both physical and digital experiences that allow them to discover and express themselves. The central concept is the potential of every young adult to be a star in their own right, to be guided by the spark that ignites their superpowers. This star is shaped into a centrepiece around which the young audience can hangout, socialise and share ideas. The graphic style speaks directly to the audience. With the convenience of embedded screens, a performance stage and a coffee dispensing machine, a sense of casual comfort is communicated which allows the customer to make decisions in a stress free and vibrant environment. ICICI Bank delivered on their promise of a stress-free banking experience for millennials, by customising a host of flexible products including a zero-balance savings account and easy insurance coverage for the experience-seeking millennial customer.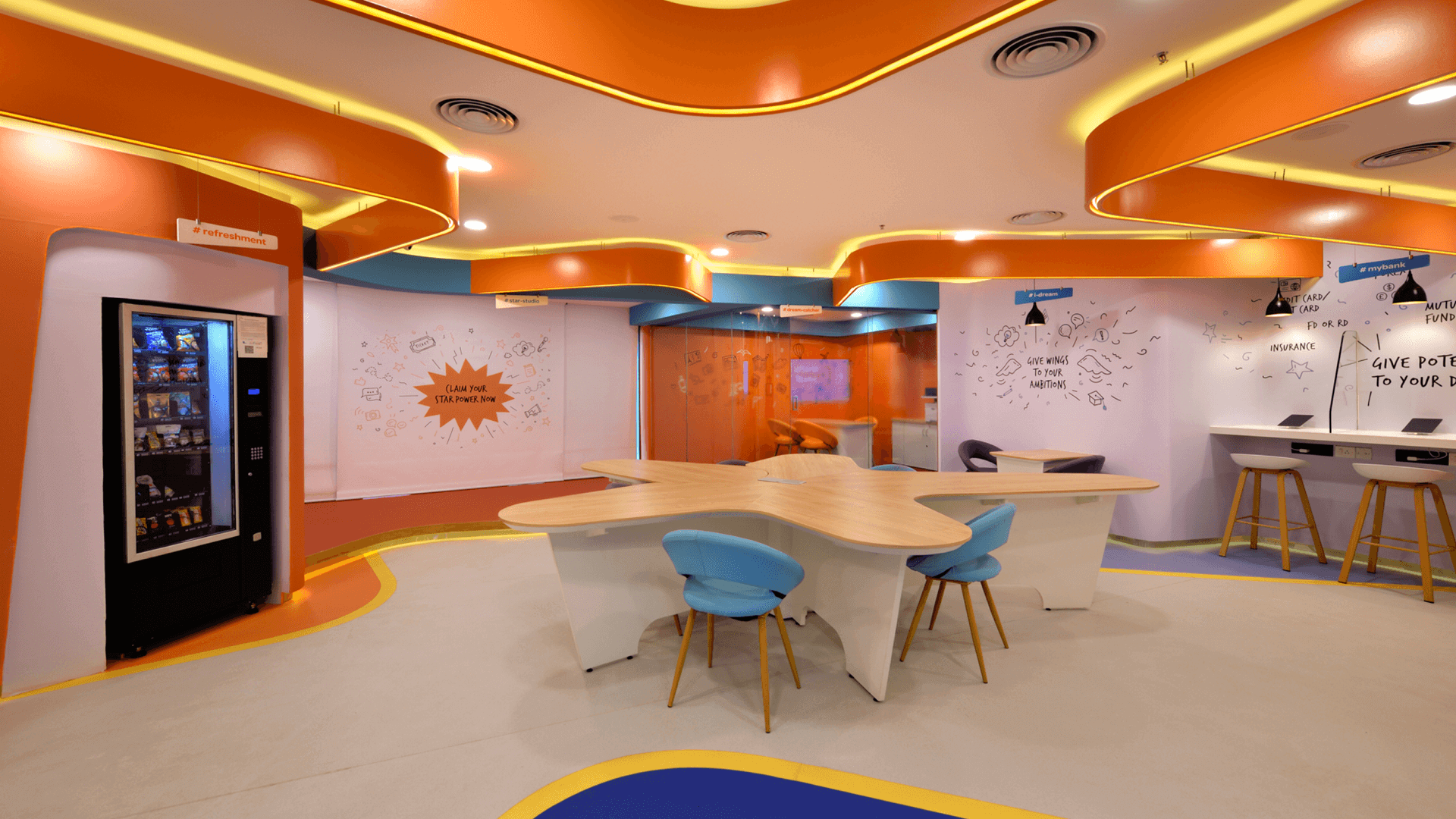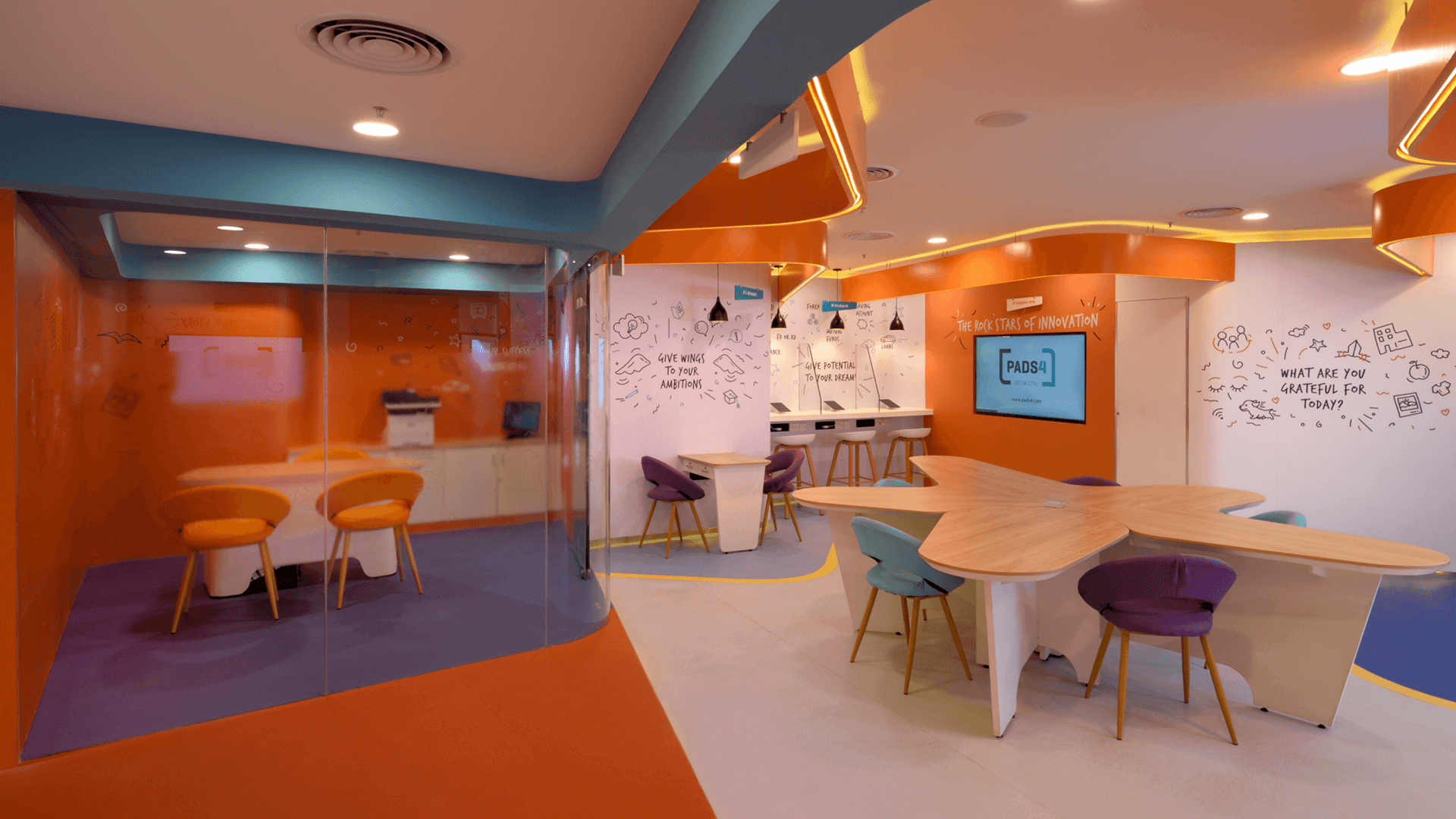 Success
Not only was the

design

very well received but was

launched

both

physically and digitally

during the

2020 pandemic.

By planning rollout in

campus locations around the country,

ICICI Bank will make its banking

accessible to millennials.
More Projects by Service > Environments
More Projects by Industry > Banking & Finance