Client Rustomjee
Project Rustomjee Elanza
Award Designomics Award Brand Spaces – Experience Leon's World Elanza – Rustomjee



Challenge
Rustomjee
wanted to create a

learning centre for children

that supported their communication strategy

It's Thoughtful, which centred
around childhood and interactions

that engaged children in

imaginative play and development.
Interpretation
We conceived the space as a learning environment to foster interest-based learning and growth through the development of multiple intelligences.
Solution
Leon's World named and branded to represent this dynamic learning environment is designed with activities that engage and entertain children while allowing them to learn through imaginative play. The activities stimulate interactive learning with minimum or no instructions from adults. Our creative team got on their knees to view the space and activities from the child's point of view. Our development activities are based on Howard Gardner's multiple intelligence theory that differentiates intelligences into eight potential abilities.
Toddler Town, The Imaginarium, Arches of Colour, Happy Camper and The Science Frontier introduce children to a range of materials, textures, creative expression, physical activity and tactile stimulation, encouraging social interaction and group activities. From mile-long drawing papers to multimedia planetary systems, this awesome space is a playground for young and fertile imaginations.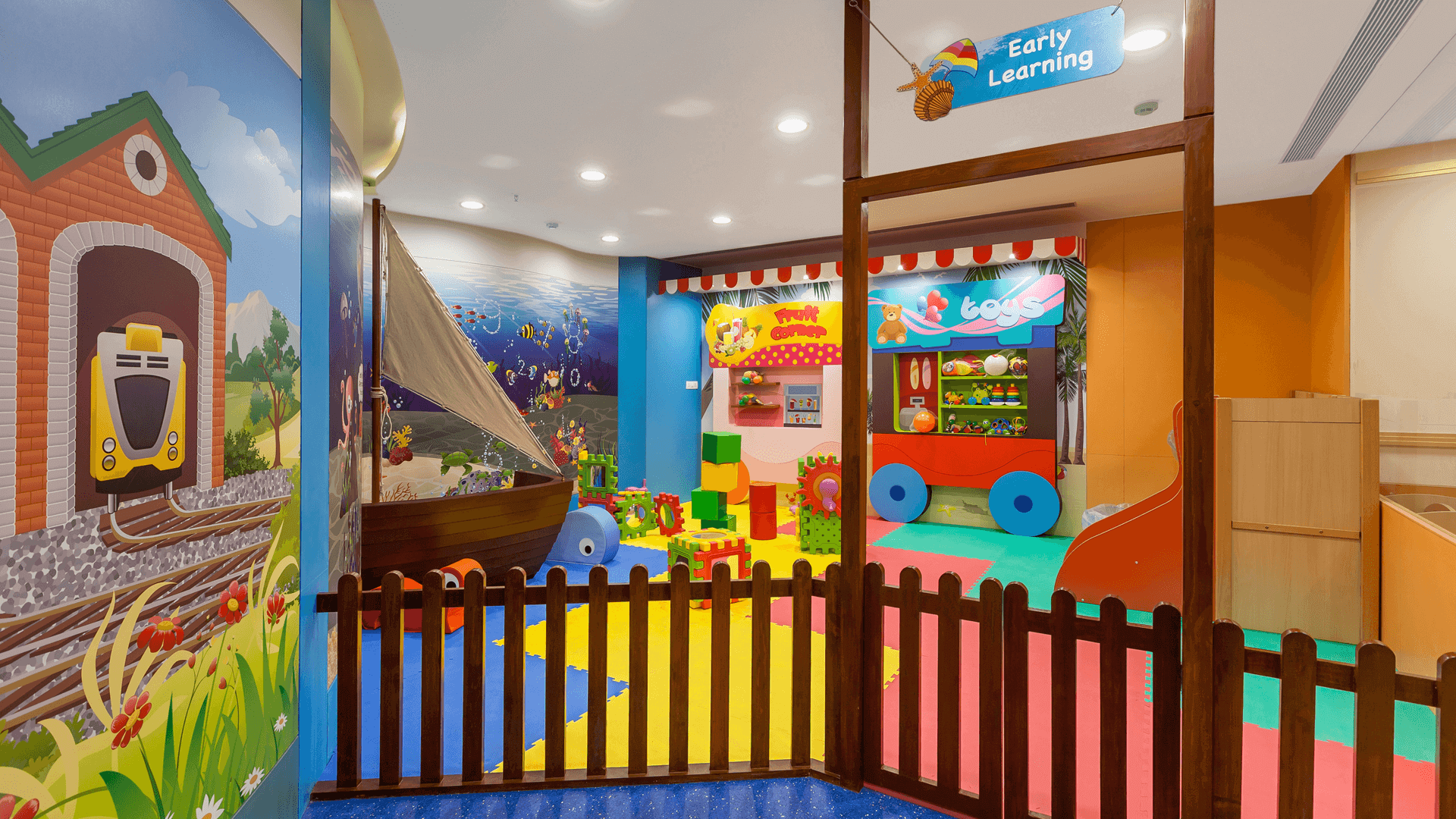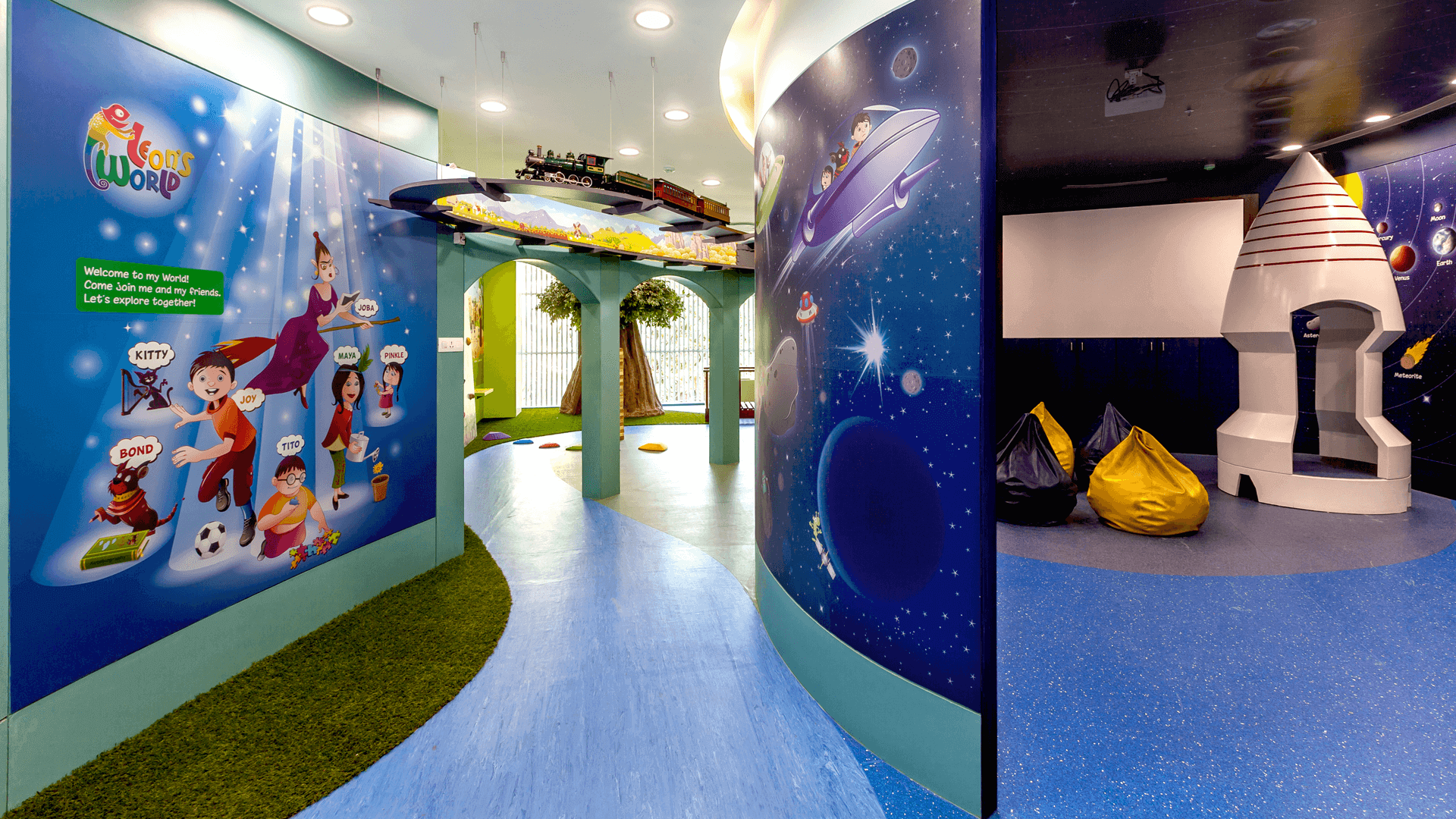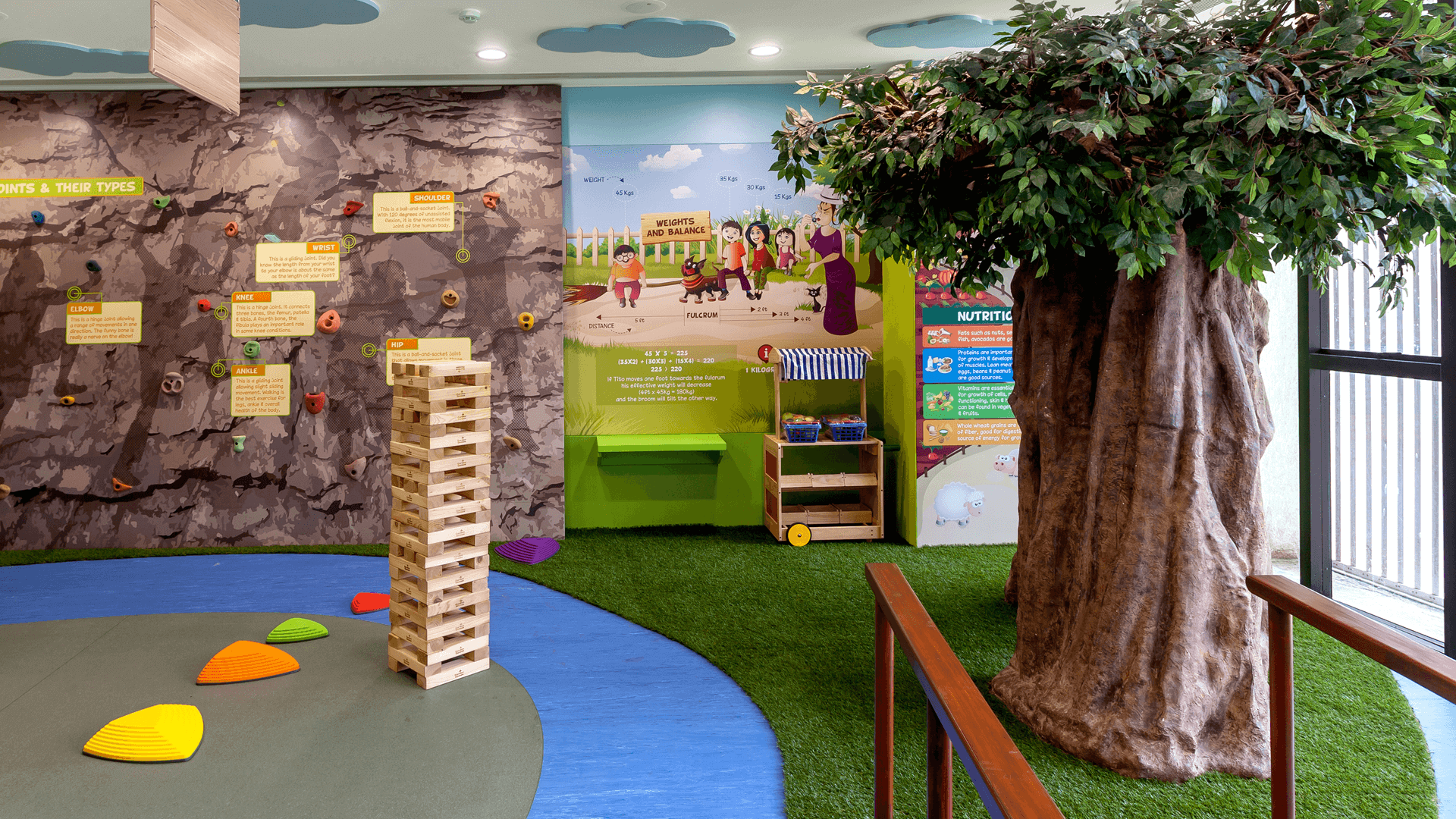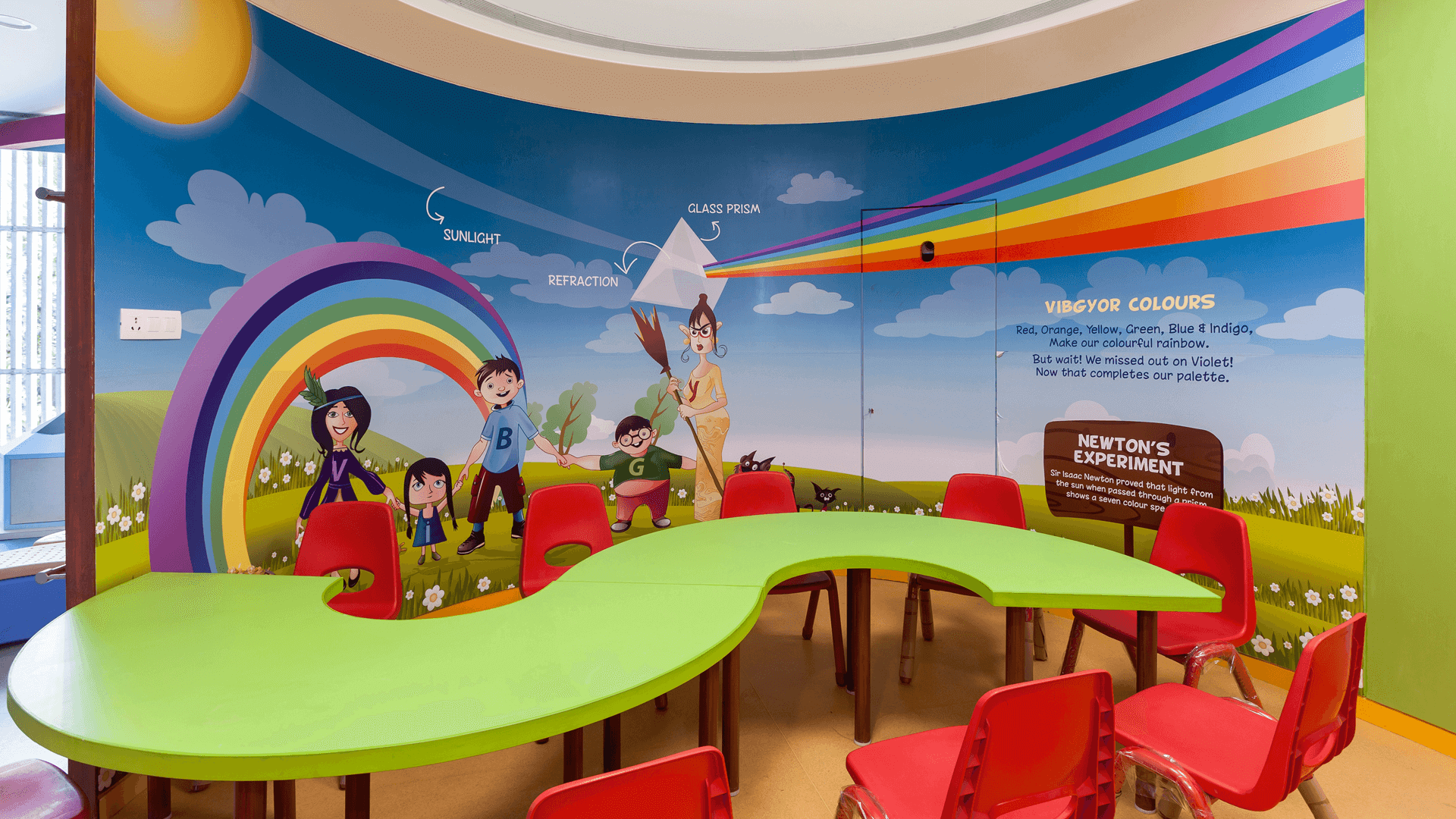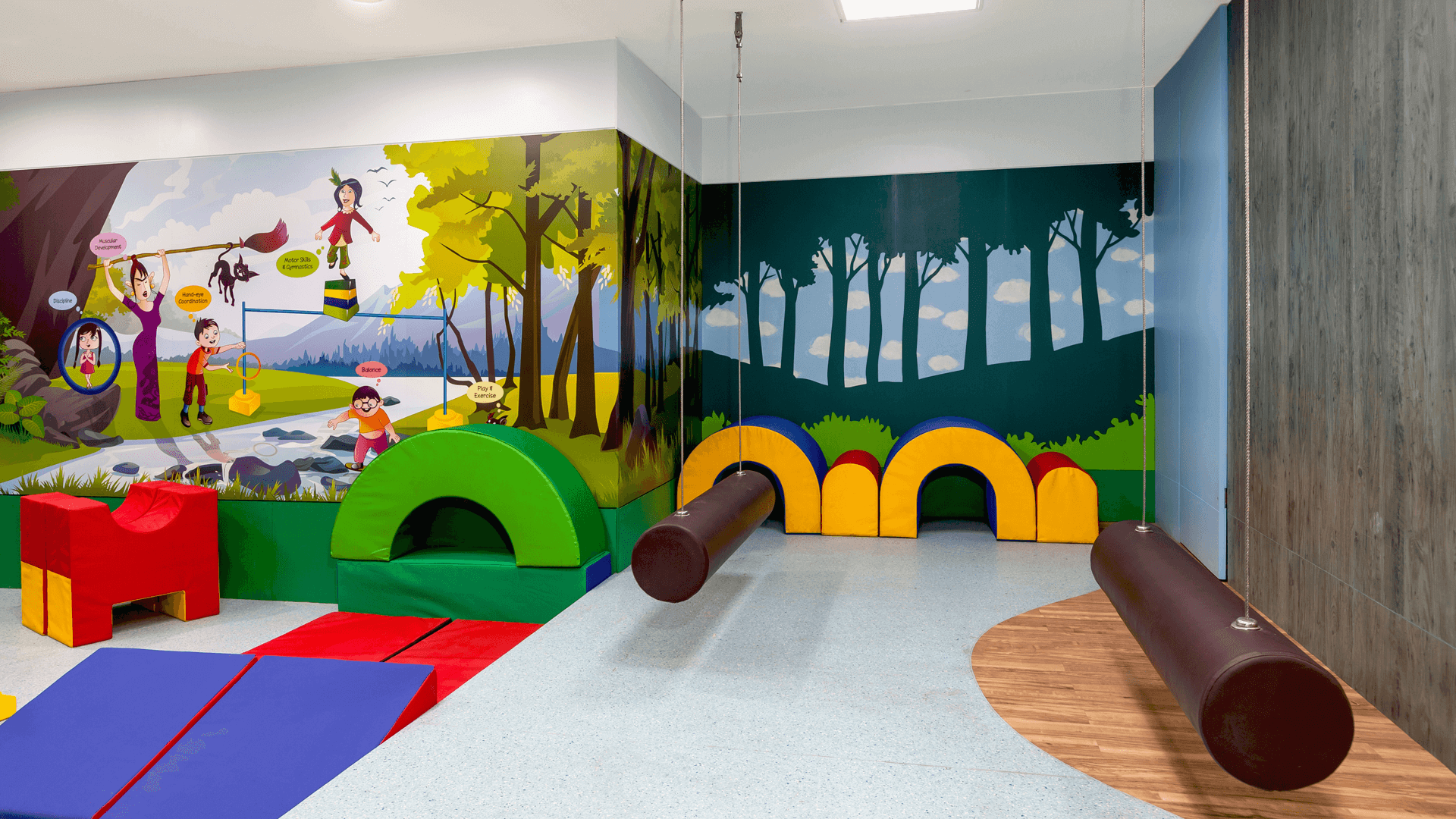 Success
The space

differentiates Rustomjee

from other builders by creating an

environment that is thoughtfully planned

for the child as the user.


Every child is different

and is inspired differently. By carefully

creating

such instances for learning and development,

Leon's World

is a space of

discovery and growth

for children.
More Projects by Service > Experiences
More Projects by Industry > Real Estate