Client Central Bank of Kuwait
Project CBK Museum


Discovering Monetary Systems In Kuwait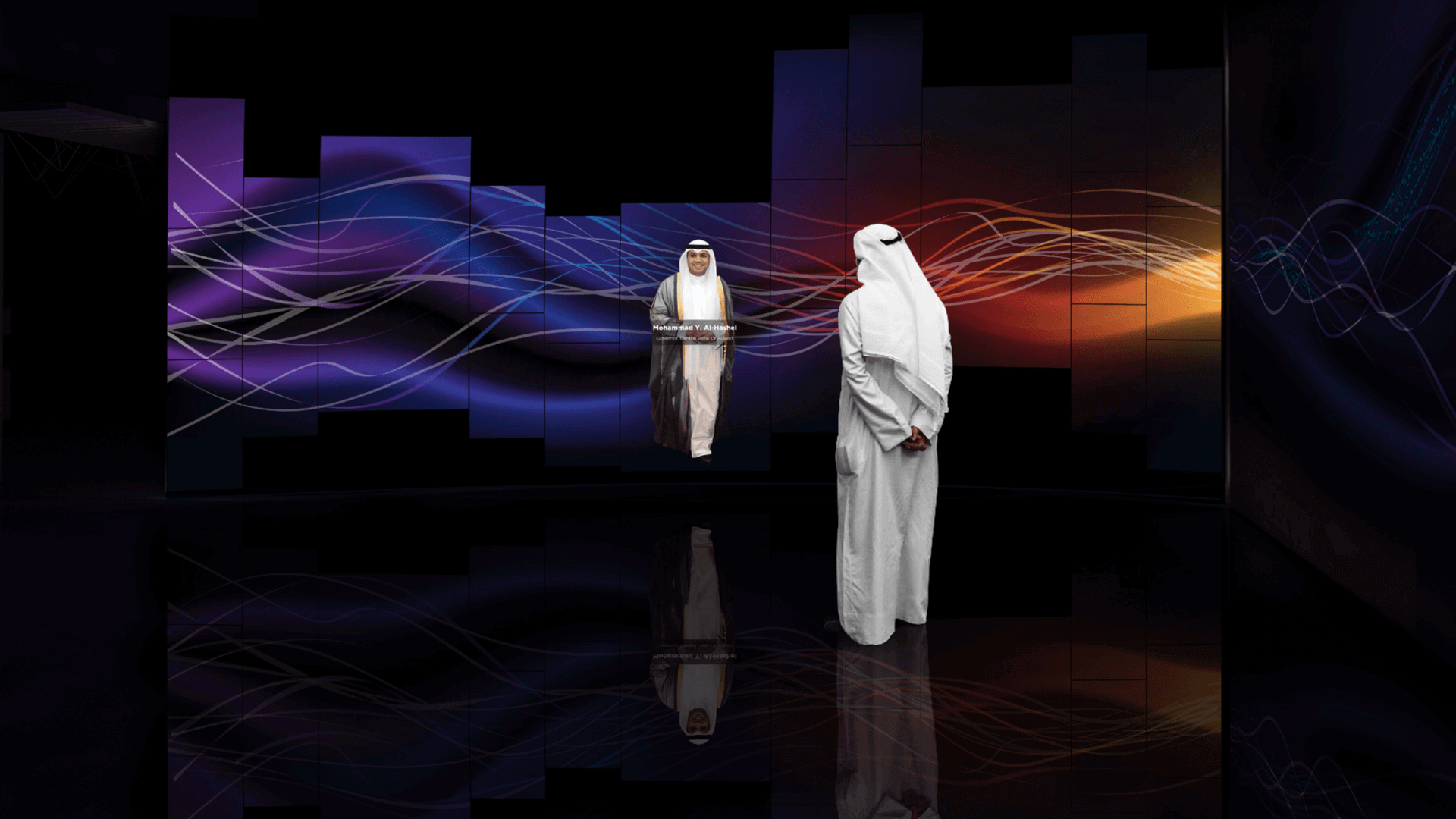 Challenge
As museum design specialists and partners
to a global project management team based out of Kuwait we won an

international pitch

for the

Museum at the Central Bank of Kuwait.

The challenge was to tell the

story of the evolution

of the

Kuwaiti economy, its history, currency systems, policy making

and the role of its

Central Bank.
Interpretation
A museum is more than a collection of well-displayed artefacts. It is, foremost, an obligation to the people of the region, to tell an authentic story and display their heritage with sensitivity. Our approach was to design for the people of Kuwait and its international visitors, to explore the history of the region through both, its turbulent periods and its evolving prosperity with a focus on the creation of the Central Bank's and its role in achieving stability and security of its economy.
Solution and Success
The museum journey starts with a virtual welcome by the Governor to the visitors and an introduction to his vision for Kuwait. This visitors are then transported back in time, to the days of maritime economy, when Kuwait was a sea-faring economy. The visitor is invited to sail into Kuwait on a dhow and immerse themselves in the history of the region as it evolved, discovered oil, surviving invasions and emerging stronger under a determined leadership.
The museum records the history of the people, their culture and displays monetary instruments, currencies and artefacts, along with an interactive educational zone for children. We developed the spatial and storyline narrative as well as the design detailing, interior design, exhibit and display design, lighting and services for this museum before handing over to the local team for fabrication.







More Projects by Service > Experiences
More Projects by Industry > Art & Culture