Client Manipal
Project Destination Manipal


Inspired By Life

Challenge
Manipal University, Udupi,
is an amazing destination,

a campus town

with a difference. It also has a history that can be traced back to a

man on a mission

to rid society of its ills of ignorance and ill-health. Our task was to

tell this story and allow visitors to experience

all that Manipal University

offers its students today in a single location,

elevating the brand while anchoring it to a

meaningful experience.
Interpretation
To showcase the university's history, educational facilities, student experiences, life at campus and global outreach in one location we decided on developing a surround audio-visual experience, built on a strong narrative.
Solution
The experience opens into an immersive multi-media show and visitors are beckoned on a virtual journey through the Universities' cutting edge facilities, international programmes, social dimensions and leisure activities. Intelligent projection-mapping on various surfaces, immersive screens, touch technology, motion sensors and programmed lighting, unravel the Manipal story to a mesmerized audience.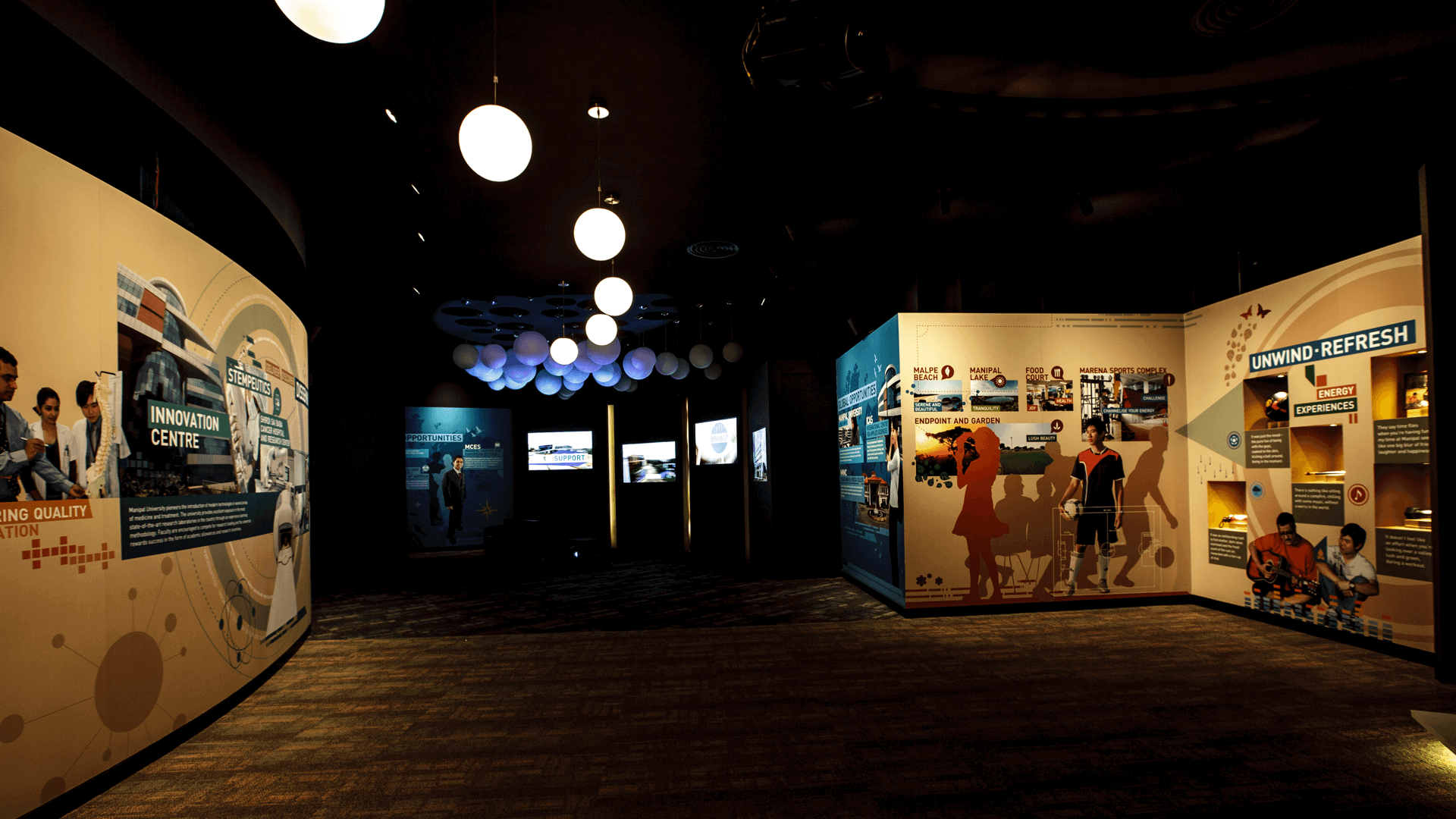 Success
The experience centre runs the show about

10 to 12 times daily with great success.

From Dr. Ranjan Pai – "Eumo has delivered a

unique experience unlike any other.

The centre utilises the

best of technology, creativity and thought

in order to connect with our audiences and create an

immersive environment.

Academicians are looking at our centre as a benchmark. Potential students and parents are able to discover our facilities within

one high end environment creating faster decision making."
More Projects by Service > Experiences
More Projects by Industry > Education