Client TATA Motors
Project TATA Motors CVBU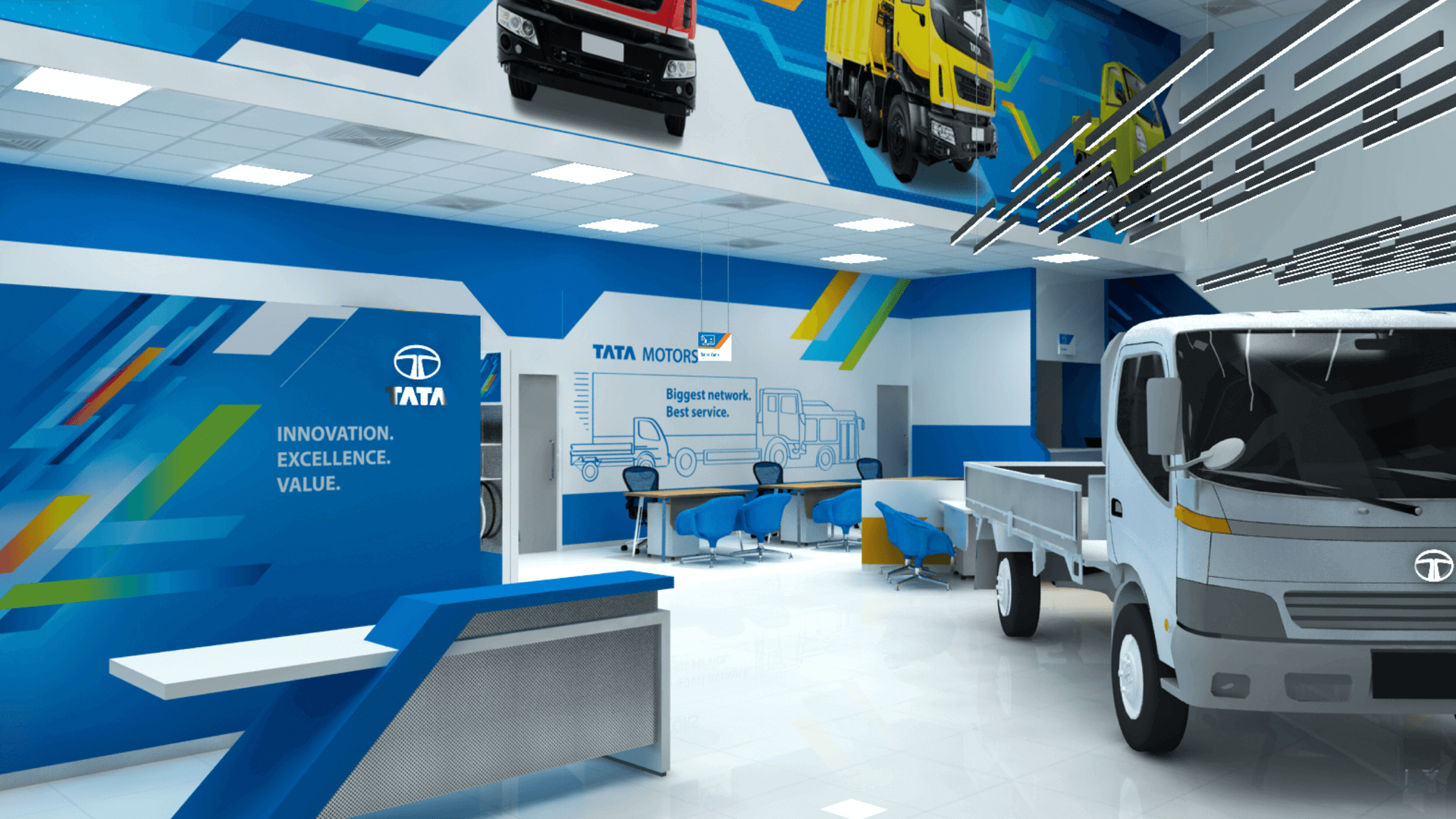 Challenge
Tata Motors
approached Eumo to

re-design their Commercial Vehicles Dealership Programme

to enhance their sales through a

better customer experience.

They felt the need to attract potential customers while achieving

visual consistency and leveraging the Tata brand.

This was also at a time when there was a decline in auto sales across the industry.

Eumo

was tasked with positioning the branded showrooms with

an international, well engineered, inclusive environment

that responded to the needs of the customer.
Interpretation
More than a decade after its initial Dealership Identity Programme, the market was seeing rapid transformation and the advent of digital sales channels. As strategic and creative partners, we focussed on how the omni channel experience for the customer should be unified with a recognisable brand language. We also decided to make a major shift from a legacy brand which was seeing its market share being eroded to a high-tech, innovative engineering marvel.
Solution
The design of the Tata 'Tech-cellence' centre showcases the commercial vehicles of Tata Motors in a bold & engaging manner. Not only was the entire space reimagined with a fresh material palette, the entire graphic communication and brand colour scheme was revamped to inculcate a sharpened visual language.
Eumo approached the project as an opportunity to create better customer engagement, delivering higher value through thoughtfully created service design. The customer journey was visualised from pre- showroom visit on digital channels, to respond to their immediate needs at the showroom. Digital touchpoints to support discovery, inquiry and sales support were seamlessly integrated into the journey. Customer advisors were positioned with a vantage point to engage effectively with walk-in customers. From the first welcome to the final transaction and after-sales support, each target's needs was carefully catered to through functional design.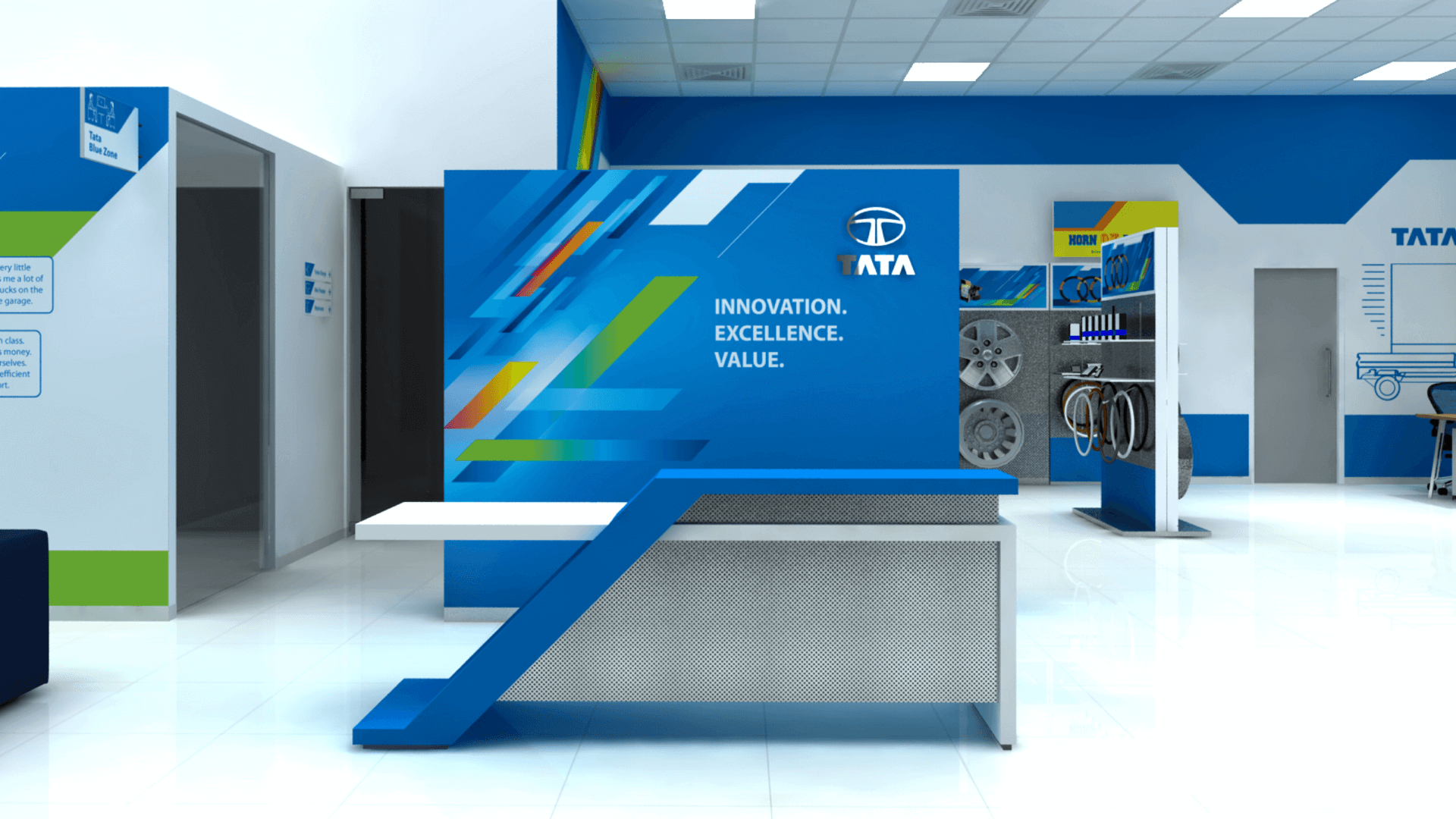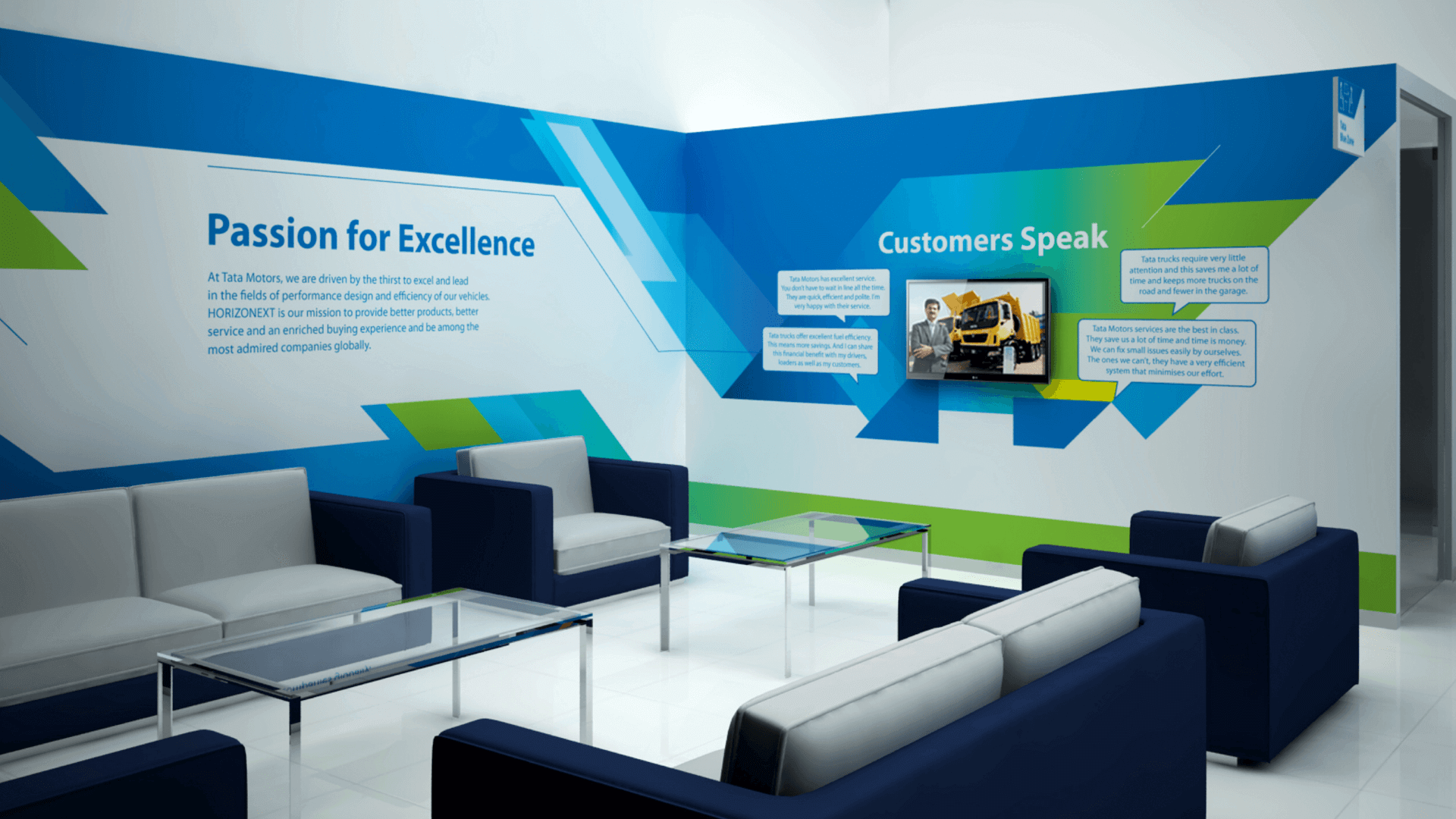 Success
The

Tata Tech-cellence Dealership Showrooms

were implemented all

across India

to create an

iconic retail signature

for the

brand.
More Projects by Service > Environments
More Projects by Industry > Automobiles