Client Centenary City Developers FZE
Project Polo Lounge, Abuja



Challenge
Polo
is a very popular game

amongst the elite in Nigeria. Our client,

as an offering with the large development of the

Centenary City Abuja,

wanted to deliver a club to the

Polo Patrons

where they could

play, socialise and use the club for entertainment.

The space allocated had a

large viewing deck

overlooking the

polo field,

a

swimming pool, separate areas

for ladies and gents with a

gym and warm up area all under canvas.
Interpretation
Polo clubs are steeped in tradition and old world charm which is the legacy of the colonial influence that made the game popular in this part of the world. We wanted to retain the traditional feel with local influences that gave the club a unique identity that would stand out as the standard bearer and become the centre for Polo in Nigeria.
Solution & Success
A sublime polo environment, fully equipped and furnished with luxe furniture, bespoke woven floor coverings, artworks and embellishments, intelligently conceived under a single canvas cover. With a breath-taking view of the polo field from a structurally raised platform the overall look and feel was spacious, rich, warm and inviting.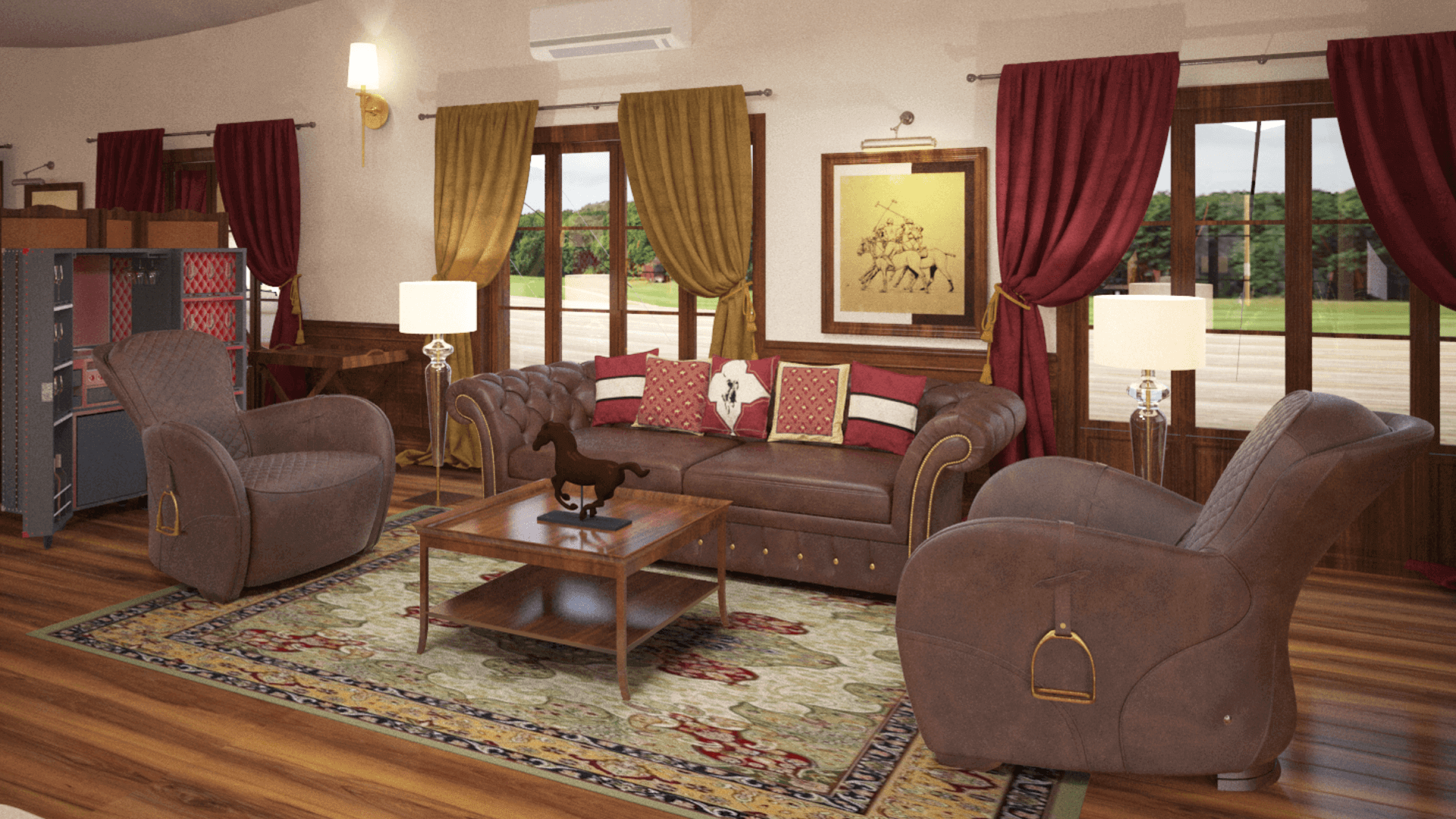 More Projects by Service > Hospitality
More Projects by Industry > Travel & Leisure