Client Laurus Labs
Project Strategic Brand Identity


Innovation At The Core
Challenge
Formerly Aptuit Laurus,

Laurus Labs

was in the process of

diluting their joint venture

with Aptuit and required

strategic positioning

and a

brand identity with a digital touch-point.
Interpretation
Laurus Labs is a leading global supplier of APIs and intermediaries to the pharmaceutical industry. They lead in research-driven product development that improve the quality of lives. The firm DNA of research and innovation was the genesis of our strategic branding solution which would be interpreted visually across brand touch-points.
Solution
We developed the brand identity to be bold and flexible. The objective of the website was to create presence and be discovered by businesses looking for product solutions, therefore the architecture allowed the visitor to navigate to their requirements with ease. The website was also an important touchpoint to build credibility prior to the Company's initial public offering.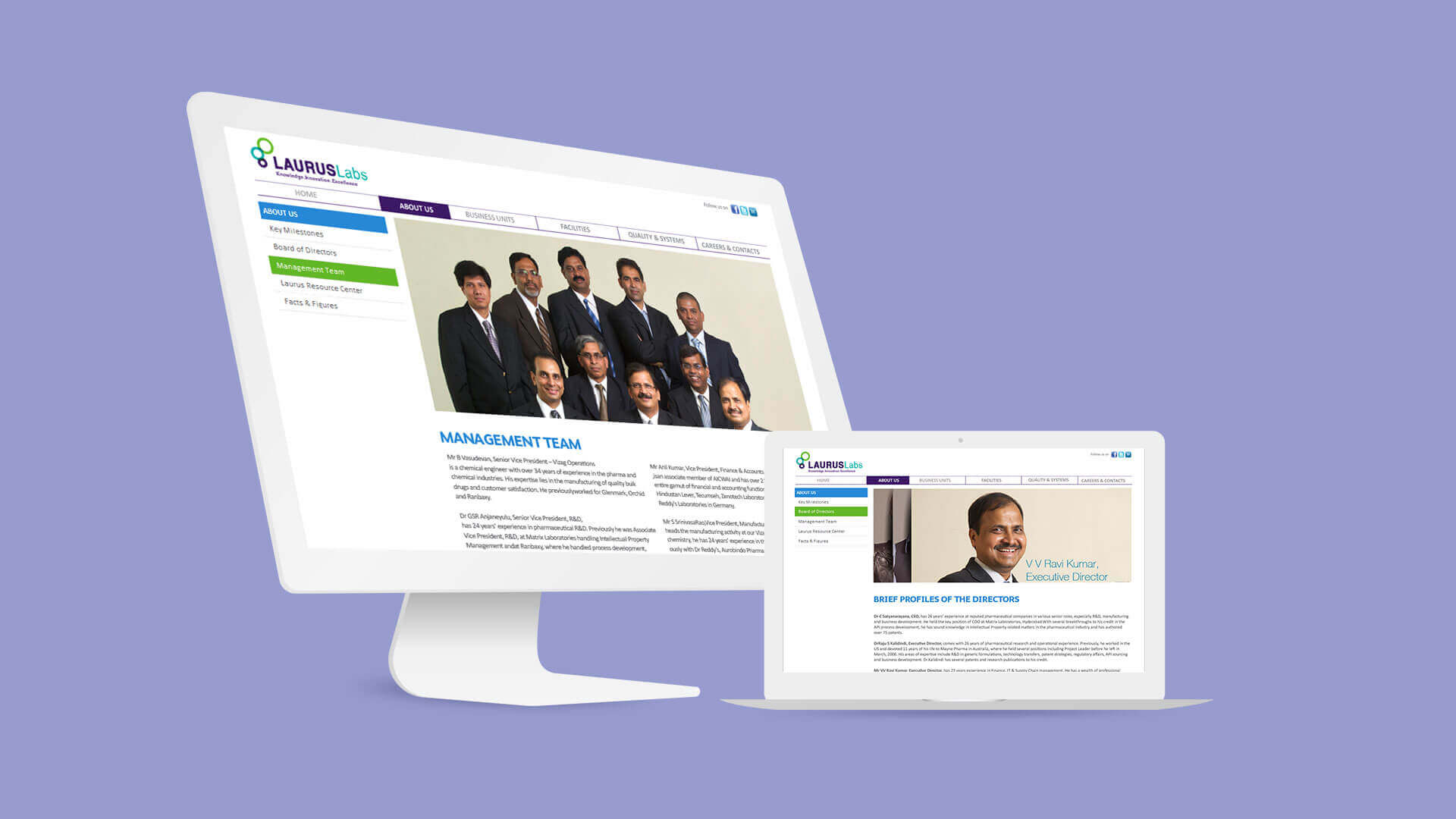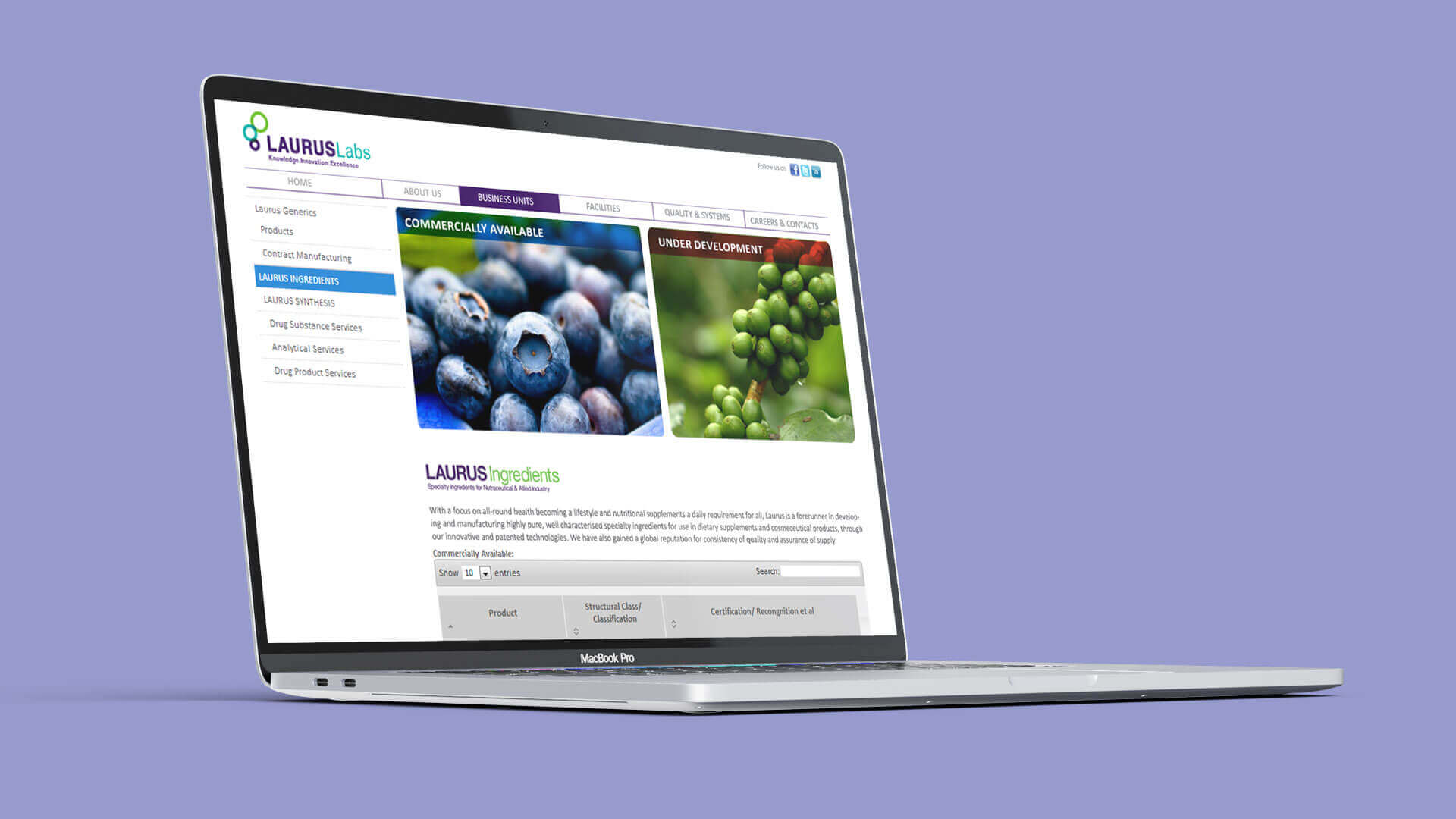 Success
The strategic branding approach provided an

interpretive solution and a strong storyline

to build the brand across all touch-points. The

unconventional colours, rings of innovation and a well-structured brand architecture

unified the company's marketing communication and outreach to

potential investors and partners.
More Projects by Service > Digital
More Projects by Industry > Pharmaceuticals