Client Manipal
Project Manipal University, Jaipur
Award IBDA – India's Best Design Projects 2023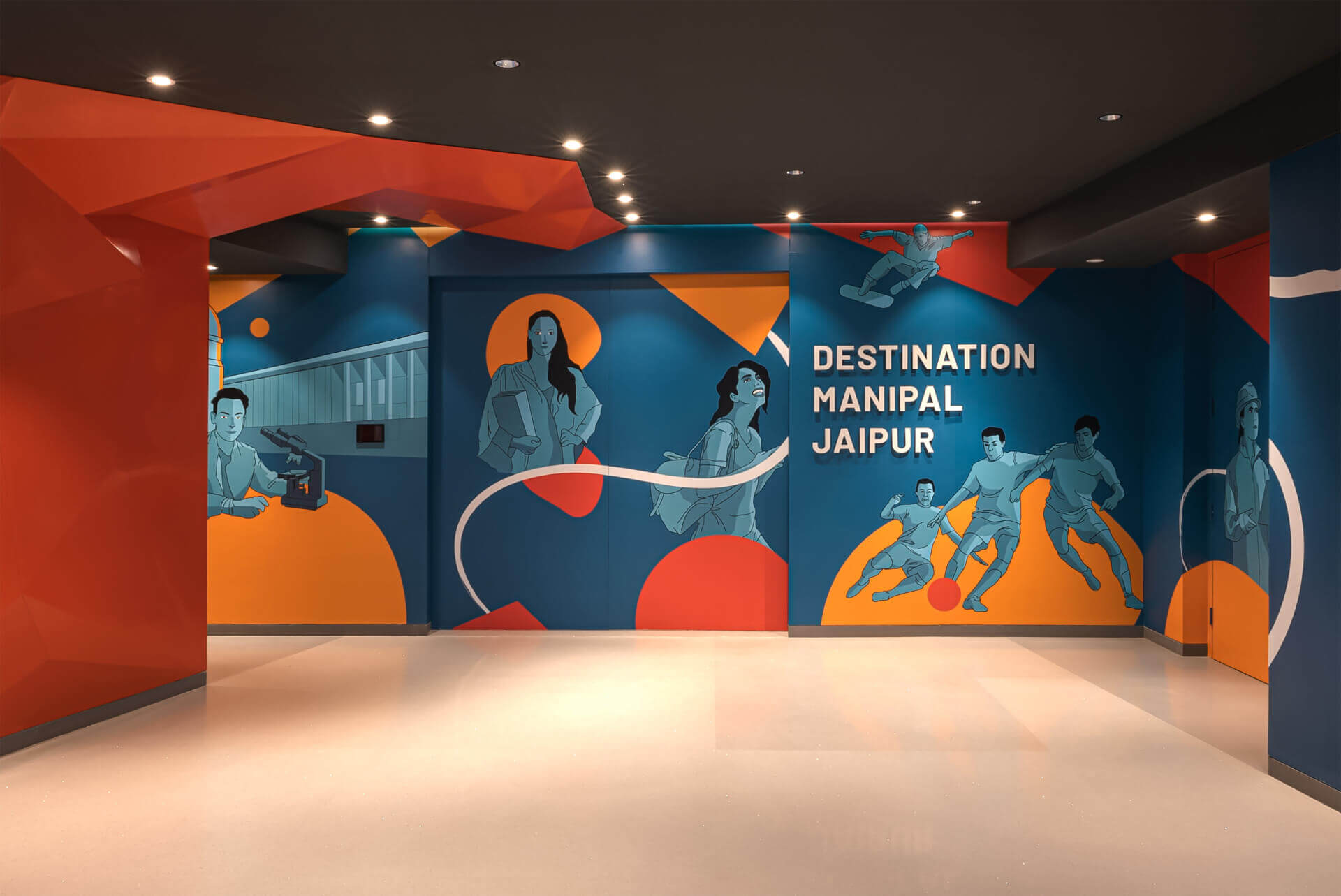 Challenge
Manipal University, Jaipur, is an amazing destination, a campus town with a difference. It also has a history that can be traced back to a man on a mission to rid society of its ills of ignorance and ill health. Our task was to tell this story and allow visitors to experience all that Manipal University offers its students today in a single location, elevating the brand while anchoring it to a meaningful experience.
Interpretation
To showcase the university's history, educational facilities, student experiences, life at campus and global outreach in one location we decided on developing a surround audio-visual experience, built on a strong narrative.
Solution
The Manipal University Experience Centre turned out to be a cutting-edge facility that provides an immersive experience for visitors to explore the growth, diversification, and brand recognition of Manipal University. With its innovative use of technology, the centre takes visitors on a journey through the university's history, facilities, international programs, impact, and leisure activities, creating a sensory experience that is both educational and entertaining creating a sense of community and social interaction that is essential for any thriving educational institution.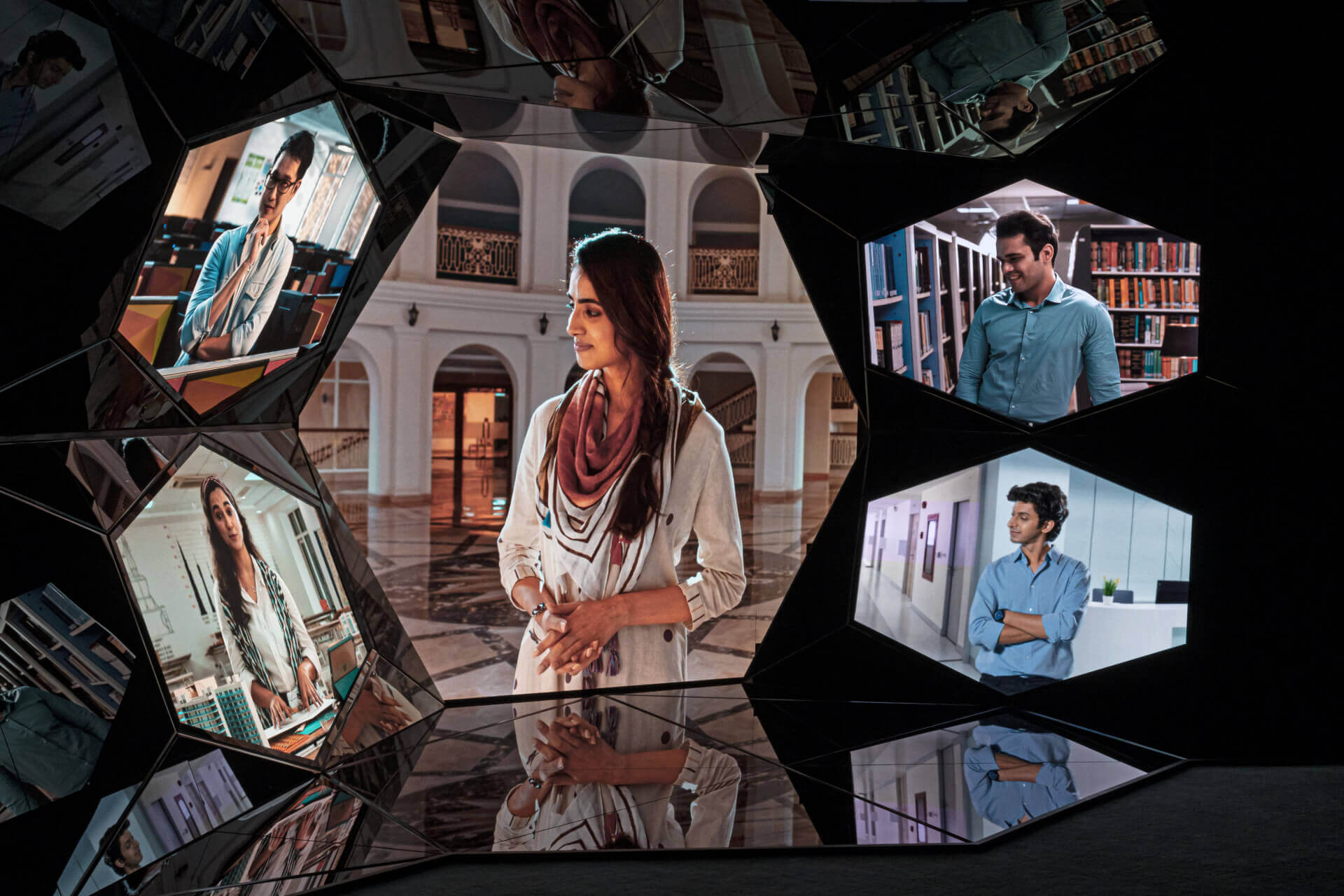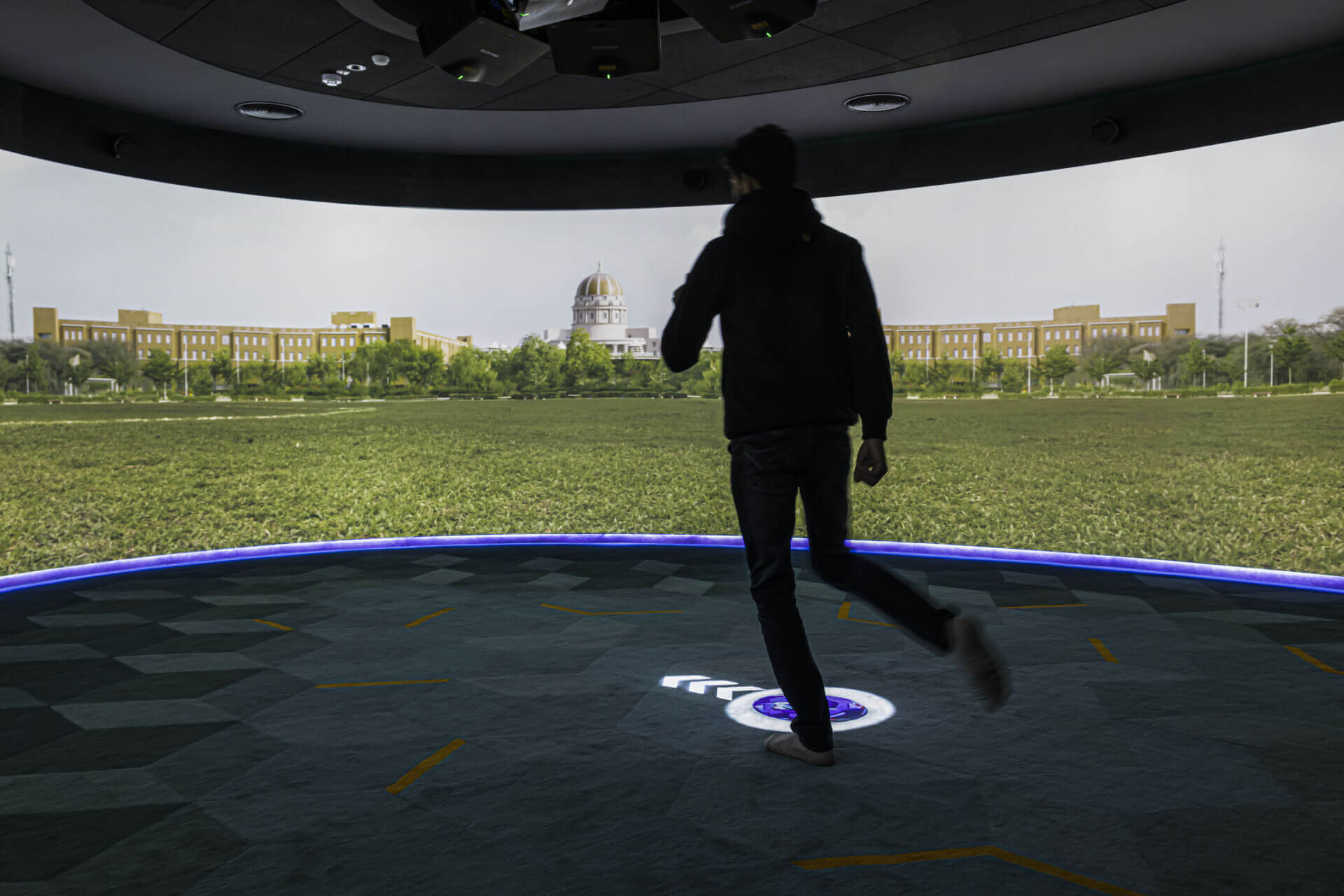 Success
The Manipal University Experience Centre has become a highly successful attraction and an anchor for the Manipal University brand. By offering a dynamic and immersive experience, the centre has elevated the university's brand and its commitment to socially conscious students who are dedicated to tackling global challenges. The centre's innovative use of technology has also created a lasting impression on visitors, making it an effective marketing tool that has helped the university to expand its reach and attract students from all over the world.
More Projects by Service > Experiences
More Projects by Industry > IT & Telecomm