Client Reliance Industries, Jio Business Center
Project Corporate Environment Branding



Challenge
Jio,
Reliance Industries' brand

new telecom brand,

was to be launched, and required a big

shift in their corporate environments,

to make them more

collaborative and engaging,

while infusing spaces with

brand elements.
Interpretation
The Business Centres are allocated to visiting professionals, partners, vendors and associates. These would benefit from large contiguous canvasses that sweep across corridors and unite the spaces, with breakout spaces and touch points infused with the playful spirit of youth inherent in the brand personality.
Solution
We visualized the brandscape as a master visual of a wave of undulating gradients inspired by the colours of India, sweeping across vistas and carrying along celebratory images of dance, performance, sport and art. Visitor touchpoints such as reception and waiting areas defined the brand with greater emphasis on the service and digital connectedness.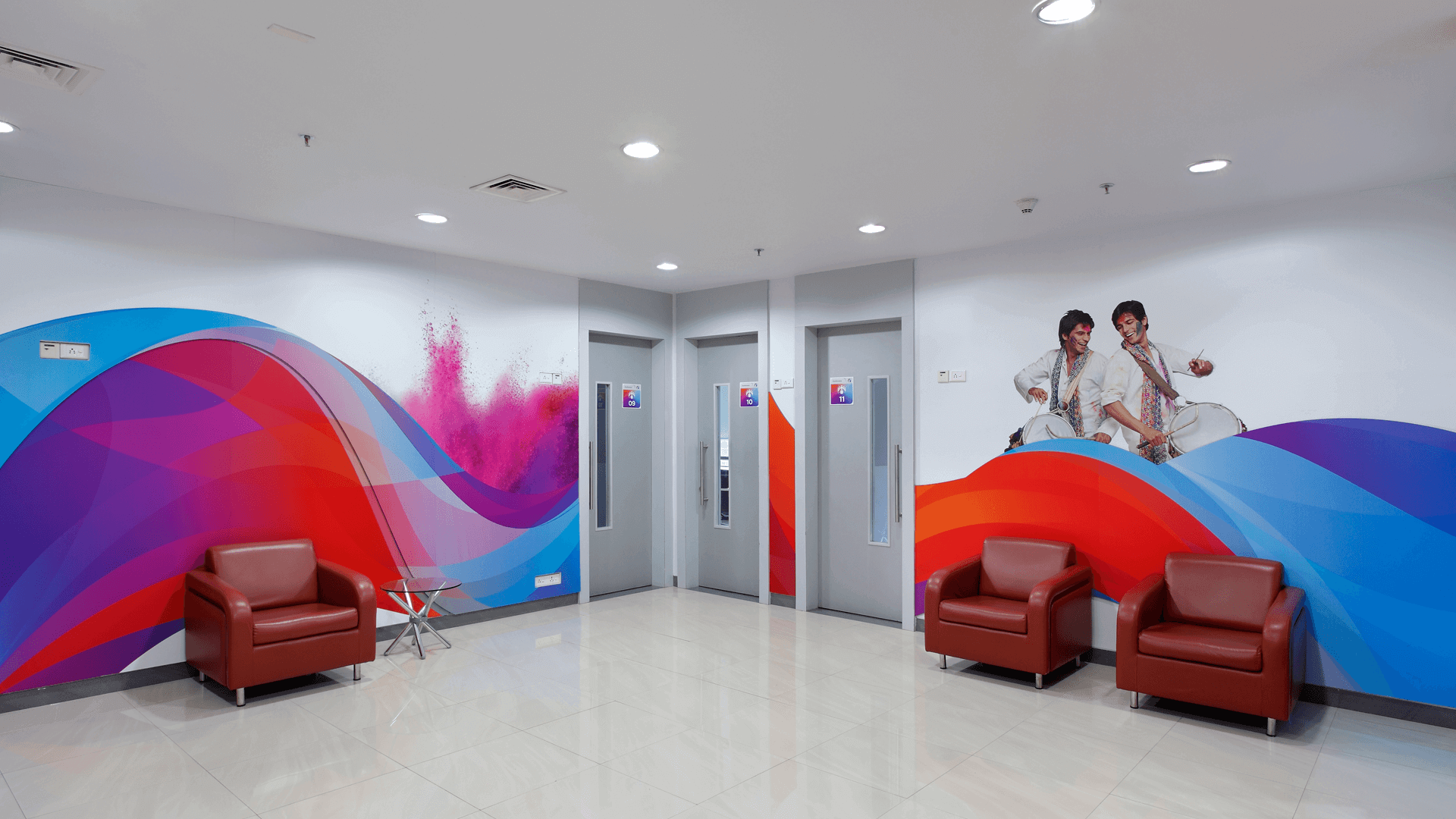 Success
Visitors are in for a

visual treat

as they

interact with the brand

in all its glory as it unfolds across the

reception areas, corridors, lounges and transition spaces.
More Projects by Service > Environments
More Projects by Industry > IT & Telecomm